Can a Virtual Photo Booth be used for your next event? Yes, no matter what you're planning; if your event needs an interactive activity that gives your audience a way to express their identity, then I would highly recommend considering a Virtual Photo Booth.
Take a look through some of the events that Virtual Photo Booth can work well with, but remember this event technology isn't just limited to these events.
Whether you're an event planner that plans different types of events across the year, or you work for a brand planning internal or external events. The main objective is entertaining your audience. Using engaging technology will enhance your attendee's experience and increase audience participation. One of the best forms of engagement tech is a Virtual Photo Booth.
A Virtual Photo Booth is an interactive tool for every type of event. We've listed some below: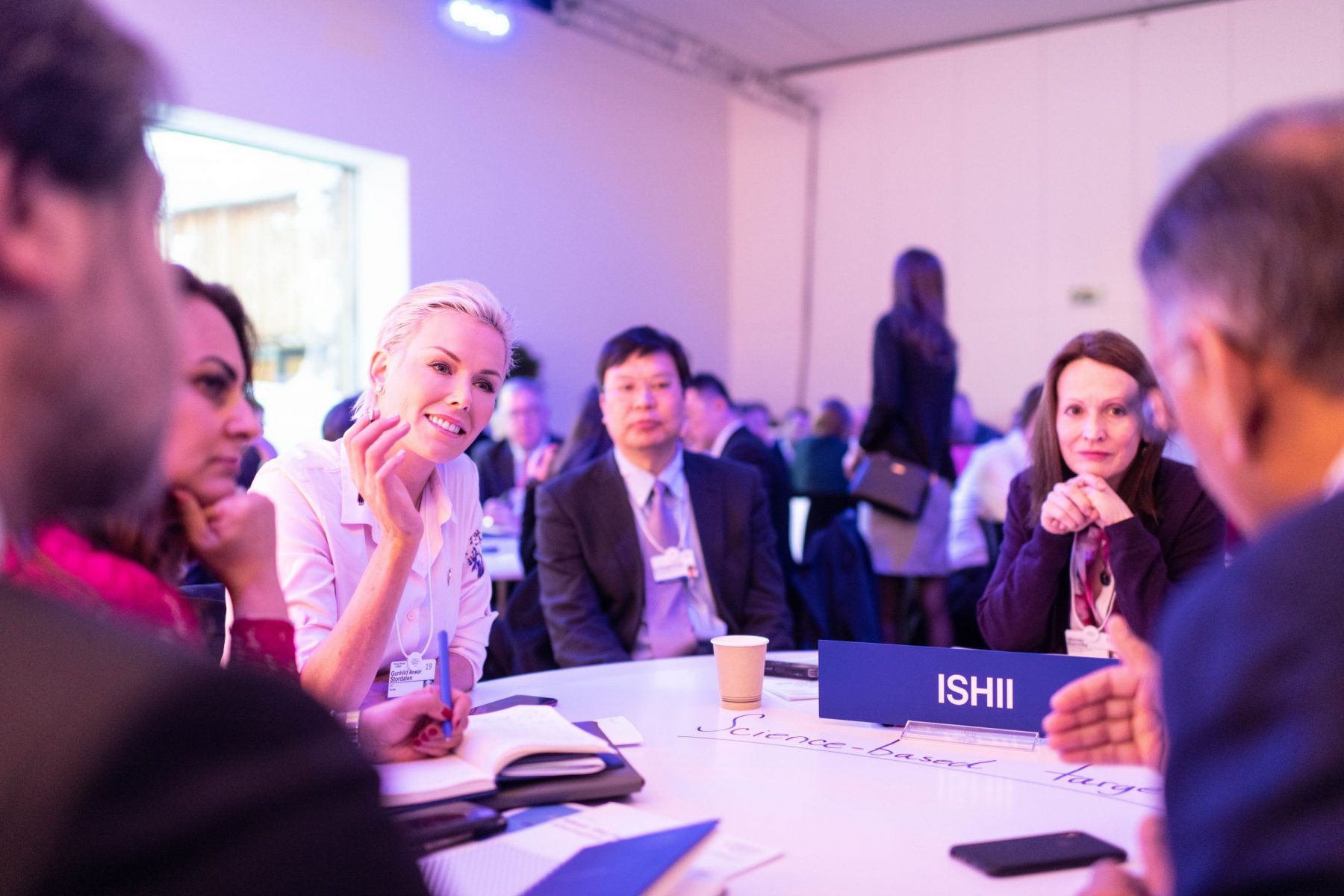 The best way to get to know other professionals at networking event with Virtual Photo Booth+
Networking is the sharing of information or services between people, businesses, or groups. It is also a way for individuals to grow their relationships for their job or business. As a result, connections or a network can be built and useful for individuals in their professional or personal lives. The goal for an attendee of a networking event is that it gives professionals the ability to collaborate with other experts to help them grow their businesses or improve their careers.
Networking is all about meeting new people, but sometimes it can be hindered by interacting remotely or if the event is extremely large. So, allow your audience to show their faces, add custom fields or stickers where people can express themselves. They may want to add their LinkedIn handles or other information to encourage further networking.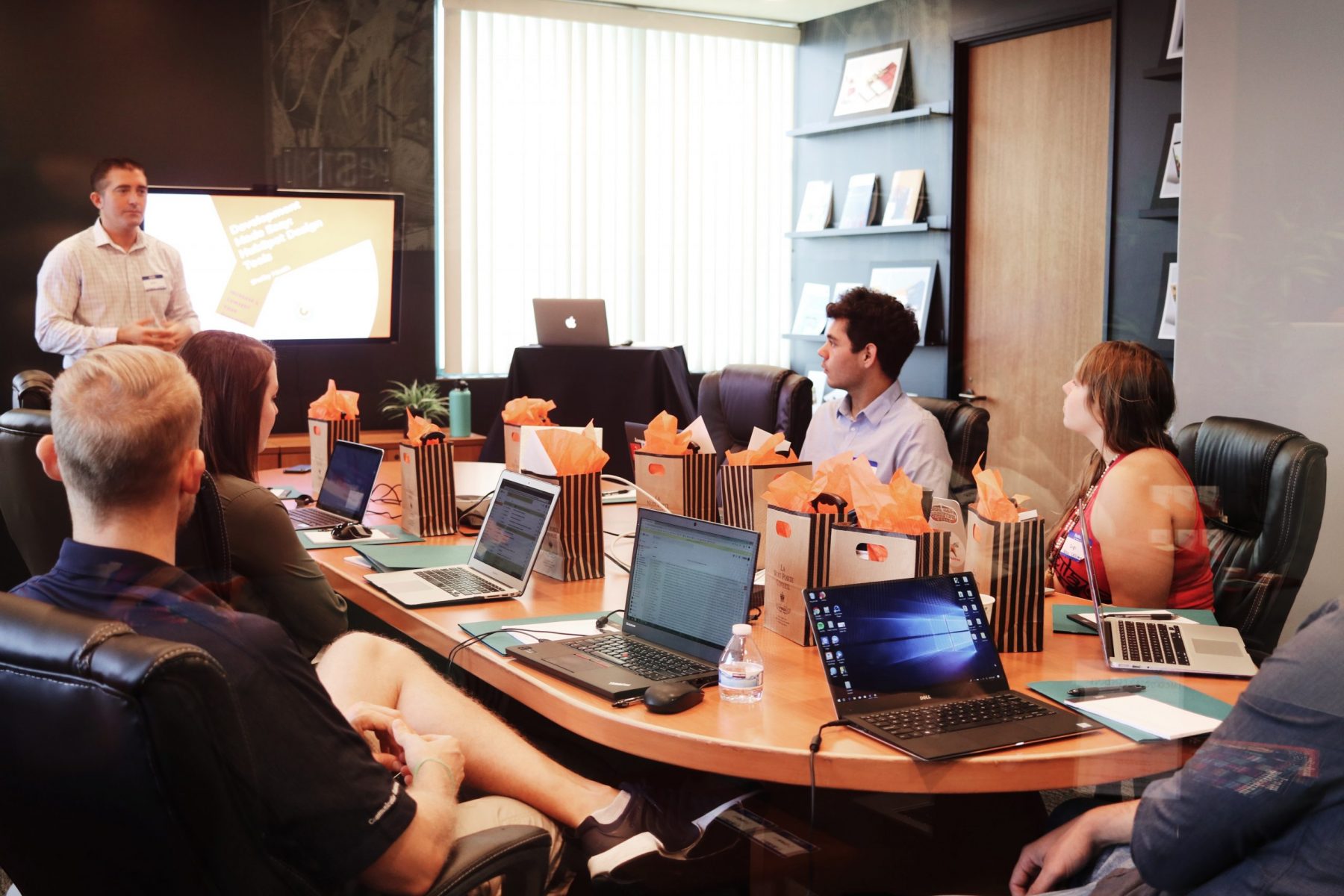 Engage staff in your next sales kick-off meeting with the Virtual Photo Booth+ to increase focus and creativity
A sales kick-off is an internal meeting where the primary purpose is to get everyone on the same page and motivated. It is an opportunity to introduce the team and increase understanding of a project so that the work can be as productive as possible. The key to a good kickoff meeting is to make sure your team understands the goals and how they can achieve them. Most importantly, you need to get your team engaged from the get-go. Boost the mood and inject some fun before you get into the serious stuff; this can increase focus for the rest of the meeting.
"Boost the mood and inject some fun with Virtual Photo Booth+ before you get into the serious stuff"
A Virtual Photo Booth is a great idea to start and it can be accessed by a QR code on the presentation, which team members can scan from where they are sat and take part. Many workers may have still adopted a remote working environment, but no matter if they attend physically or virtually, everyone can take part in a Virtual Photo Booth.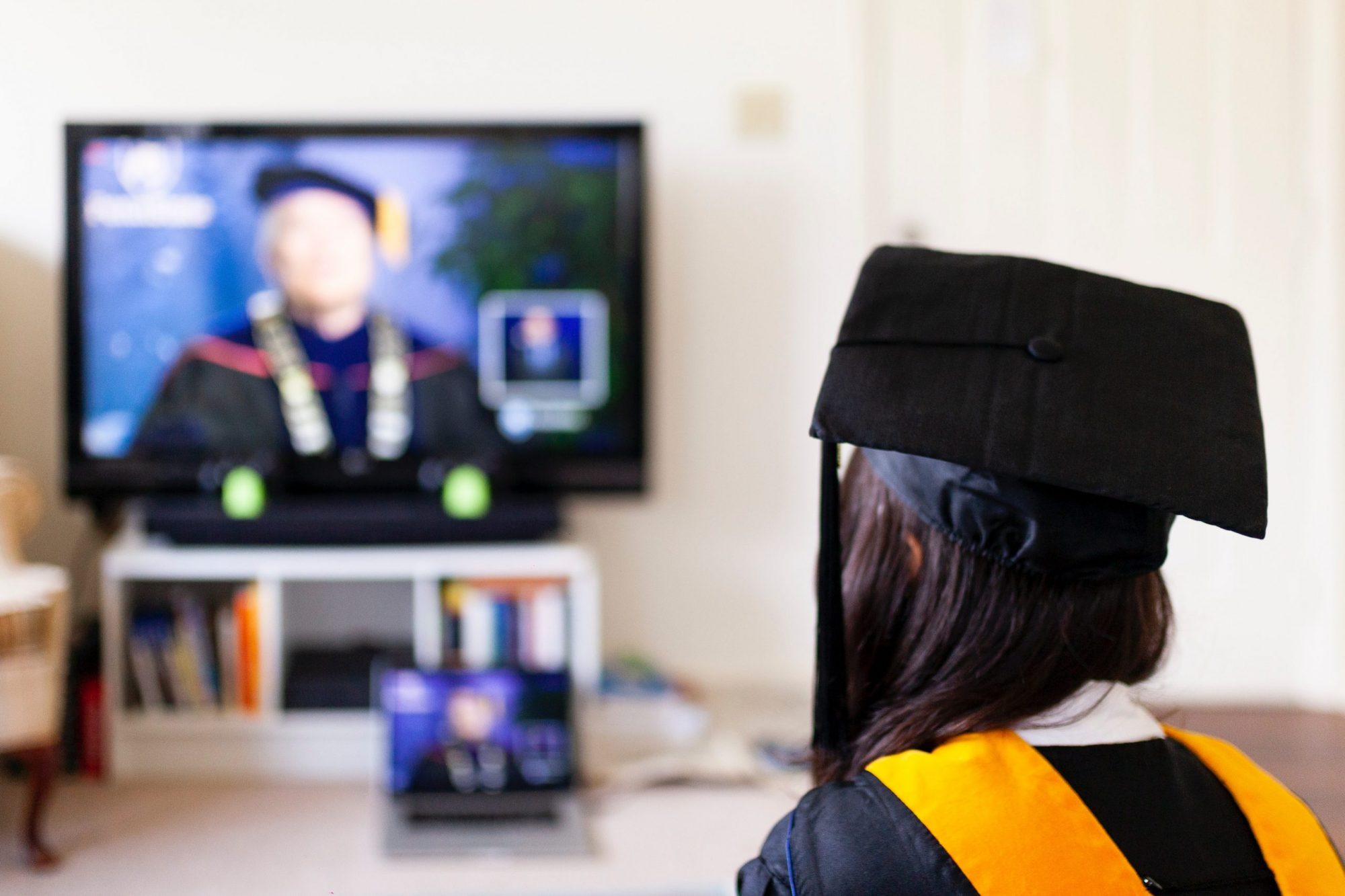 We have worked with Universities to provide a seamless experience using a Virtual Photo Booth+
Many graduations adopted a virtual environment throughout the pandemic when restrictions were in place and lockdowns were in full swing. They experienced how popular virtual photo booths were then, and we think they will continue to use virtual photo booths as a way to create branded photos of students sharing their memories.
Graduating from university is a huge achievement, so graduates deserve their moment in the spotlight.
"Let graduates capture memories with a virtual photo booth."
Create an unforgettable experience by pairing a virtual photo booth with a virtual mosaic, bringing all those photos into a gallery of proud students. Just like students get leavers hoodies or professional graduating photographs, university event planners can integrate their own way to get their students involved and make the most out of a memorable occasion. At the end of the day, you can never have too many photos from graduation.
Another benefit is, any international students that may have returned home, and cannot make the event in person, can still be involved virtually.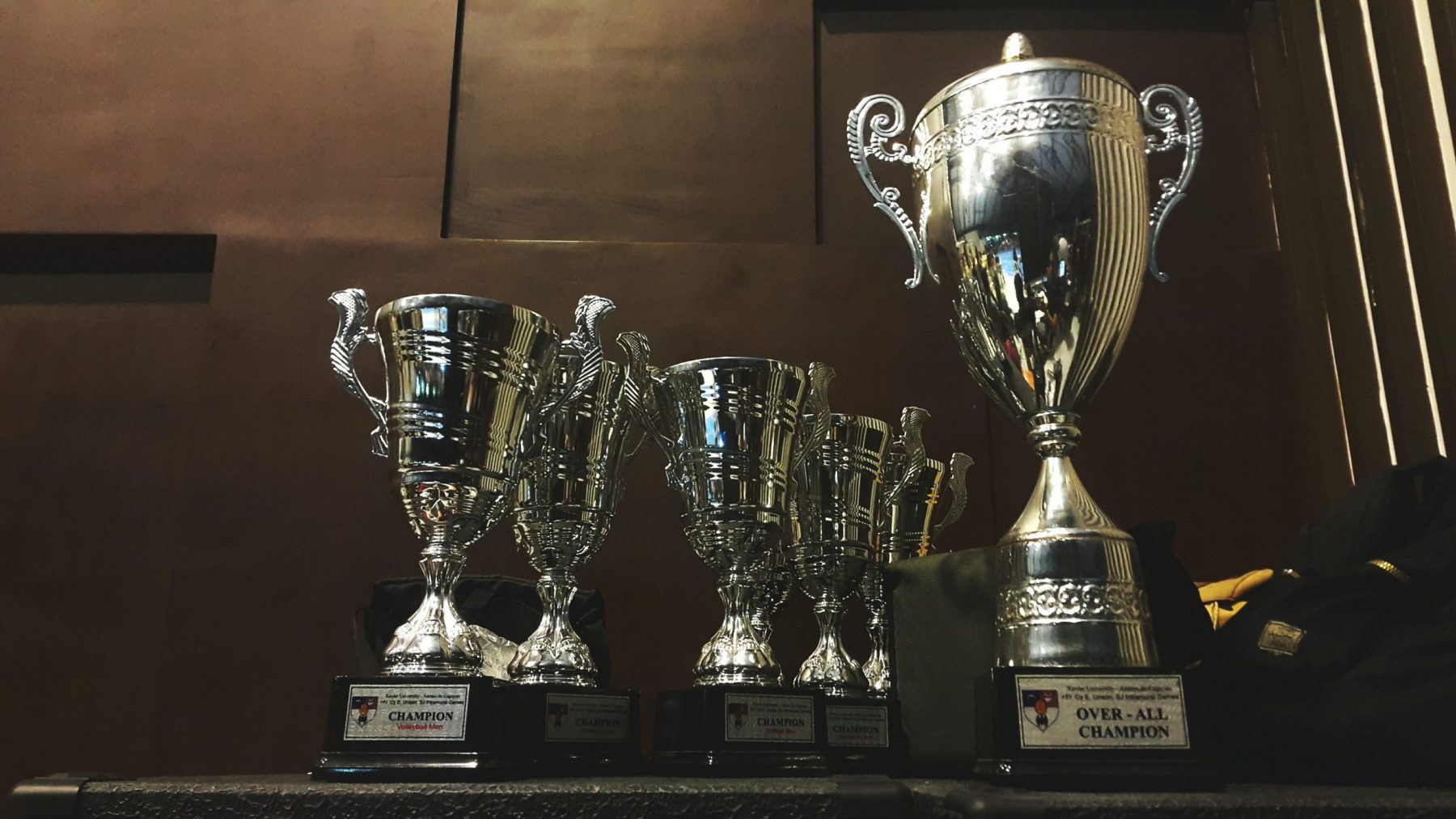 Capture the glitz and glamour with branded selfies at your next Awards event using a Virtual Photo Booth+
An awards ceremony is typically a formal occasion at which prizes are given to honour achievement in a particular field. Awards ceremonies are a celebration of talent, success, and achievement, so when planning this kind of event, it's important that it's upbeat, exciting, and well attended. Awards are lavish and celebratory, so the tone needs to resonate throughout the event, which can be a challenge. But remember, extravagant doesn't necessarily mean huge scale – the most important factor is that people enjoy them and are having fun.
Everyone wants to take a selfie with their awards, so make it fun with a virtual photo booth. It's an easy way to create sharable content of people, teams, or companies posing with their awards. Why not have the photos appear in a virtual hall of fame at the awards ceremony?! That would be amazing and certainly fits the tone. As an event planner, encouraging photos and attaching names to images through a virtual photo booth, will only make the postmarketing tasks easier with ready-to-publish content.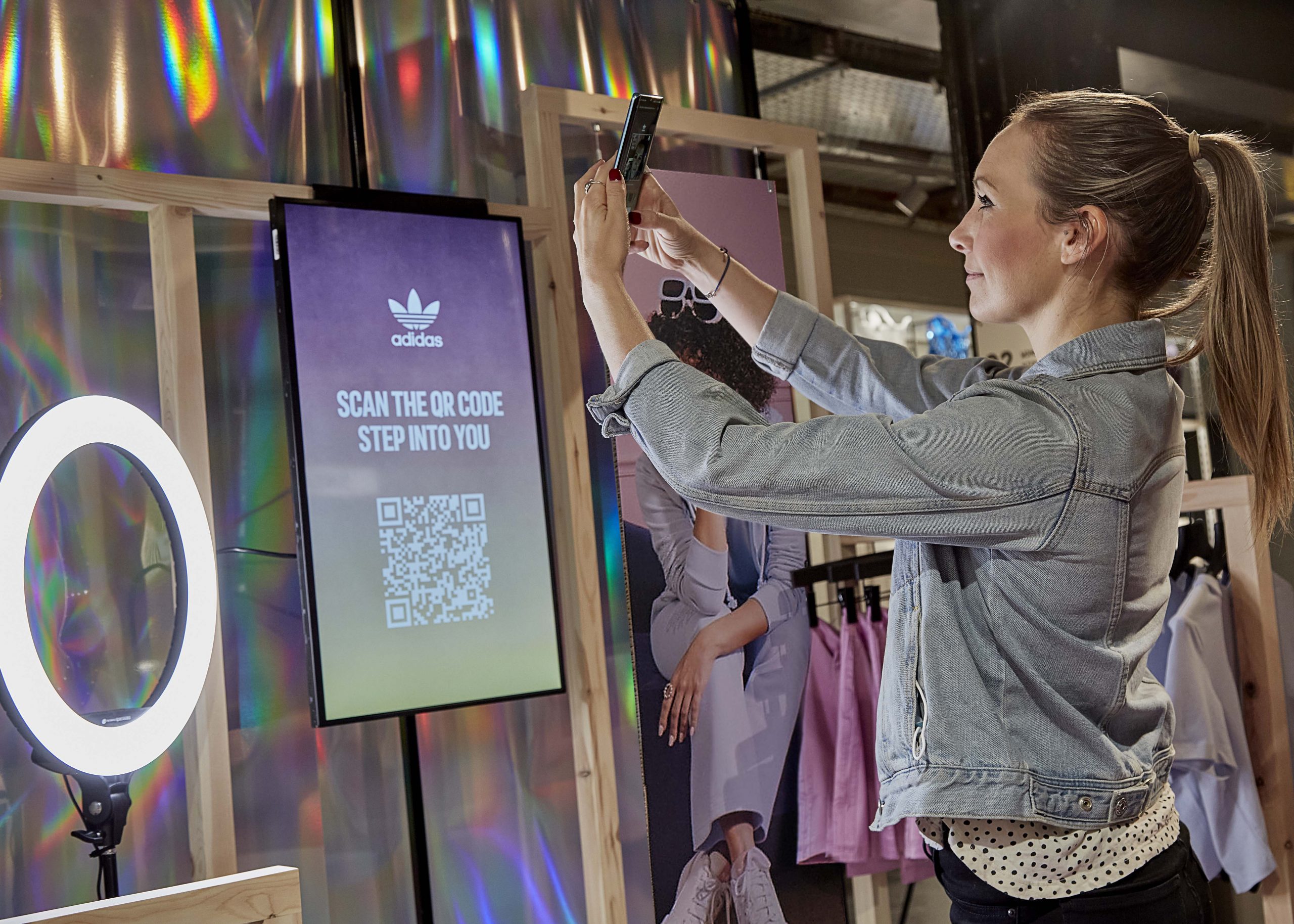 Noonah worked with Adidas to create a hybrid brand activation, involving a Virtual Photo Booth in-store
According to Hubspot, brand activations are one-off, in-person events, experiences, and interactions that forge lasting emotional connections between a brand and its target audience. The 4 key types of brand activations are experiential marketing, samples, and free trial campaigns, in-store brand activation, and industry events or tradeshows.
"A virtual photo booth can work wonders for increasing brand awareness."
Allowing audiences to engage directly with the brand and its products builds lasting connections and brand loyalty.
The key to a successful brand activation is to surprise your audience (in a good way). The element of surprise is an effective tool for any brand. When your audience doesn't expect a fun and engaging experience, that experience becomes all the more enjoyable. Be creative in your approach, and let your audience be creative too. Having a virtual engagement tool that can be accessed from their devices is a sure way to intrigue your audience, imagine they are looking around your store or popup, they come across a QR code, human nature is curiosity. So, they get out their phones and scan straight away. To their amazement, they get taken to a beautifully branded photo booth, where they can snap selfies. When they are enjoying the brand activation, people will want to take pictures and record their memories. So, as an event planner has a powerful tool that does that job, but can also turn consumers' photos into branded content is the ultimate winner.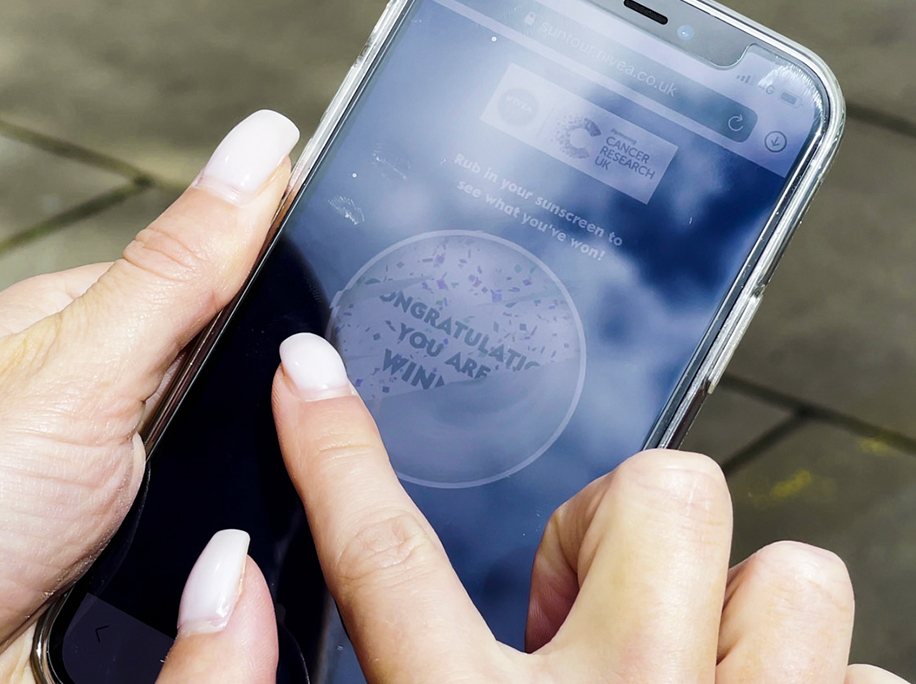 Noonah worked with Nivea on their Sun Tour activation, where a Virtual Photo Booth was used as a competition mechanic
The idea is that you are incentivising your audience to do something in order to win a prize. This works well for both events or any marketing campaign and can help achieve many goals.
Give an audience a different way to enter a competition by taking a photo. It's different and more interactive than other competition mechanics. With Noonah's virtual photo booth we can customise the software to create the competition all from the same platform.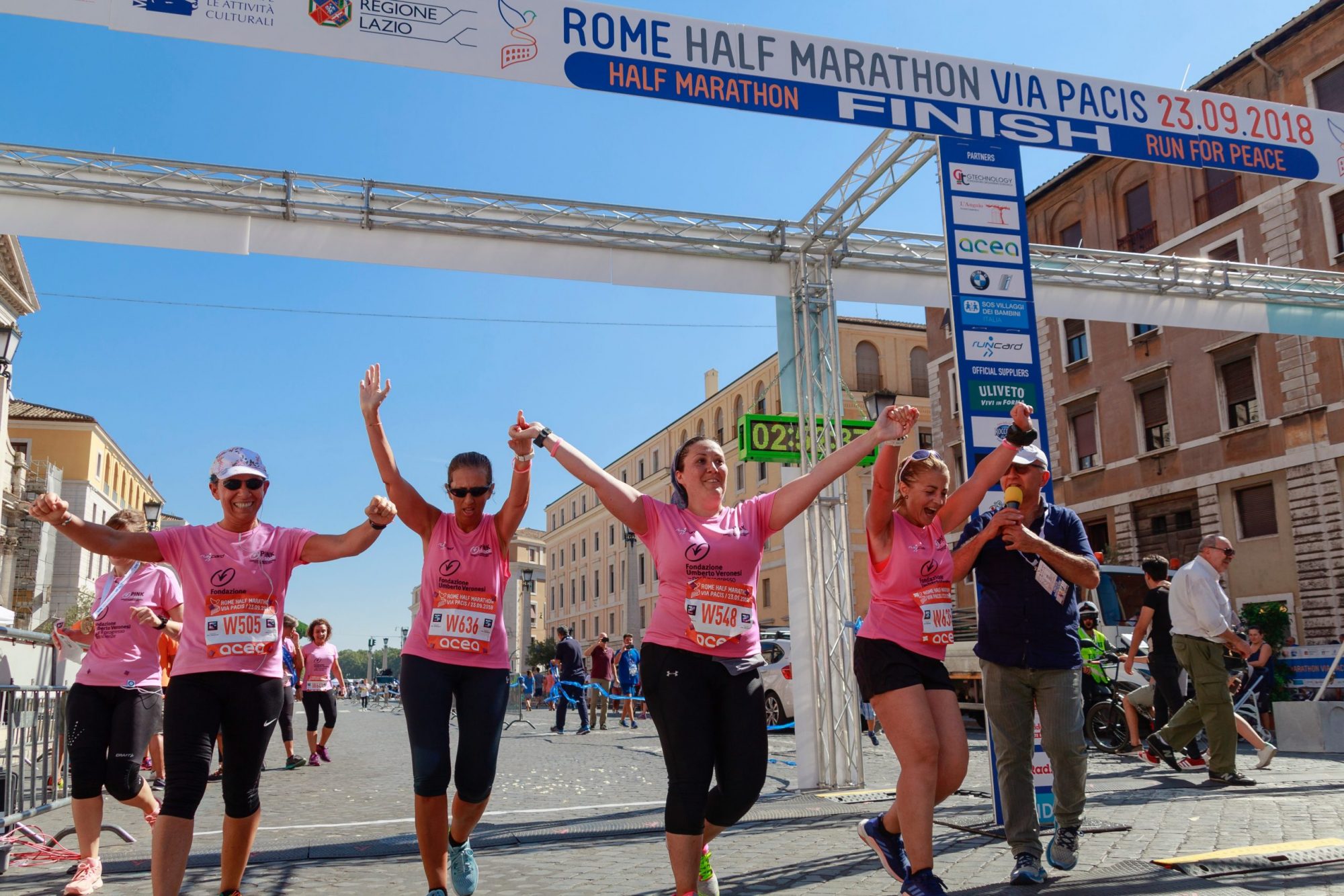 Use a Virtual Photo Booth+ to capture the fun or use as an incentive to get more donations!
A fundraiser event is designed to raise awareness and support for an organisation's mission. With a virtual photo booth, anyone can get involved from anywhere in the world, as long as they have a link or QR code to scan, which could really maximise your donations. You always see when you donate online to charity a way to share on social media to encourage others to sign up or to simply show your followers your good deed. With a virtual photo booth, instead of posting just words and a link, donating can be more fun! Take a selfie that's branded with a charity's logo, or if you are holding a charity event, people can take a selfie in their merchandise with branded overlays to show their support and keep people informed about their contribution to the charity event. Raising money for charities can be more interactive than just clicking a button that says 'donate now.' Take a photo, donate and share.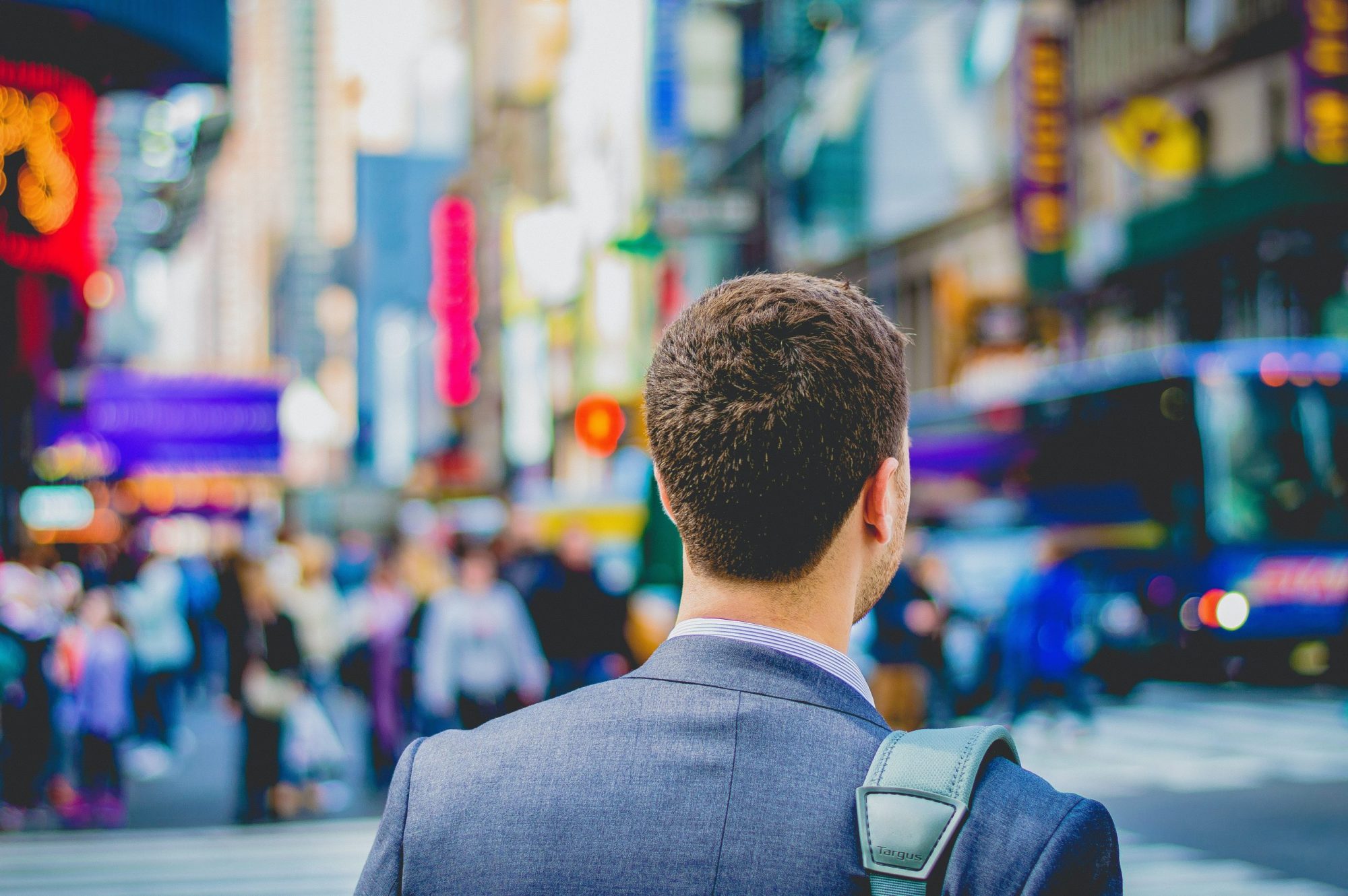 Give new employees identity with a Virtual Photo Booth+, paired with a Gallery or Mosaic to make them feel a part of the team.
Welcome new employees with a fun event. Allow each new member to Introduce themselves to a workplace with a quick selfie. Especially now a lot of companies are continuing to work remotely, it can be hard to know any new members so allowing people to take a selfie helps to identify them. Using a gallery, mosaic, or as part of internal communications will help new employees to feel part of the team. You could also pair the use of a virtual photo booth with another engaging tech. Our most popular new starter tool is our event kits or gift boxes, where we send a box of branded gifts to really welcome new starters to the business.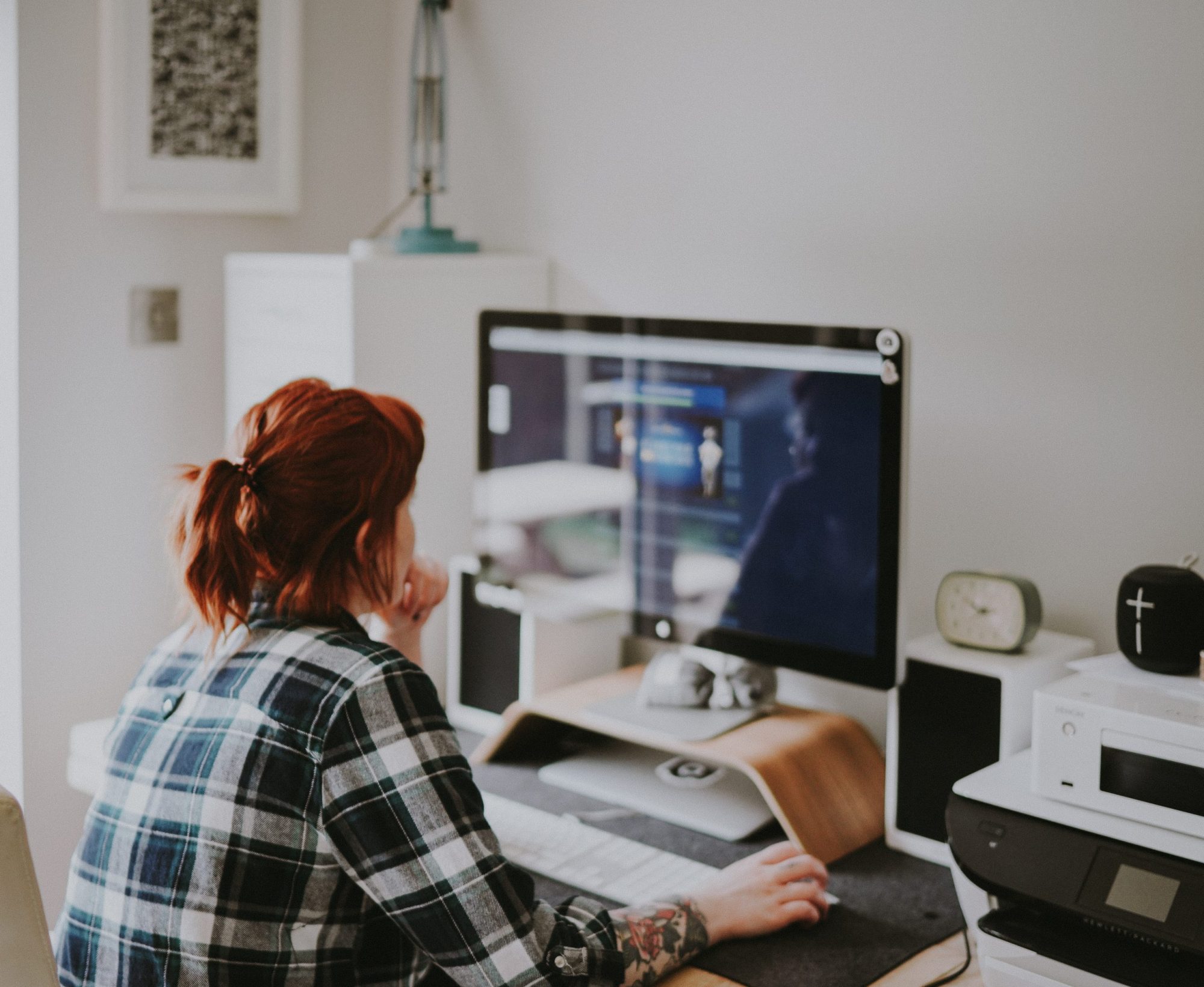 Inject some fun into a webinar using Virtual Photo Booth+
A webinar is a seminar conducted over the internet, it is usually academic in nature, so typically involves teaching around a particular subject. Webinars are usually kept to a short time frame, or broken up into sessions, due to the time of concentration from the audience. No matter what subject the webinar is around, the sessions need to draw the attention of the audience and keep them focused.
A virtual photo booth can get the attention of students with an interactive activity before the learning begins. Wake up your audience, get them listening and interested before they have to concentrate for a long time. As the webinar is online, students may lose the sense of feeling involved, so a virtual photo booth allows them to show their faces and interact with the event. Giving them a sense of importance and that their participation is valued.
"Get the attention of students with an interactive activity before the learning begins. "
With the special effects that can be added to Noonah's Virtual Photo Booth+, there is an opportunity to add more interesting features. For example, they could ask a question when submitting their selfies, which can be viewed at the end of the webinar, or type their name so if featured in a Mosaic or gallery, students can get to know their classmates better.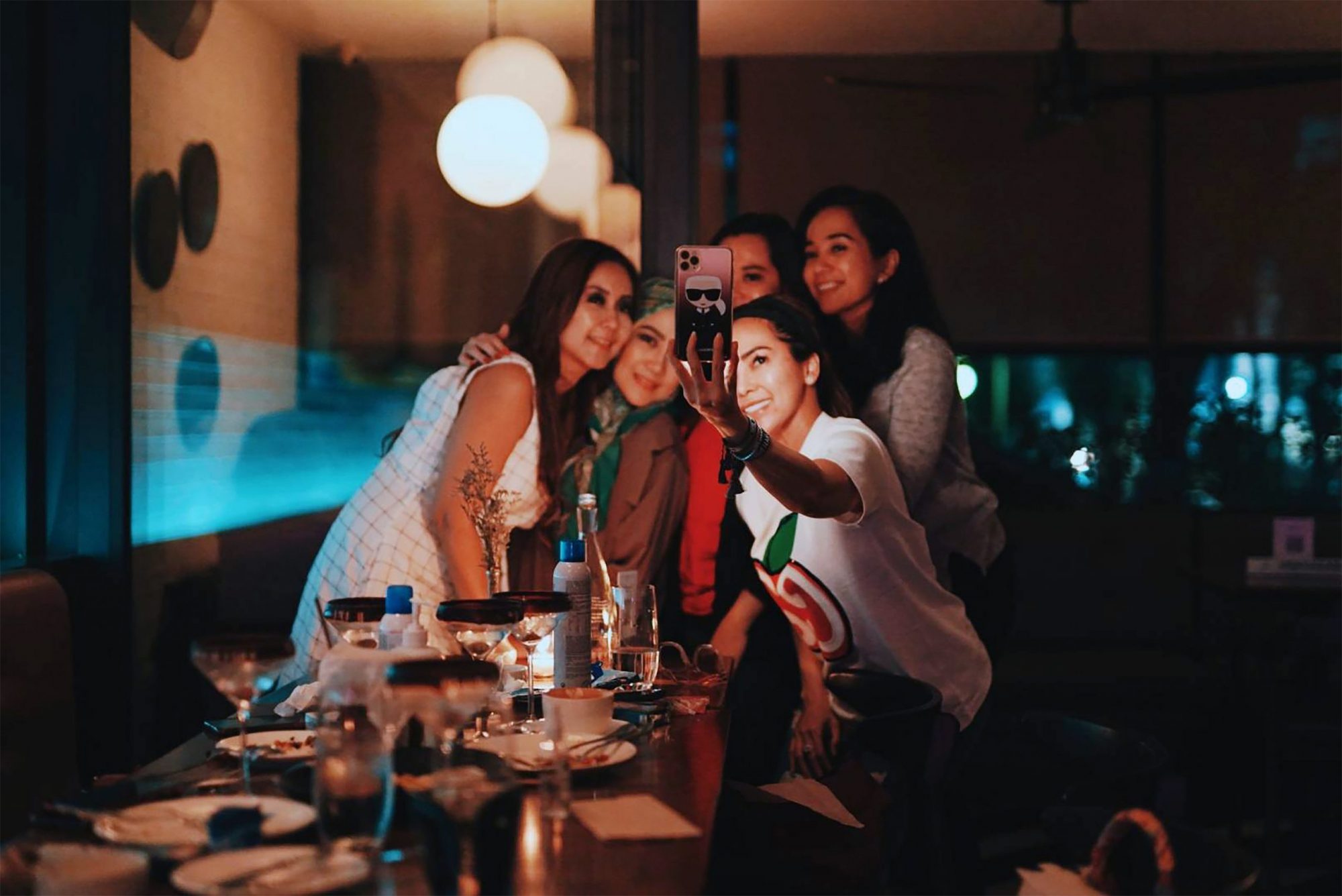 Parties are all about selfies. Give your guests a dedicated platform to capture their photos with a Virtual Photo Booth+
A party is a social gathering of invited guests, which typically involves eating, drinking, and entertainment. It can be for personal occasions, company events, or any celebration of achievement. It's a way to bring people together to celebrate shared victories, acknowledge milestones, boost morale and enjoy public holidays. While the focus of this type of event is usually fun and relaxation, event planners can still set and achieve goals especially if it's a company party or brand party, for example, a PR event launching a new product.
Parties usually boost morale and emotions towards the company, brand, or person in which is celebrated. Everyone loves the chance to take a photo at a party no matter what the celebration is. Given the nature of the party and the main reason is for social reasons, getting people involved and something to talk about works well. Create funny selfies with a virtual photo booth to keep the event fun and light-hearted, or if it is a company party get the photo booth to produce easily branded selfies.
A virtual photo booth is a perfect solution for any event, and it's not just limited to virtual. We've had numerous projects where a virtual photo booth has been used for in-person events. a photo booth that creates amazing photos that people will want to share on social media. Having your audience talk about your event is better than any type of ad you can purchase. That kind of power can get you ahead of any competitor. Get a photo booth that will create instantly scroll-stopping, shareable photos. Additionally, add branding and you're onto a winner.