Noonah's exhibition stand at International Confex, 8-9 March 2022, at ExCel London
The team are on the road again and they're heading in the fast lane as live events are racing back. Our first stop was International Confex on 8-9 March 2022 at ExCel London. An essential exhibition for all event planners and organisers as well as the home of delivering ideas, inspiration and is a meeting ground for the events industry.
Over the past few years, the events landscape has changed beyond recognition and Confex was the place to find out all the exciting changes. And for us here at Noonah, it is the opportunity to showcase our exciting tech that makes events, (whether it's in person, virtual, or both) unforgettable. With our fast turnaround and team of experts, we wanted to let the attendees at Confex know that we are the company to go to when their in need of something that creates excitement at their upcoming events.
"It was only this week that I truly felt the events industry was back for real." – Martin Fullard, Editorial Director, Conference News
We've been attending Confex for years, but this year was different; it marked the end to unforeseen restrictions that have greatly affected the events industry, and it gave a brighter look to the busy summer ahead.
Kathryn takes us around the Noonah stand
We exhibited on Stand B50C where we demonstrated our engaging technology first hand to event planners, brands, agencies, and students. Everyone who attended International Confex could try out and experience our technology to see how fun and easy our products are to engage an audience.
We took 3 striking and innovative products to Confex. The star of the show was our latest piece of kit, GlamDroid! This is a brand new service that we are providing to those that want their event to stand out from the rest. GlamDroid can give that red carpet Wow factor to events such as awards ceremonies, TV & film premieres, internal parties, and PR launches. But it is not limited to these, we can brand GlamDroid to fit your brand or company to provide a permanent in-store installation or activation. With the vast range of camera shots and effects, this piece of kit can be used in any situation and the possibilities are endless.
Introduction to GlamDroid
Confex attendees were drawn into our stand as they had never seen anything like GlamDroid. We value ourselves as bringing the latest and best technology, therefore GlamDroid was a must-see for those wanting to use technology to turn events into memorable experiences.
GlamDroid is a robotic arm with a camera that shoots video and captures photos that are instantly shareable. We see robotics playing a huge part in the events landscape, and Matt Franks spoke to Event Tech Live's Co-Founder, Adam Parry to see his opinion on robotics and an exclusive introduction to GlamDroid.
Prize Vault also made an appearance since it was immensely popular when we exhibited at Event Tech Live in November 2021. We saw attendees visit the stand who received our email newsletter that allowed them to enter their details to get their code pre-event. They visited our stand to input the code into our Prize Locker – where there were countless winners throughout both days. Alternatively, attendees who showed up at our stand on the day could scan the QR code and follow the same process. Prize Vault unlocked incredible prizes at random; chocolates, gin, Noonah branded stainless steel water bottles, tote bags and so much more. It is the next level of competition mechanic that really drove people to come and visit our stand.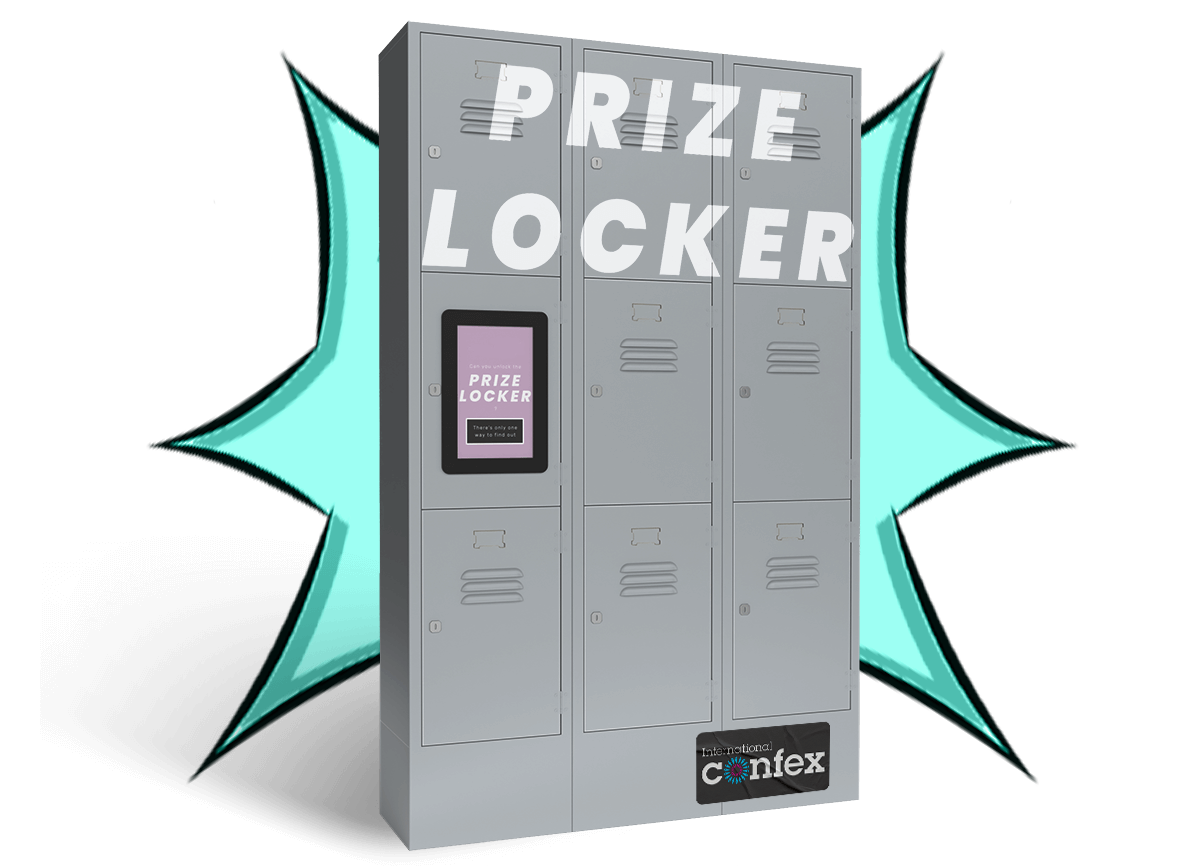 Prize Vault is perfect for all retail environments, tradeshows, museums, exhibitions, and all brand activations. The Vault is custom built and can be whatever size you need, to suit any space and purpose.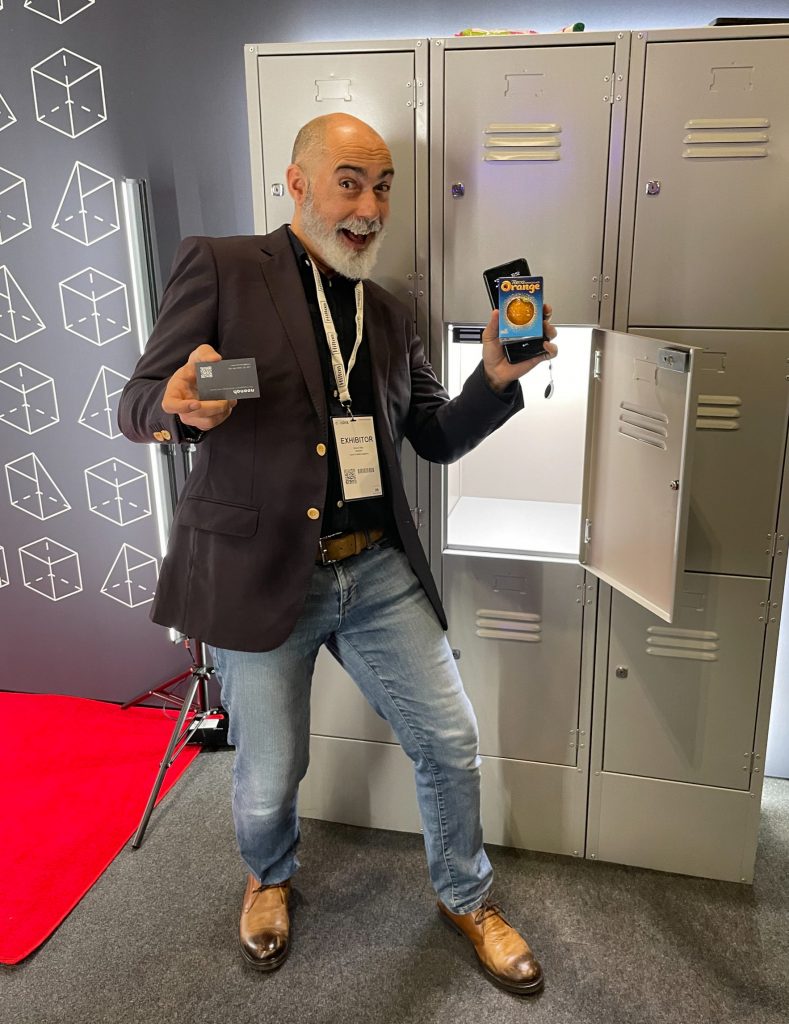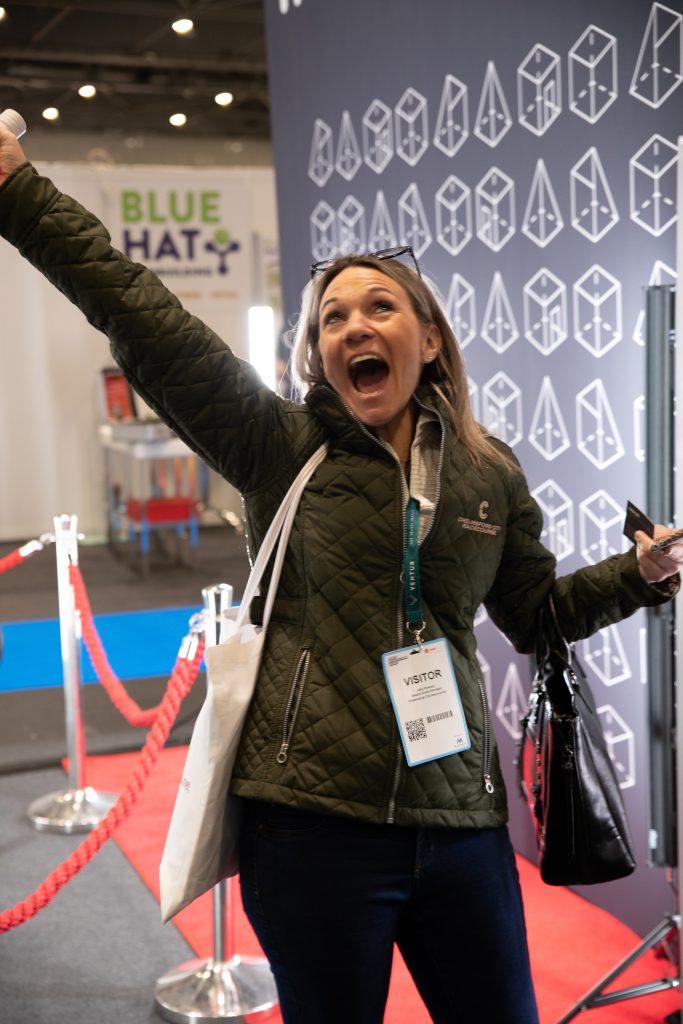 Lastly, our final piece of technology that was at International Confex, was Human Holograms. The booth allows the attendees to capture selfies, photos, and videos with their favourite celebrity, a brand ambassador, sports star, anyone really. Human holograms gives attendees the chance to interact with someone or something they never thought imaginable. Guests using the booth are amazed at how life-like and real the experience feels – pair this with your brand and it can be a powerful memory that lasts forever.
For International Confex, we programmed the tech to allow users to scan a QR code and fill in their details so that they could have a selfie with Formula E drivers. The photo captured would be sent directly to them, so they can share online and show off the incredible experience with others.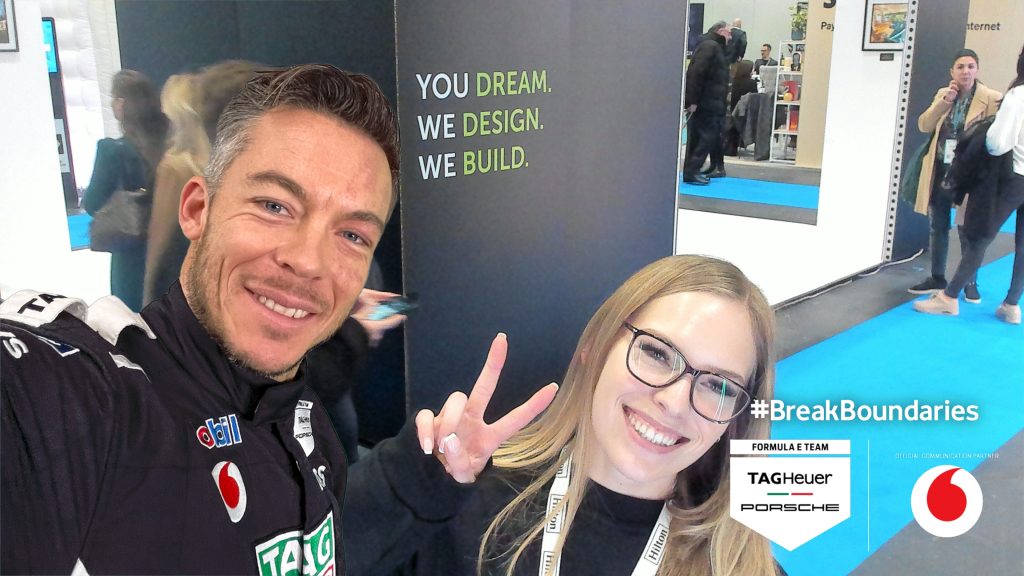 An example of a Human Holograms output
All 3 pieces of technology astonished attendees as they visited our stand, but we have so much more to offer. We've got numerous technologies to engage and interact with audiences at events or brand installations. Browse through our website or if you've got an idea in mind, then chat directly to our team, where we can bring your vision to life. We really are the place to come to for all your technology needs. Our team had so much fun at this year's International Confex, and they're already looking forward to the next one.