In our digital world, few platforms can build a sense of community quite like a mosaic. The idea of a mosaic is that each attendee will input an image that transforms into one tiled image – creating a whole new picture whether that's a logo, photography, or graphic. It gives your guests a platform to identify themselves, express their personality and become part of your event and your community of guests. With Noonah's Virtual Mosaic 3.0 technology you can expect the most powerful, secure, and feature-rich mosaic. Event planners need to utilise and make the most of this engaging event technology, so here our some of our top tips!
In this blog, we will go into depth about our 11 tips to maximise your mosaic:
Build Anticipation
Make it Easily Accessible
Create a Masterpiece
Make it Searchable
Use Social Media
Incentivise
Get Help from the Internal Team
Offer Different Ways to Take Part
Have Interactive Features
Use a Powerful System
Choose the Right Scale
Promoting your event ahead of time and informing guests about the mosaic, will make people aware of what is happening. This means you can prevent people from forgetting or not knowing; leave them with no excuse not to take part. Some ideas to build anticipation is to create a countdown page or post about it on your social media, send email newsletters, or include information about the mosaic on the registration page. If you create shareable content related to the event, you've got more chance of your attendees wanting to repost or share with their connections before attending the event.
2. Make it Easily accessible
A QR code is our preferred method as it is an easy way to direct users to your mosaic. They can scan a QR code in-person or from their computer screen, so no matter what type of event it is they can easily access the mosaic. How this works is that guests simply open their camera on their device, hover over the QR code and it instantly takes them to the mosaic. It's that simple. Try it for yourself: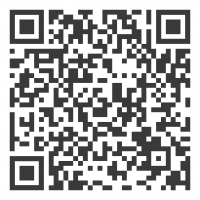 The best part, QR codes can be placed and shared anywhere. Here are some tips to share QR with attendees:
For an in-person event, have QR codes printed on posters, flyers, banners around the event
Present on-screen whether it's virtually on-screen, or a projector (think of the projectors used for webinars or screens at stadiums – the possibilities are endless)
Include QR code on digital marketing, eg emails, social media posts, website, virtual platform
The completed mosaic image needs to be something eye-catching, something that stands out when it's completed. You could use a logo, a fun graphic, or a photograph.
Here is some of the advice we give our clients for creating that jawdropping mosaic:
Mosaic images with little contrast or many small elements may not work; pictures of crowds are not great.
The main focal point in the mosaic image should be obvious; big and bold works best.
Text and logos should not be too small. They should be a contrasting colour to anything around or behind them.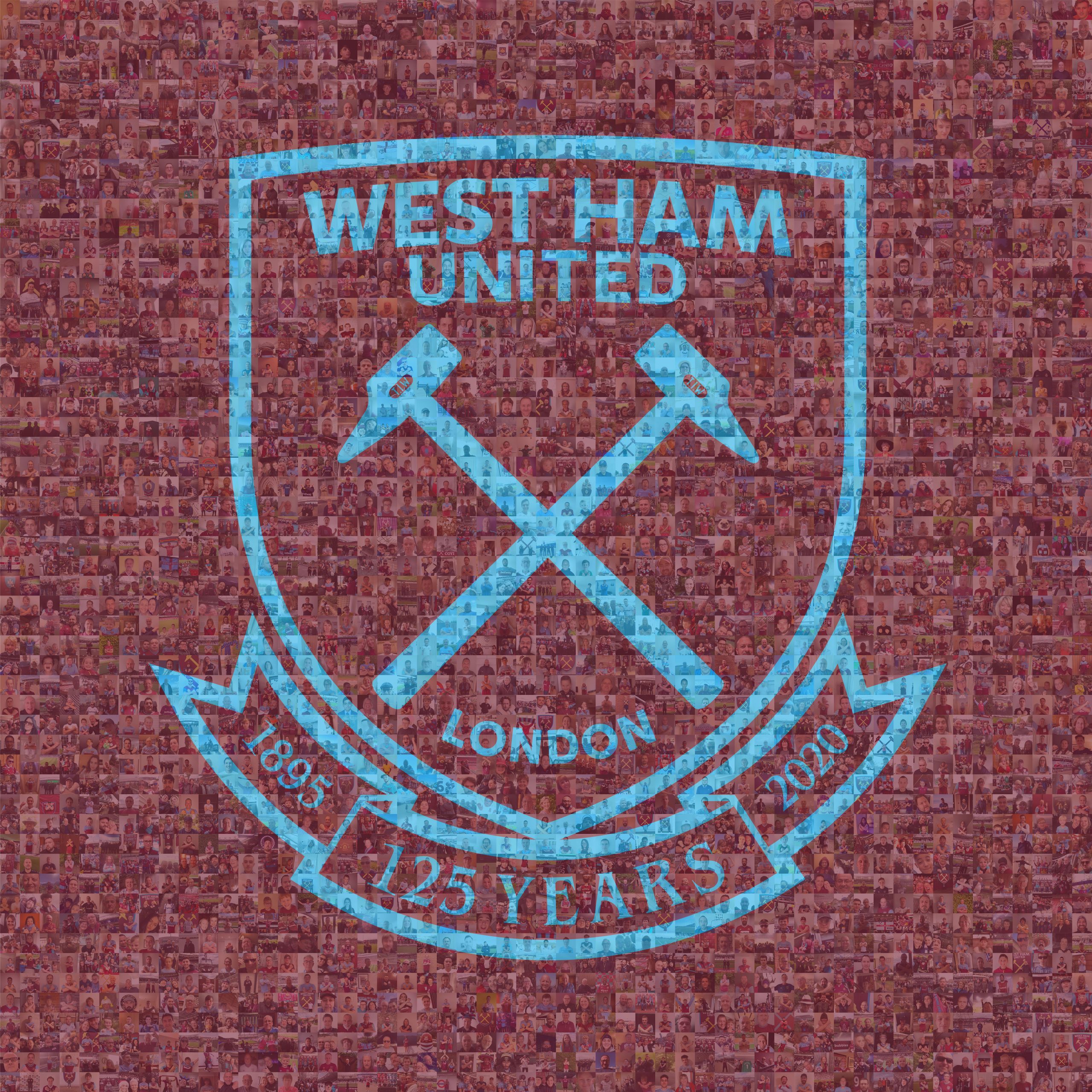 Our most popular feature of our Virtual Mosaic 3.0 is the ability to search and zoom. You can instantly search for friends, colleagues, or VIPs by name or browse the mosaic with our intuitive and fun zoom functionality. But let's face it, if you've ever taken part in a mosaic, the first thing you do is search for yourself! We all do it, and our system allows you to do just that. You can even make individual messages searchable so you can drill down to specific keywords or phrases instantly.
Noonah's searchable feature on a Virtual Mosaic
People will already be using social media at your event, so use that to your advantage. Remove any friction by allowing your guests to upload an image from their favourite social platform by simply adding a #hashtag. This allows you to collect, curate, and share content from various social media platforms in a unified, easy-to-use way. With Noonah's Virtual Mosaic 3.0, we can also display captions and names from the social media posts, on the individual tile images. But with social media you have no control over what people might post, yikes, that's why our Mosaic can have a moderation panel, so images can be checked before going into the final mosaic. Imagine a Coca-Cola event, but someone has a Pepsi drink in their image – that would be awkward. Save your event from embarrassment and put yourself at ease, by checking what gets published in the first place.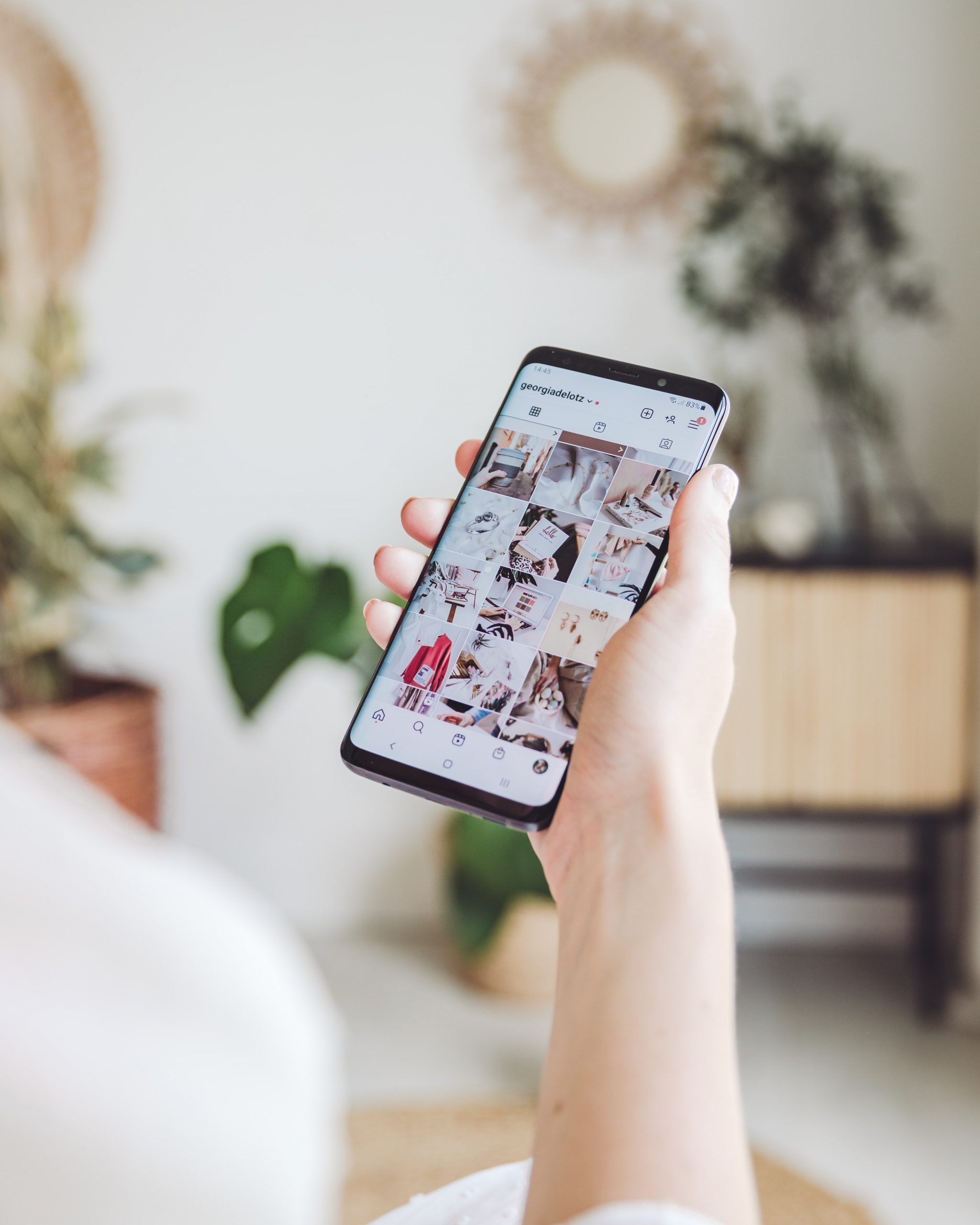 Person on the social media platform, Instagram
There's nothing better than offering a freebie or prize to encourage your audience to take part in your mosaic. Maximise participation by offering more than just one prize as well. The more prizes there are and the easier it is to enter, the better your response rate will be. Cash prizes get the most entries, but if your objective is to connect more with your audience, use a prize that reflects the brand and a mechanic that get the consumers thinking about your brand (hence, a Virtual Mosaic).
Our tips for the best giveaway items are:
Make it relatable to your event
Make sure the items are sustainable and eco-friendly
If you can, make the item personalised
7. Get Help from your Internal Team
Get the ball rolling by getting your team members to kickstart the mosaic, this will encourage others to get involved. Having a few photos already populated in the mosaic give attendees an idea of what to expect, which will put anyone at ease, who might be worried about having images on show; it can also increase FOMO. People don't want to miss out especially when everyone else is involved!
8. Offer different ways to take part
Our Virtual Mosaic 3.0 has multiple ways to submit images. So, you can use our powerful Virtual Photo Booth+, or a hashtag on Instagram, or simply upload an existing image. Your guests won't have any barriers when uploading their pics, therefore they can watch with ease, as their selfie joins their friends and colleagues to make one complete tiled picture.
9. Have Interactive Features
Make the mosaic as interactive as possible, with the use of overlays, messages, and special effects. By letting your guests have the freedom and creative power to create fun images that they want to be displayed in a mosaic, make the experience more entertaining and engaging. At the end of the day, nobody wants a boring mosaic!
Noonah's Virtual Mosaic 3.0 has loads of features, check out these:
Message Mode – Allow your guests to add custom text to sit alongside their images, questions, pledges, and opinions can be captured along with their selfies and displayed when their tile is clicked.
GIF & Boomerang – Not limited to stills, VM 3.0 allows your guests to display gifs and boomerangs with any number of filters, overlays, and stickers, all customised for your event or brand.
Search & Zoom – Instantly search for friends, colleagues or VIPs by name or browse the mosaic with our intuitive and fun zoom functionality. You can even make individual messages searchable so you can drill down to specific keywords or phrases instantly.
All these features mentioned can be fully customised and branded, making the mosaic sync with your event.
World Netball Virtual Mosaic showing how Message Mode works
Using a powerful system ensures rapid refresh rates, to Noonah's powerful infrastructure ensures your mosaic grows continuously and guests don't have to wait long to see their image appear in the mosaic. Our technology is built by in-house developers who have coded the system to be super fast and use dedicated servers to enhance speed and user experience.
11. Choose the Right Scale
It is crucial to get the right size of your mosaic to fit the scale of your event. For smaller events, you may only anticipate a small number of people whereas a large event, or virtual event could get thousands. Depending on how you incentivise and promote your mosaic could have a huge impact on the number of people that take part.
Noonah's Virtual Mosaic 3.0 allows you to change the scale as the event is happening, if you've planned a small mosaic, but then more people get involved than what you anticipated, we can easily scale up your mosaic, to allow more people to get involved. You wouldn't want any guests to be left out!
For the majority of mosaics, the final image will be one of three standard ratios. The image provided by you must match the ratio you require as the output.
All ratios will work for print, digital-only, or hybrid. However, we would recommend:
16:9 for screen/digital-only events,
1:1 or 3:2 if printing the mosaic post-event
1:1 or 3:2 where a mosaic is being embedded into a webpage to allow for real estate on a 16:9 screen around the mosaic
1:1 for a social campaign and/or if the target audience is primarily on mobile to maximise the screen on mobile