It can be challenging to decide what technology best fits your exhibition stand. AR, video capture, interactive photo booths, robotic arms, and mobile apps; I could go on forever when it comes to listing technology that can be used at your next tradeshow or exhibition. After working on many events and exhibitions, I have cherry-picked my top 3 pieces of Noonah kit that will draw crowds of people you actually want to meet and transform these into valuable leads.
These technologies can also start a conversation, create a memorable experience and engage with customers. Plus, the more an attendee is immersed with your brand in a fun and engaging way, the more time you can build your relationship with them.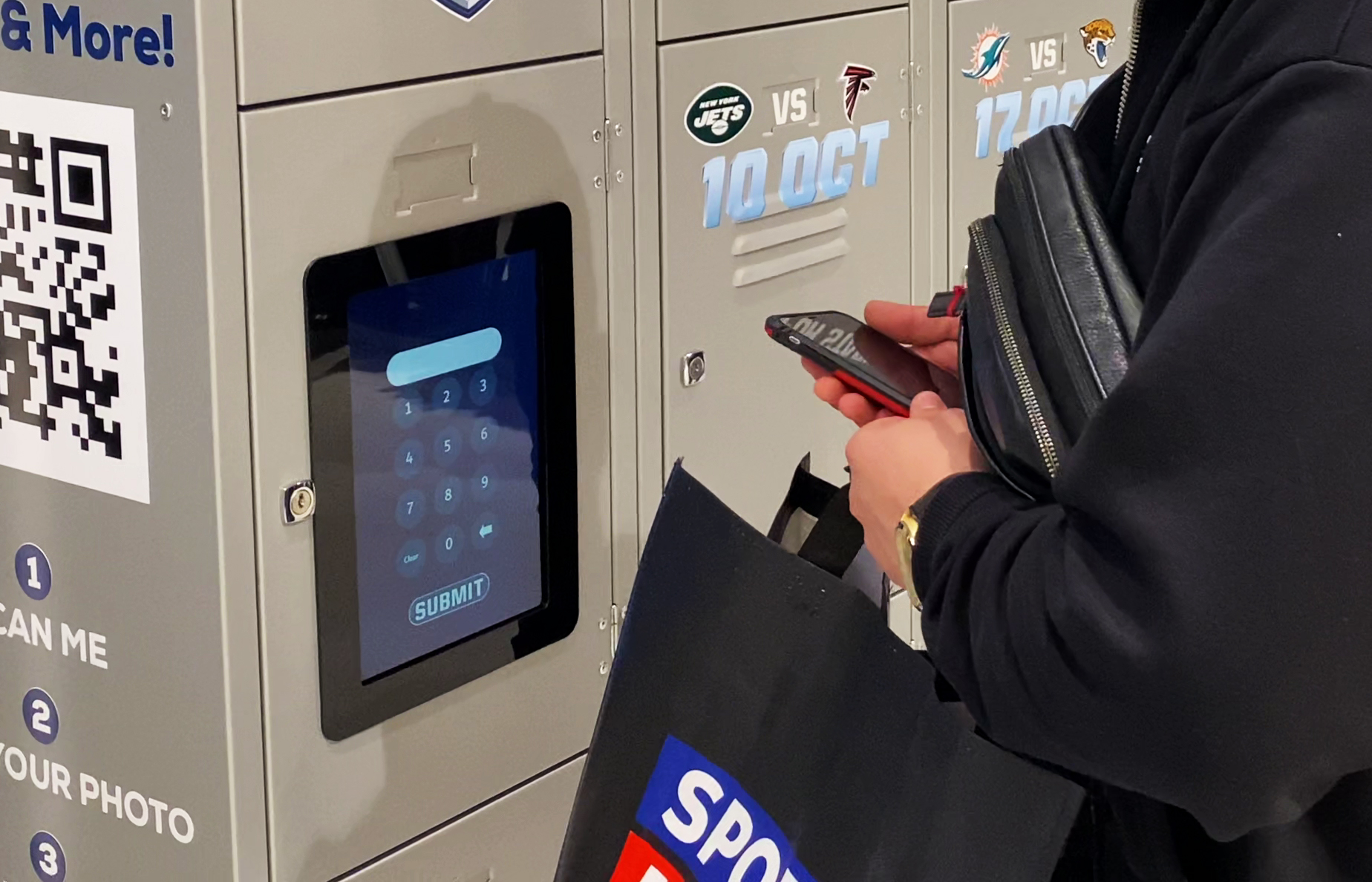 Stand visitors entering code into Prize Vault
Prize Vault uses your mailing list, social followers, and any other digital database to incentivise footfall to your exhibition stand. This technology is the next level in competition mechanics. It works by sending your audience a unique code via a link or QR code; then, they'll visit your exhibition stand to see if their code unlocks the Prize Vault. The concept is simple, but as with all Noonah engagement solutions, the tech behind Prize Vault is the key. Combining the very best hardware with secure and flexible software allows endless customization.
Prize Vault can take whatever shape you want. This technology could unlock a car door if you're in the automotive industry. If you're a sportswear company, you can have American-style lockers that open, or if you're a jewellery brand, we can make Prize Vault into an elegant glass box that displays the prize inside. The possibilities are endless.
This solution guarantees to bring guests to your stand, even before stepping foot in the exhibition hall. Getting your audience involved in the competition beforehand and receiving their code makes them one step closer to winning a prize, so why would they stop there? They wouldn't; you can expect to see nearly everyone who has entered appear at your stand. Using Prize Vault as an incentive means you can include star prizes within marketing collateral; not only that, but this technology can increase your database using specific entry requirements and data fields. Whatever your exhibition goals are, Prize Vault can help you achieve them.
Expo Plugin for Virtual Mosaic 3.0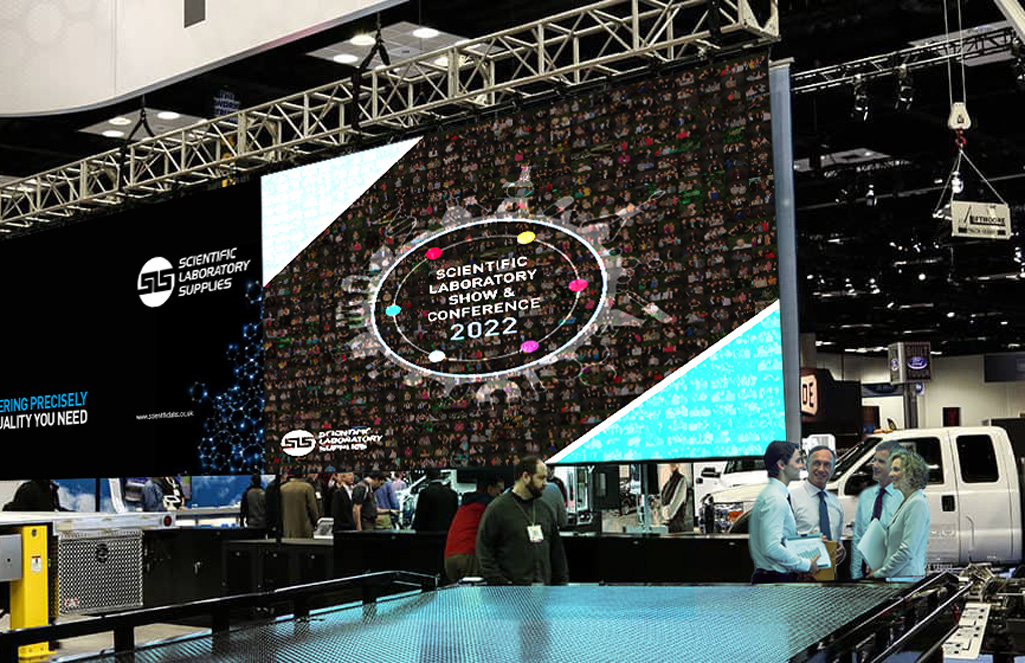 Hybrid Mosaic used at a convention
What I love about Virtual Mosaic 3.0 is that it really creates a community around your brand. It compiles individual selfies into one interactive tiled image and displays it on an enormous LED screen in your exhibition booth. Photos get added in real-time, whether guests attend in-person or online allowing the mosaic to build across the days you're exhibiting. The photo mosaic wall enables attendees to show their identity, express themselves, and become part of your exhibition stand—a perfect way to bring a brand community together.
Uploading photos to the mosaic couldn't be more straightforward. Use our powerful Virtual Photo Booth+, a company hashtag on social media, or simply upload an existing image. Attendees can then watch as their selfie joins the final tiled picture.
This hybrid mosaic is infinitely scalable, searchable, and secure, but what makes it genuinely next generation is that it can plug into any number of applications, which means that you can get creative with how you use it. It can incorporate messages, custom text fields, music, and even video – the options are endless!
This technology can help build relationships with your customers or clients and increase interactions on your stand because no one wants to miss out on the bigger picture, especially when they see others taking part and having fun.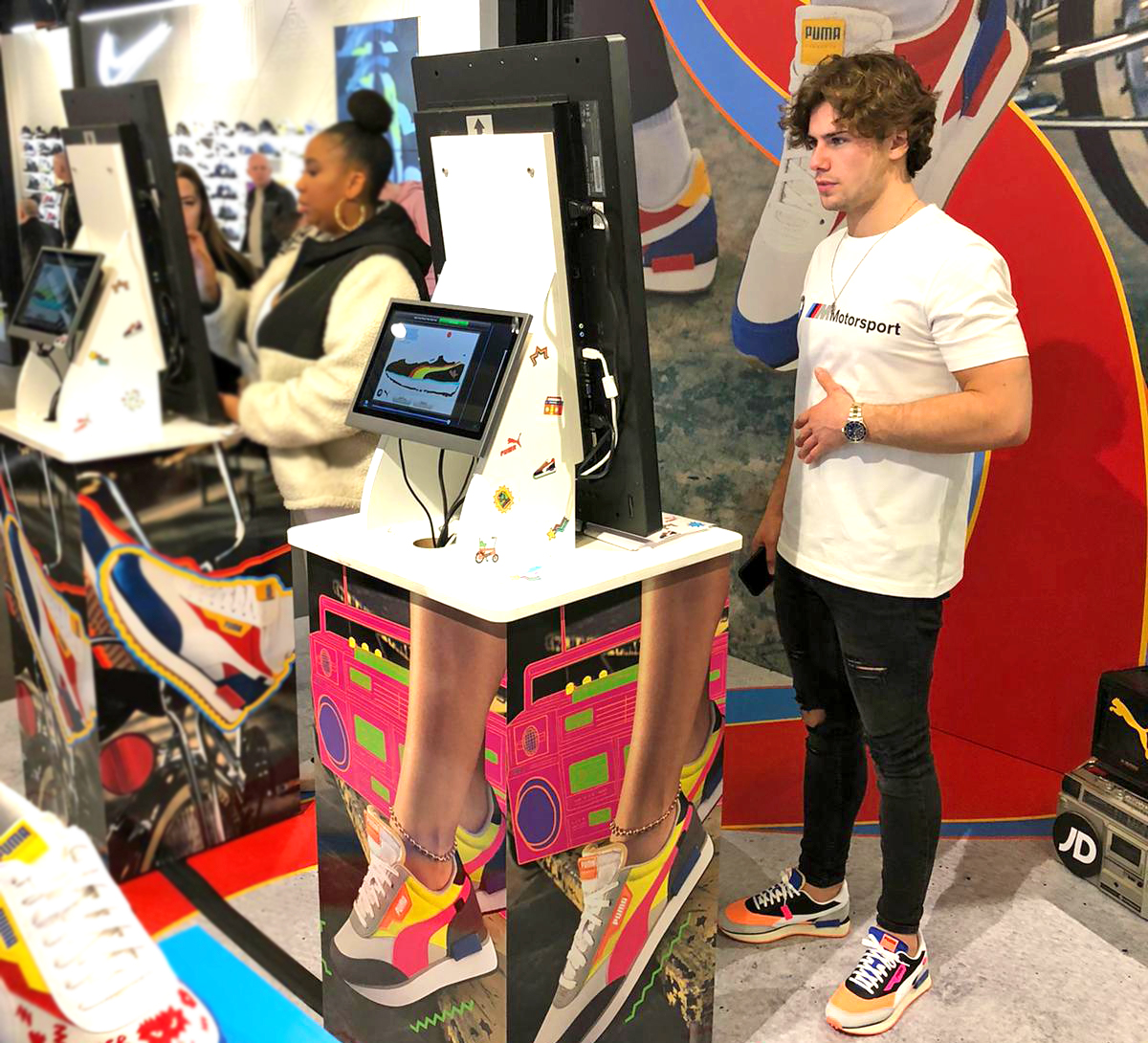 Noonah's Personalize bar at Event Tech Live 2021
Give your exhibition attendees the ability to design their own personalised merchandise through our intuitive and fun app. There's nothing worse than being given a meaningless freebie at an exhibition that you'll never use. It's wasteful and unsustainable. Whereas allowing someone to create their own item gives them an emotional attachment to that item and your brand. With Personalize, you can build your brand affinity by providing an experience (and a customized keep-sake), which will create a lasting and meaningful relationship with your exhibition leads. Our tech can print to any product, and our customisable web app can be adapted so that your guests can use whatever logos, shapes, or colours are most appropriate to your brand or business.
Like Prize Vault, you can use Personalize to drive your audience to your exhibition stand. How? Well, you can get your audience to create a design before they attend, then when they visit your stand IRL, they can receive their exclusive item. Or you can have a live-printing station on your exhibition booth; this will encourage interaction, so you'll have more time spent with visitors while they engage in a unique experience.
All of the technologies mentioned can drive footfall, build your database, and strengthen the relationships gained from the exhibition. Use Prize Vault, Virtual Mosaic 3.0 with Expo Plugin, and Personalize as a way of interacting after the show. For example, use Personalize to send designed items post-show to each individual. Prize Vault; their entry at the event could enter them into a bigger post-show competition. Lastly, the Virtual Mosaic 3.0 created can be printed and posted as a keepsake. So, if you haven't considered integrating technology in your stand design, I hope by now that you might give it a go and get the best ROI at your next exhibition.