/
/
Using Tech to Build your Trade Show Audience
Trade fairs and expos are a crucial marketing investment for many of our clients; they are an excellent chance for brands, services and organisations to talk to their customers, create leads and get a feel for the wider market.
There's no doubt that trade shows can be a compelling way to grow your business but tapping into the massive potential that they offer and maximising the return on the considerable investment that is often involved is where most exhibitors fall flat.
So we developed some tech designed to do just that…
The job of filling your trade show or exhibition space with a crowd of engaged and relevant visitors should start as soon as you've booked your stand.
Whether you are inviting key clients and suppliers, carefully selected prospects or casting the net wider to include your mailing list or social audience, it is vital to give your invitees a compelling reason to visit you.
Your ultimate goal is to get your invitees to stop by your stand, where you can demonstrate your products and services in a fully optimised environment. But this alone is (usually) not incentive enough, nor will it serve as a particularly fun or intriguing message with which to mobilise your invitees.
How to Drive Footfall to your Exhibition Stand
"There was a real demand for tech to maximise stand visitors at expos and trade shows; the brief was simple: develop a competition mechanic to drive footfall."
Rich Newall, Technical Director
Like all the best ideas, the concept we came up with is very straight forward… Give each of your invitees a unique code, and then invite them to the event to see if their code unlocks the Prize Vault and with it a prize. The concept is simple, but the options are endless as the underlying tech allows you to customise the Prize Vault mechanic to work on any container from a small box (see above), Gym lockers (like we did for Sports Direct) or even a car door! (if your budget stretches that far)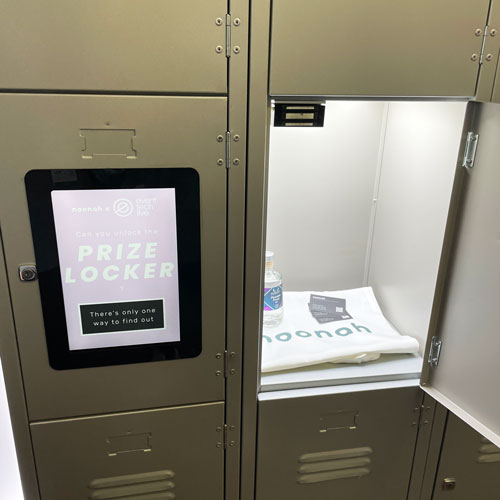 You choose what goes inside.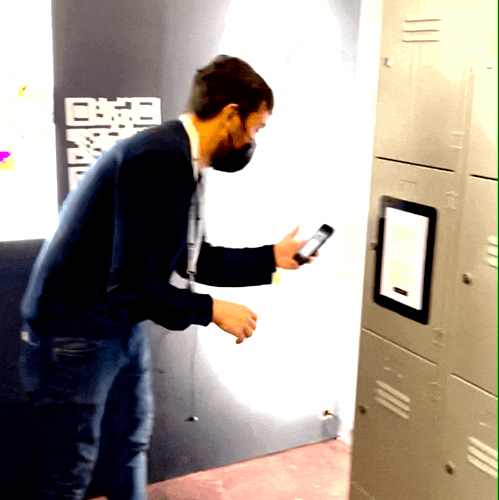 A winning code and a pair of iPods!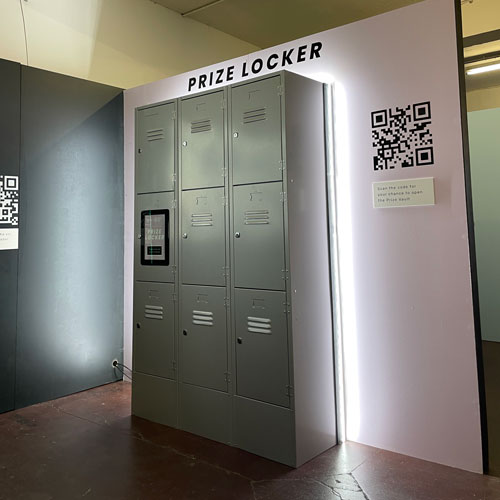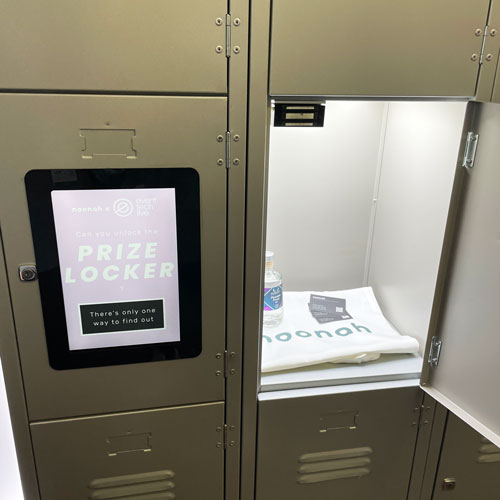 You choose what goes inside.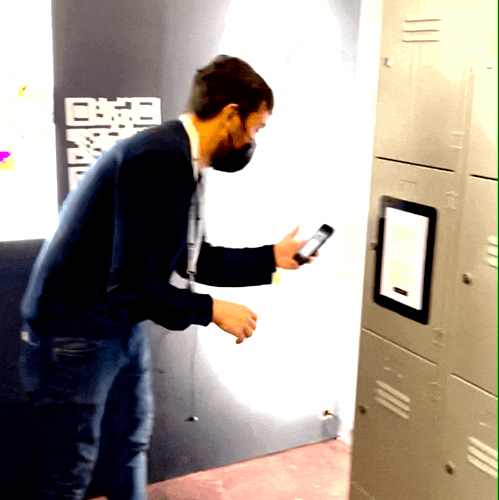 A winning code and a pair of iPods!
1. The platform generates a unique code for each of your target prospects.
2. The codes are delivered to your contact list via HTML email, or if you'd prefer, you can include them in individual emails – it's a great way to approach your invitees.
3. Set a frequency, e.g. if you have 30 prizes to give away over three days, Prize Vault will deliver 30 winners at evenly spaced intervals.
4. Your invitees visit your stand to see if they have won; it's a great ice breaker and creates a real buzz that really draws the crowds.
Tech to add a Personal Touch
Giving away freebies at a trade show is a sure-fire way of getting people to visit your stand but it can be an uneconomical approach that doesn't guarantee engaged stand visitors and one that can lead to a lot of waste.
At Noonah, we have always worked with our clients to give freebies as lasting keepsakes, a reminder of the day and, more importantly, your brand. Still, we have always been conscious of how inefficient the approach is both economically and in terms of the environmental impact that the waste can have.
We wanted to take all that was great about free Merch but inject more engagement and reduce waste, so we came up with a solution…
Is Personalised Merch right for your next Show?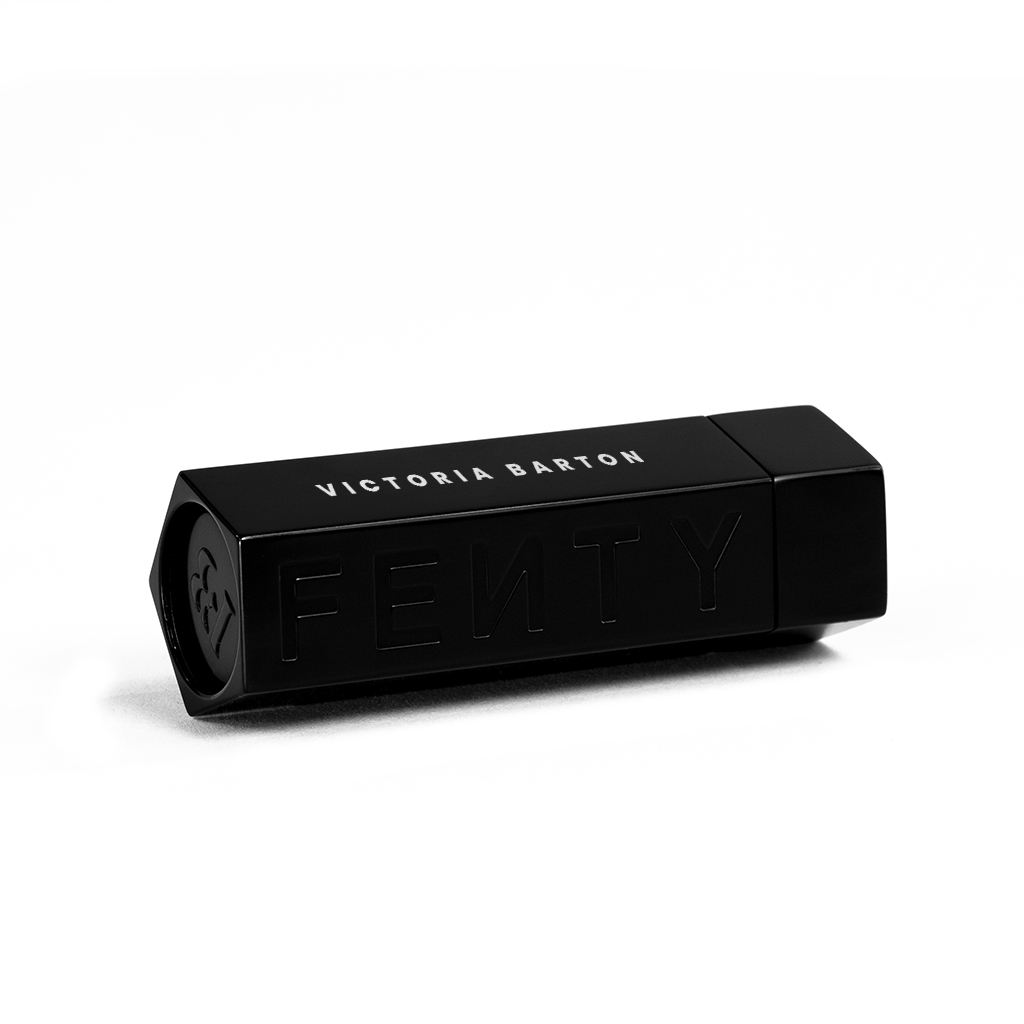 'Personalize'd lipstick for Fenty using our laser etching technology.
Personalize is the industry's leading product personalisation platform. Developed in-house by our fantastic team, Personalize offers exhibitors of all sizes the opportunity to invite attendees onto their stand to create their own customised keepsake.
Using our ground-breaking and fully brandable interface, individuals can design their own product via a web app on their phone or using our Personalize Design Bar. The concept guarantees a wholly positive and engaging experience on your stand, a unique souvenir to keep forever and a lasting reminder of your brand.
The Personalize Design Bar @ the Berlin Motor Show.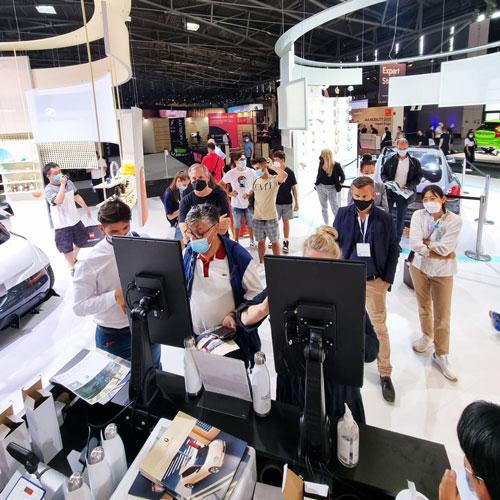 Queueing public wait to get on the stand.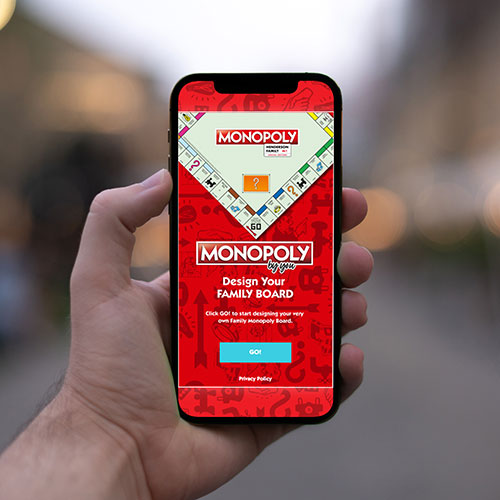 The Personalize mobile app in action.
The Personalize Design Bar @ the Berlin Motor Show.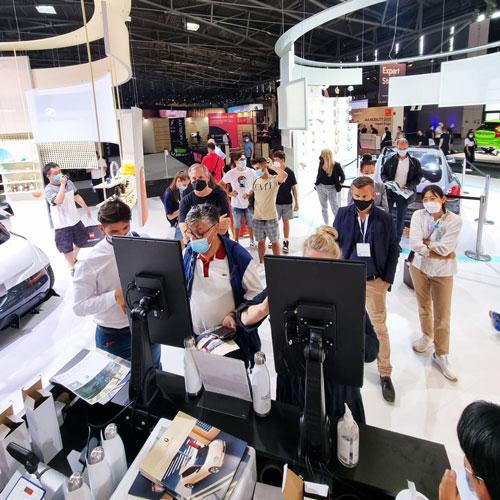 Queueing public wait to get on the stand.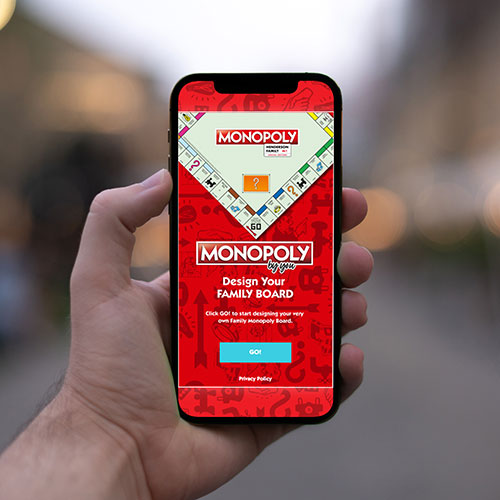 The Personalize mobile app in action.
So what products can we Personalize?
Personalize is a powerful platform; every element of its UI can be tailored to your specific requirements, the installation can be configured to your space, however large or small, and we can Personalize a wider selection of products than any other supplier on the market. We can print to pretty much any object, and any fabric. We can etch names into metallic surfaces and embroid users' designs.
If you produce your own products, we can print to those like we have for Monopoly, Cluedo, and recently Fenty Lipsticks; if not, we can provide you with pre-branded products such as tote bags and water bottles to which users can add their designs. The options and scope of the platform are endless.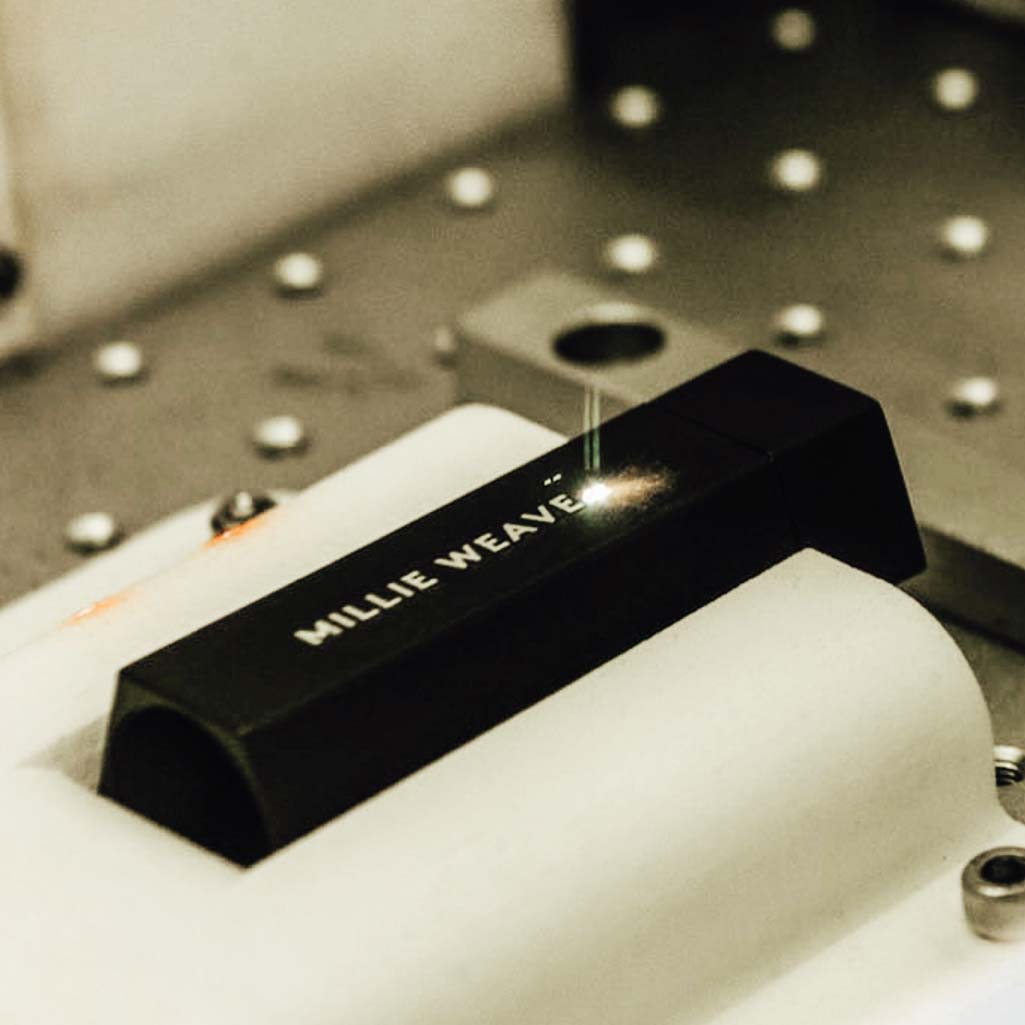 Laser Engraving a Fenty Lipstick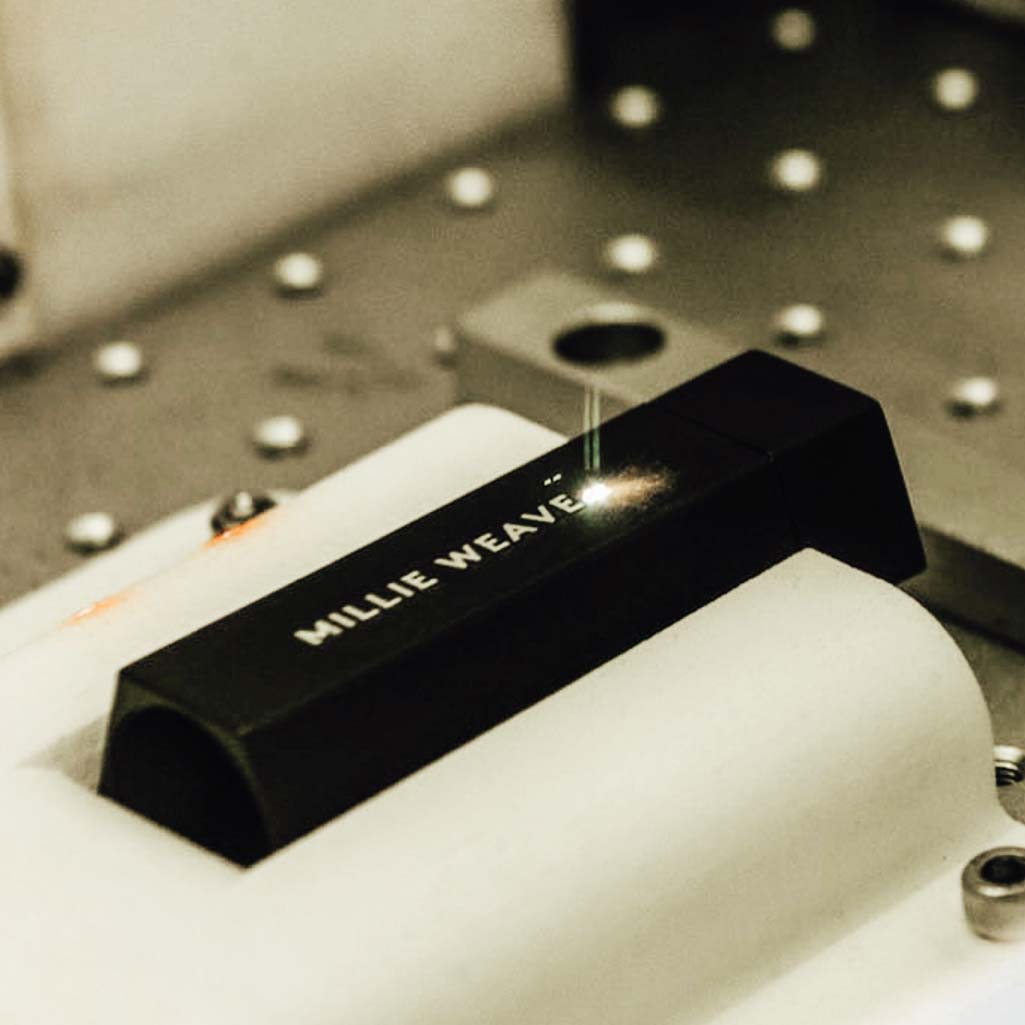 Laser Engraving a Fenty Lipstick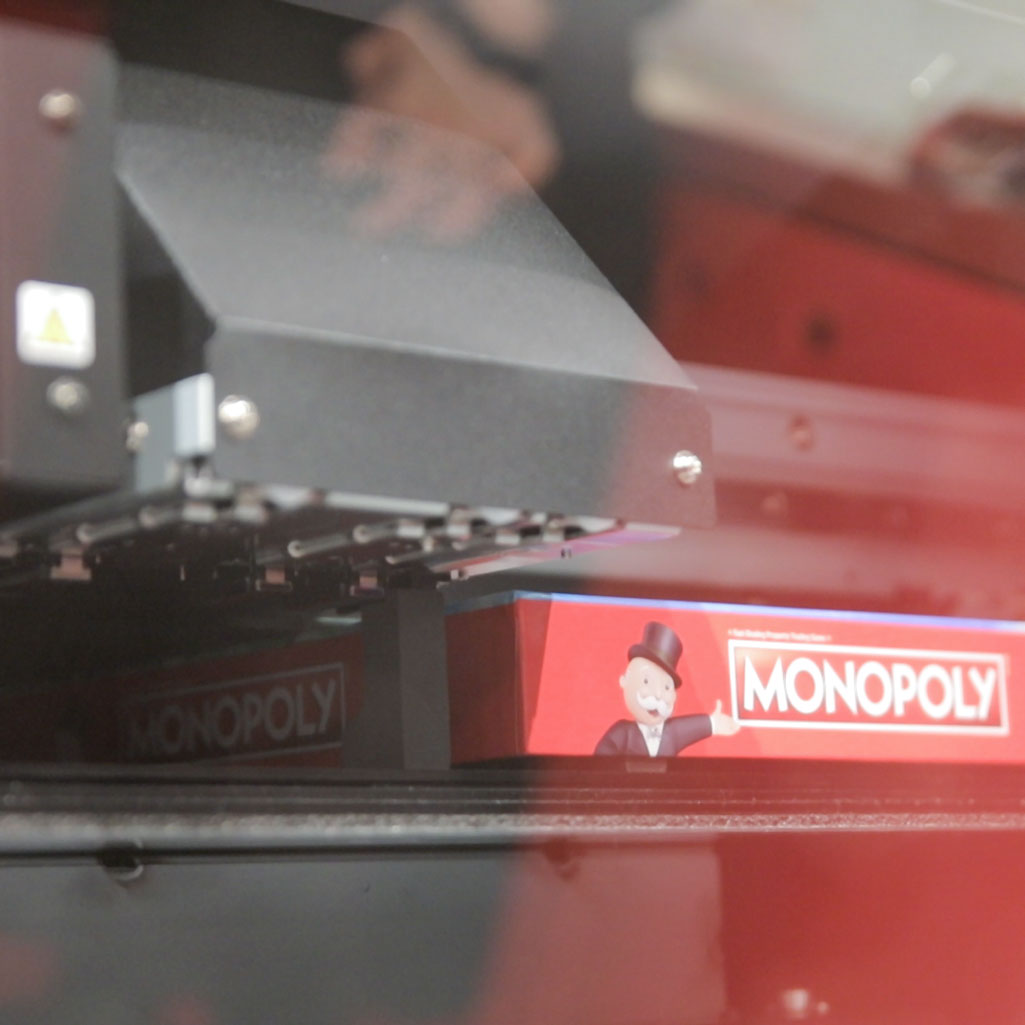 Personalize'ing Monopoly in Selfridges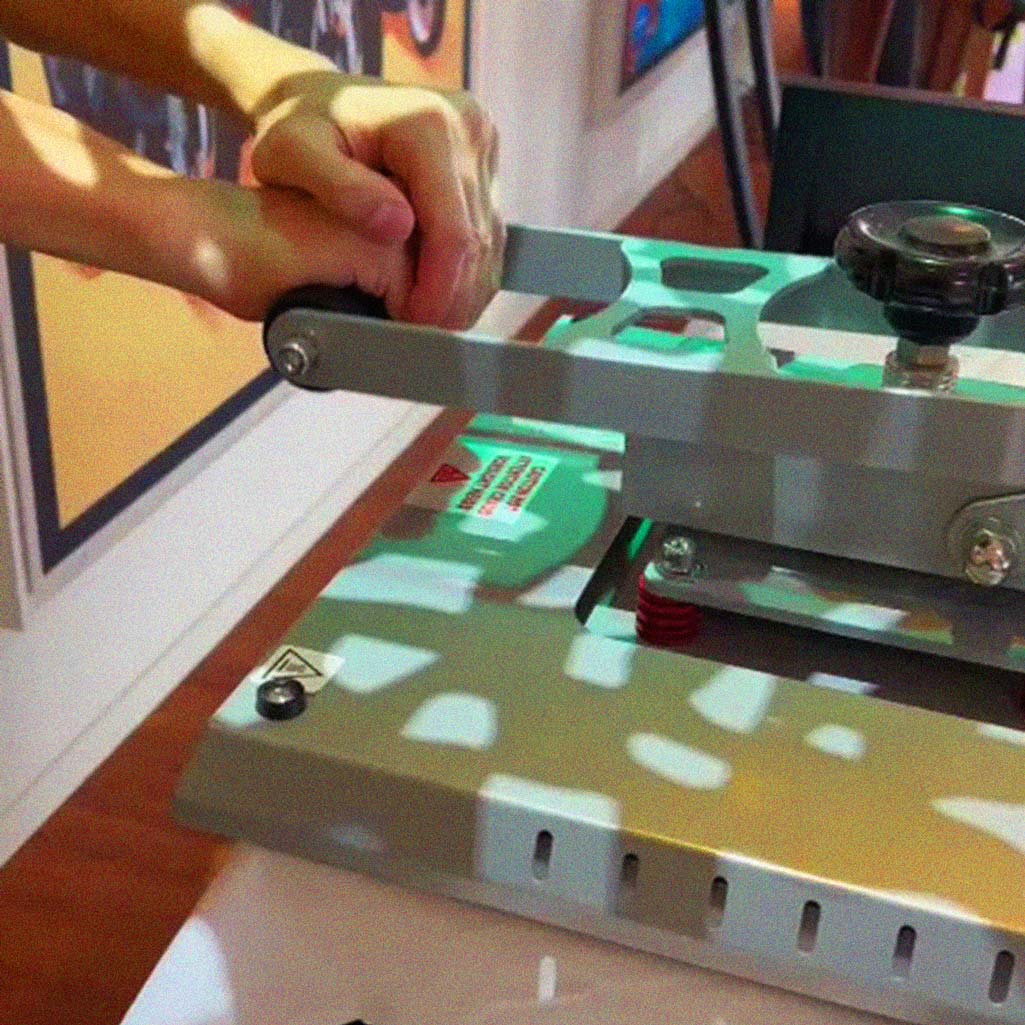 Printing a customers design to their T-shirt
"Noonah's Personalize gave our products more meaning. It meant our customers could create something unique, a personalised classic to keep forever."
Rebecca Holbrook, Associate Brand Manager at Hasbro
Rebecca Holbrook,
Associate Brand Manager at Hasbro
The vast majority of trade show exhibitors have limited space and limited budget but all face the same challenge, how to attract and engage the crowds.
We have lots of technology that does just that, but our most popular solution is one which works on any stand regardless of size and budget.  Offering incredible levels of interactivity and creating a massive visual impact. With multiple extensions and modes and infinitely scalable, there is a reason why exhibitors love it so much…
Virtual Mosaic 3.0 using the Expo Plugin
Introducing the 'Expo Plug-In' for Virtual Mosaic 3.0
Create a spectacular visual centrepiece on your stand with the 'Expo Plug-In' for our market-leading Virtual Mosaic 3.0. All you need is a screen and a QR code, and you can invite the crowds to take a selfie and become part of your branded mosaic.
With maximum engagement and a minimum footprint, the Expo Plug-In is easy to set up and run on your A/V equipment with no onsite staff required. The mosaic can be any size you like and run on any screen.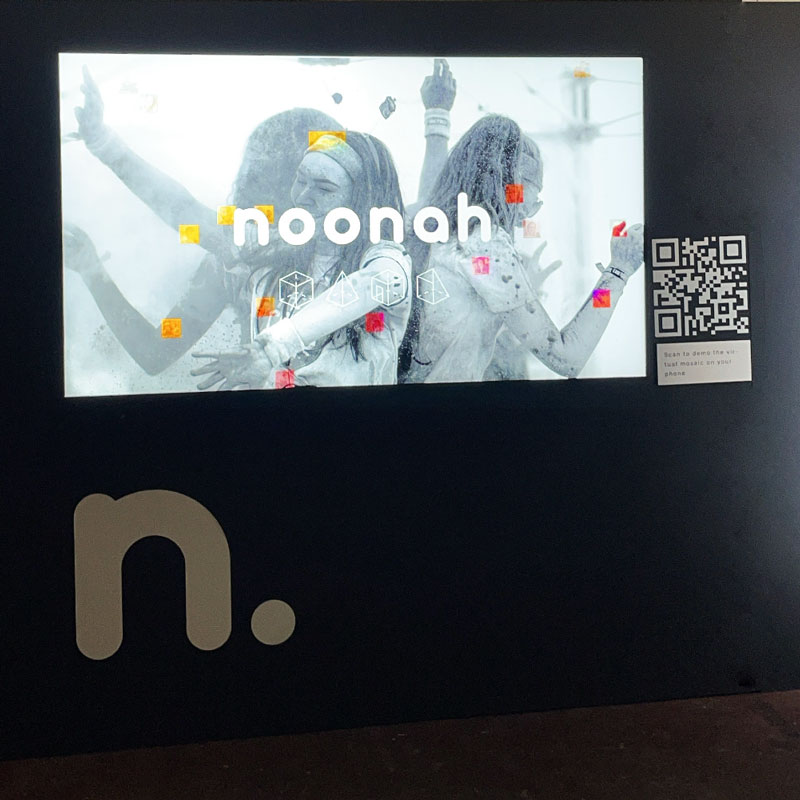 QR codes allow guests to take their picture on their phone.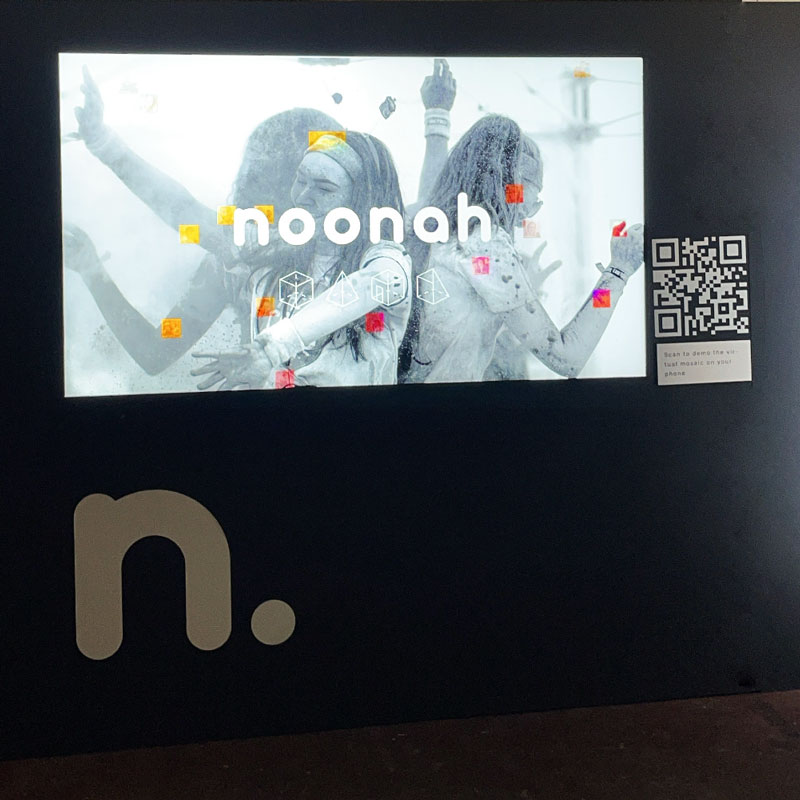 QR codes allow guests to take their picture on their phone.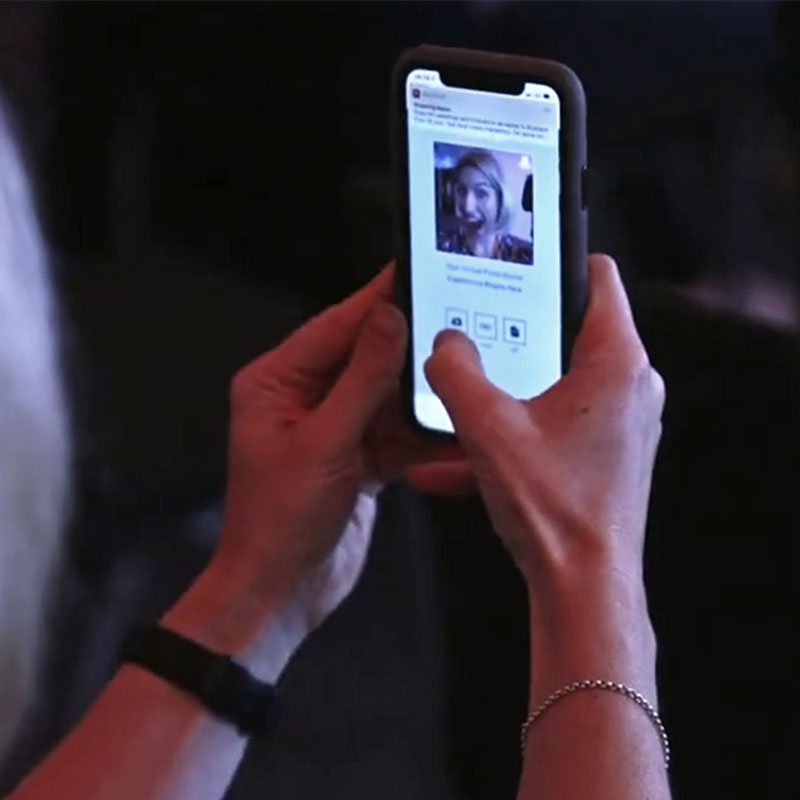 Virtual Mosaic with Expo Plugin uses our VPB+ photo capture platform.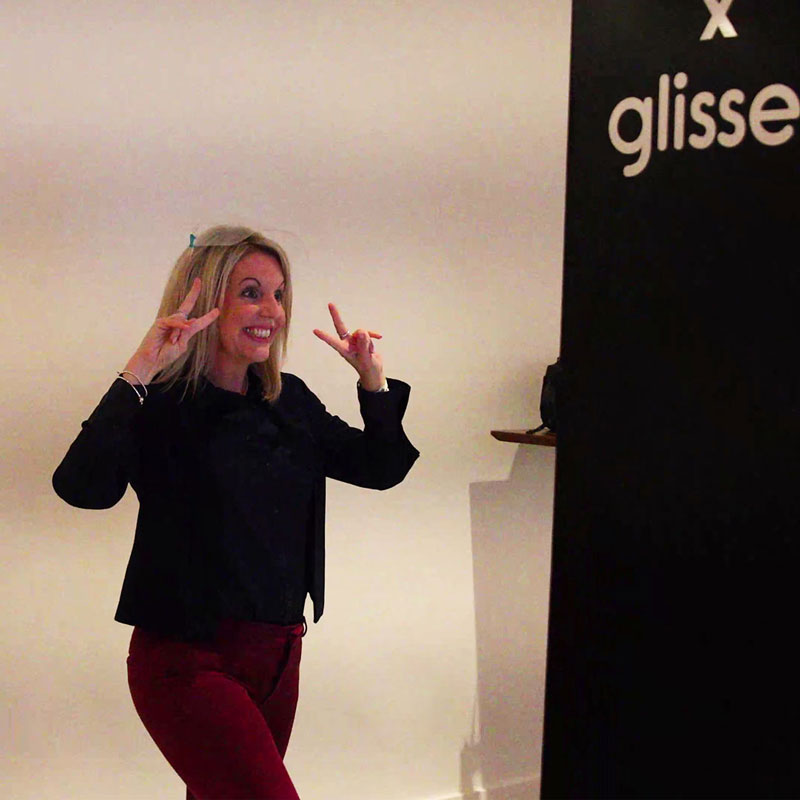 Or, if you prefer, you can use a physical photo booth on your stand.
Using our completely customisable Virtual Photo Booth + app on their phone, users can add messages or questions to their images, and for maximum participation, you can incentivise users by adding a 'Golden Tile' competition mechanic.
If you want maximum impact for minimum fuss at your tradeshow or exhibition stand, then there is no better solution than the 'Expo Plug-In' for Virtual Mosaic 3.0.
"Virtual Mosaic & the Expo Plug-In never fail and Noonah's tech is the best we've used"
Gary Whelan, Provision Events