Love it or loathe it, Christmas shopping can be an assault on the senses. As the high street continues to lose sales to e-commerce, retailers increasingly rely on the revenue generated in November and December to bolster dwindling sales from the previous months. For many businesses, the difference between a strong and weak festive period is a matter of life and death. This dependency on pre-Christmas sales has turned high streets and shopping malls into increasingly competitive landscapes where the noise created by brands and stores vying for your attention can be overwhelming, and for those competing for your custom, an expensive and frustrating exercise.
Towards the end of each summer, the phones at Noonah start ringing as clients, old and new, look towards winter and wonder how, this year, they will stand out from the crowd, rise above the noise and get their message across. The answer we give every time is simple, tech! Of course, we don't just stop there; we talk to our clients about their products and audience, and as we do, we develop ideas for how to use technology to cut through, to be relevant, original, and, most importantly, fun!
Noonah X Denstu create the National Lottery 'Just Imagine' brand activation
One of our latest products ticks all of these boxes and, as recently demonstrated in Times Square, and Kings Cross station, definitely helped to elevate Morgan Stanley and The National Lottery brands (both physically and metaphorically speaking). Beaming shopper's and commuter selfies onto famous landmarks with branded overlays certainly got people's attention and tapped into a fundamental principle we have here at Noonah; using the familiar and everyday in unexpected ways. AR is a brilliant way of achieving this. For the launch of the upcoming film 'The Amazing Maurice,' we used our Human Hologram Technology to give revellers at Comic-con a chance to record a shareable video alongside the star of the show, maximising awareness for the film and giving fans an unforgettable experience.
As well as creating brand awareness, a key objective for many of our clients is to ensure that they retain the sales from their existing customer base and avoid losing their fans and advocates in the festive melee. Christmas is a time for giving, and a small gesture can go a long way in keeping shoppers loyal. A great example of this is The Coca-Cola Christmas Truck Tour, where our photo-capture technology tours up and down the country, snapping thousands of Coca-Cola fans in front of the famous trucks with their complimentary bottle of Coke. This annual tour has become a mainstay of many people's Christmas plans, creating Instagram-worthy photos help keep fans happy and create massive levels of exposure across social media.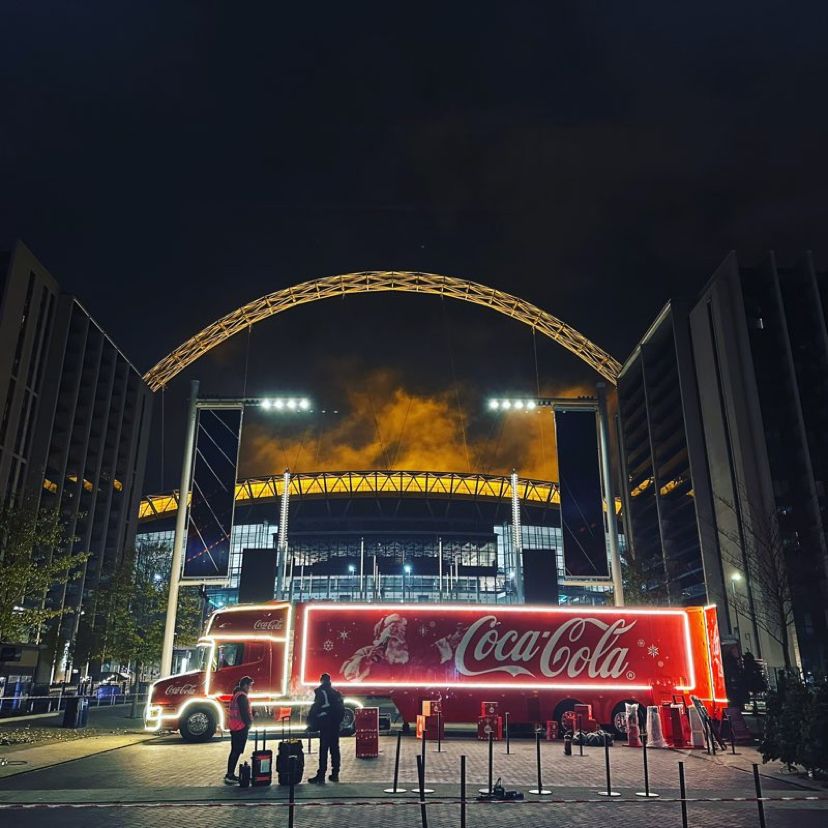 Noonah working with N20 to provide photo capture at Coca Cola Christmas Truck Tour
Christmas is a hectic time for brands, shops, and shoppers alike. Still, as long as you stay relevant and reach out to customers, new and old, in innovative and original ways, it needn't be an uphill struggle. For us, at Noonah, the best way of achieving this is, of course, with tech!
For more information on any of the above or a wider chat about using tech at your next event, activation, or store, be sure to get in touch.