You can use our interactive mirror platform to capture and share make-overs, provide entertainment and information, and much more. If you can think of it, we can probably programme our mirrors to do it.
Did we say they're pretty good for looking at yourself in too? They are the latest in customisable event technology, the smart mirror features a camera hidden behind a touch-enabled mirror, allowing the consumer to see themselves as they take branded selfies.
A smart mirror is a two-way mirror with an electronic display behind the glass.
The display can show the viewer different kinds of information that the user can interact with. Whether its taking a photo, filling out a survey, or completing their data in order to win a competition. The possibilities are endless.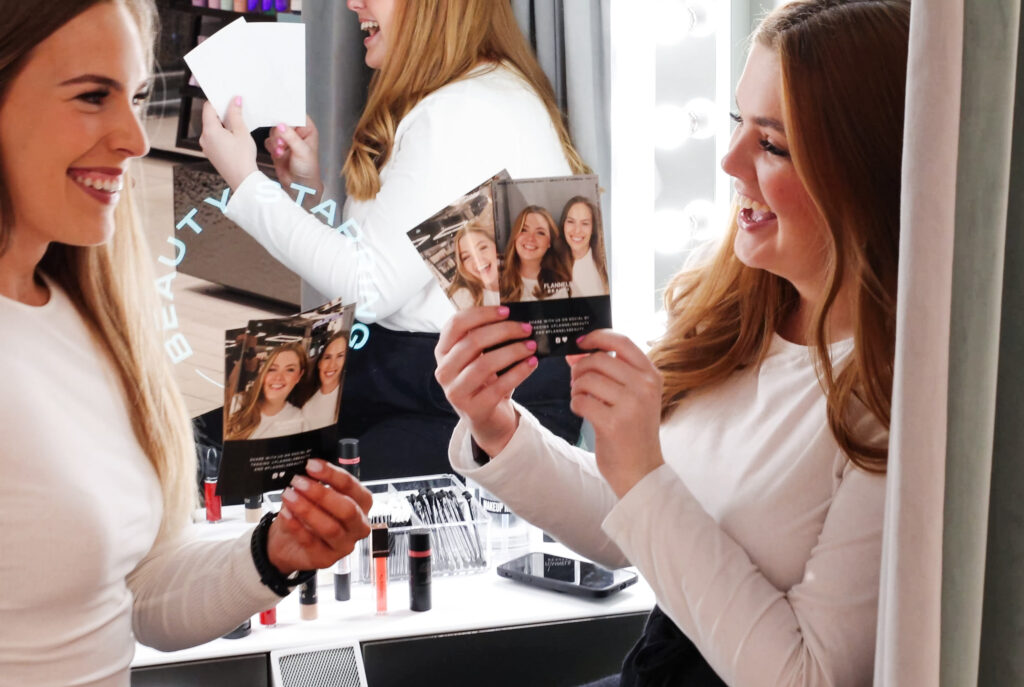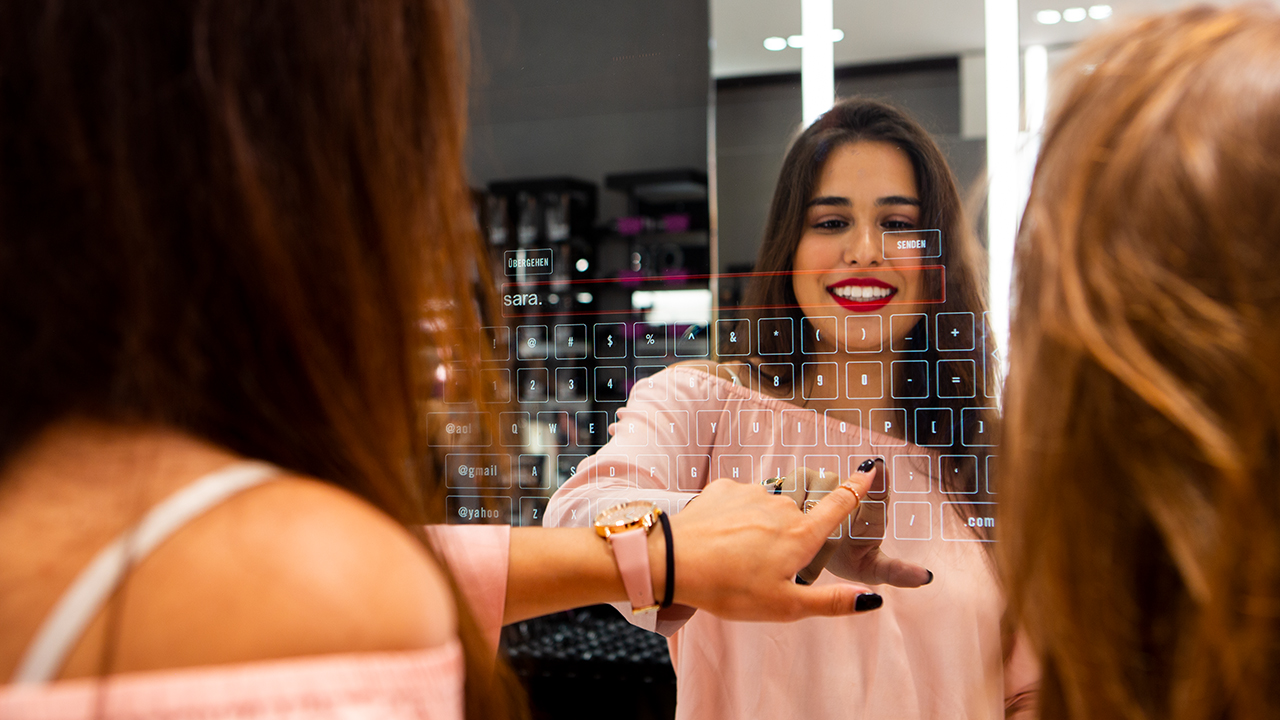 See some of our latest projects