We exhibited at International Confex, 1-2 March, at Excel London! The place to be for ideas, inspiration, and a meeting ground for the events industry.
From ground-breaking technology, crazy feature builders, wow factor venues, and standout destinations to a vivid showcase of all the elements that make events great. We just had to show our newest and most innovative event technology, on our stand K34c (next to the Delegate Wranglers). Including our most talked about robotic camera arm, Glamdroid®…
One of our most popular event tech, Prize Vault also appeared on our stand, handing out a selection of amazing prizes from chocolate to bottle of gin. See how it works below:
And lastly, our cloud-based technology which featured on our back wall. We had QR codes directing and educating visitors of our many virtual technology solutions. We also showcased our Virtual Mosaic 3.0, allowing our clients, friends, team members and visitors to join in and be part of our Confex Digital Mosaic.
We enjoyed every moment and appreciated the opportunity to connect with both familiar and new faces. Our team loved chatting with everyone and sharing information about our tech. For those who interacted with our technology, we hope you enjoyed the experience and learned more about what we do. See you again next year!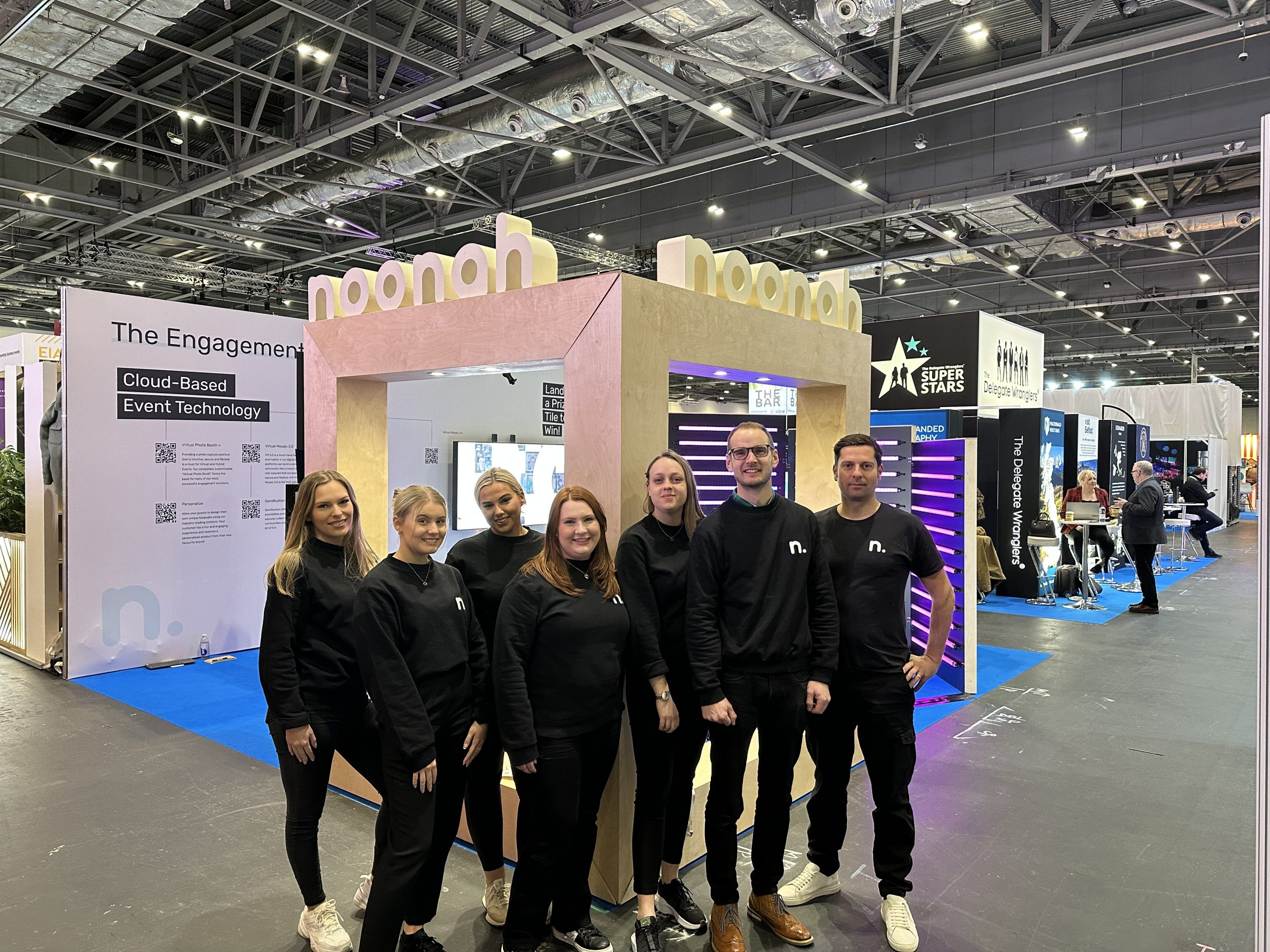 The Noonah team at International Confex 23!