We're delighted to announce that we have been shortlisted at both this year's Campaign Tech Awards 2022 'Tech as part of a Campaign: Retail' and Conference & Events Awards 2022 'Best Event Technology' for our work with Hasbro.
Our entry highlights the work we did with Hasbro giving two of their most famous names, Cluedo and Monopoly, relevance in an ever-competitive retail landscape.  To maximise reach and accessibility, we staged a two-part campaign, taking the 'Cluedo Family Edition' on a tour visiting Smyths Toys' most popular Superstores, and basing the 'Monopoly by You' pop-up in London's prestigious Selfridges department store. Central to both activations was Noonah's powerful Personalize product personalisation technology, combining market-leading customisation software with state-of-the-art live-printing tech, all housed in eye-catching installations to maximise visibility and brand engagement.
Personalised Monopoly in Selfridges
"We are incredibly proud of our work with Hasbro and the team involved with this project. A huge congrats and good luck to all others nominated!"
– Alice Morton, Account Manager at Noonah.
The campaign incentivised customers, old and new, to engage with these classic titles, and strengthened the emotional connections with their brands, achieving immense reach and significant brand exposure on the run-up to Christmas. With retail suffering from the impact of COVID-19 and losing ever more sales to e-commerce, this campaign was a powerful reminder of what the high street can be if it embraces the latest and best experiential tech.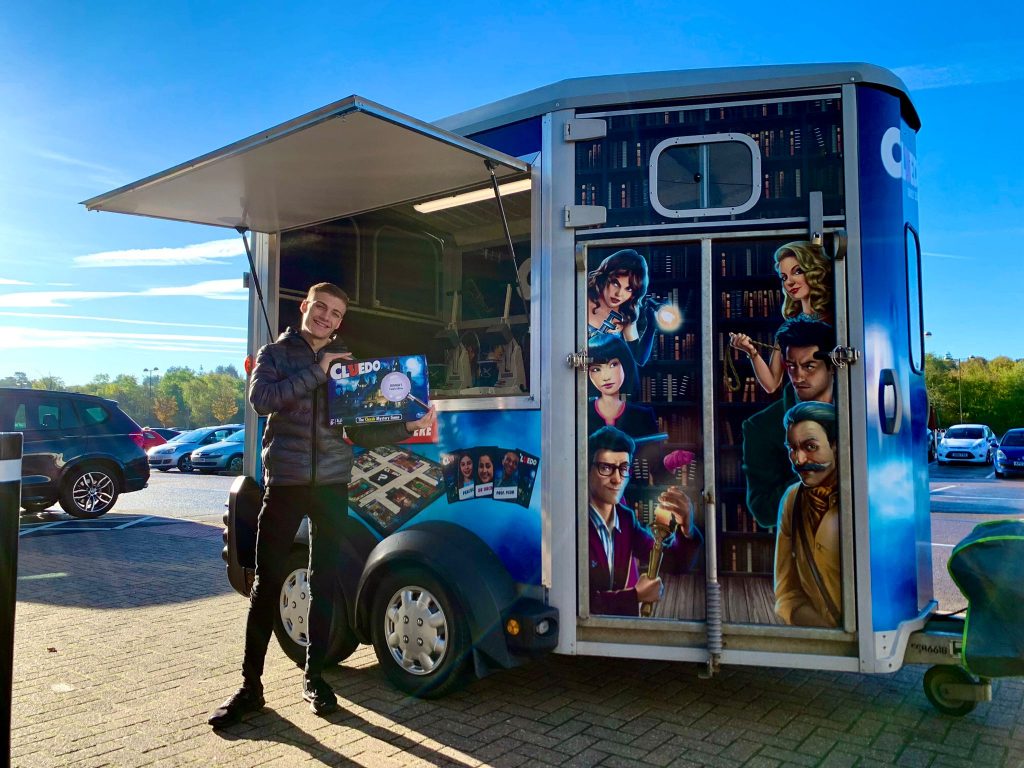 Cluedo Family Editions on tour around Smyths Stores
The Campaign Tech Awards celebrates the companies that represent the industry's trailblazing thinkers, imaginative clients, and cutting-edge technology. Championing the collaboration between agencies, brands, and the technology communities, recognising the outstanding work produced together to drive the creative industries forward. Our entry has been shortlisted in the highly competitive category and will go up against agencies from the likes of MediaCom's campaign with Ellesse and UNIT9's work with Southampton F.C.
The awards ceremony will be the first live event since the pandemic and it will take place on 8th June 2022 in London. The lunch will showcase some of the most outstanding achievements of the industry over the past 18 months and truly display how the industry stood resilient and pushed through during a very difficult time. We can't wait to see and admire the work that has been displayed over this period as well as meeting all the nominees; and celebrate our achievements together!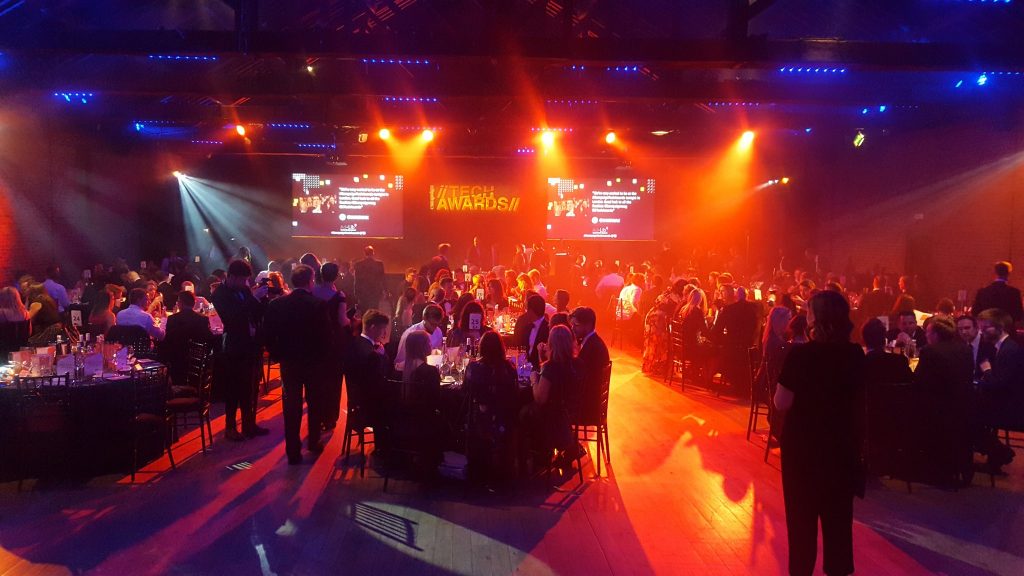 Campaign Tech Awards, 2018
The good news continues as our work has also been shortlisted for Conference & Events Awards 2022. This awards ceremony is GCN Events' longest-standing and flagship event and is the pinnacle of event industry recognition. After an outstanding virtual event in 2020, Conference & Events Awards 2022 sees an eagerly awaited return on 1st July, attracting an audience of over 600 conference and venue professionals. We are in the same category as some amazing companies including Grip, Totem, Bizzabo, Evessio, PixelGlass and VStage
This is exciting time for Noonah as we continue to work with remarkable clients producing outstanding campaigns that we hope will win many more awards in the future.