You've booked your space at your next tradeshow or exhibition, but what now? How do you get people to come and visit you? More importantly, how do you get the right people to visit your stand? Exhibiting is valuable in creating and building relationships with potential clients or customers; it can also help you gain knowledge and insights about how to make your business better.
All exhibitors face a challenge in fighting for the limelight in such a busy environment. You can't just rely on an exceptional stand design and handing out freebies. It would help if you got your audience to visit you; this will help people understand your products or services better, plus a busy stand can draw more attention.
Depending solely on the visitors that exhibitions or tradeshows might lure in isn't enough; you have to take control and invite the people you'll benefit from meeting. At Noonah, we have gained a wealth of experience creating exhibition technology that engages your audience and guarantees to bring them to your stand. Alternatively, here are my tips to help you get your social audience to visit you in person.
This is an obvious one, but marketing your exhibition presence online can make a big difference to the number of your visitors. Post from your company profiles about what your business is showcasing, which team members are attending, and what your audience can gain from visiting you. Include any official event hashtags, and engage with any conversations around the tradeshow. You want to regularly post before, during, and after the tradeshow on social media because many attendees plan their day and arrive with a fixed schedule. Paid social ads are also a fantastic tool to increase awareness and reach followers who will be interested in visiting your business IRL. And don't forget to mention all the fun stuff that will create excitement and a buzz, whether you've got interactive games, technology, exclusive product launches, brand ambassadors, or influencers on your stand.
Hashtags are a beneficial tactic to make a new way for your social audience to get in touch with your business. Think about creating a unique hashtag combining your brand name with the tradeshow you're attending eg #NoonahXConfex. Creating your own hashtag aids discovery (using specific phrases or keywords containing your industry) which will drive higher social media traffic to transform into stand visitors. It's also a great way for followers to search for a specific hashtag that will show content relating to your attendance at the tradeshow. Remember to include the tradeshow's official hashtag in your promotional material, too, so the people attending keep in the know and know about you. Lastly, you can use your new hashtag to measure your efforts, allowing extra insights into what resonates with your audience and how to improve your marketing strategy.
Key Tip: The shorter the hashtag, the better. You'll also want it to be memorable and easy to attach to posts and branding.
3. Utilise social platform's Event feature
Most social media platforms let you create and promote an event; this handy feature would be perfect for adding to your social media plan. Both Facebook and LinkedIn allow you to create an event page where you can add all the details visitors will need. These event pages enable your audience to post discussions and questions, and it's also an opportunity to post announcements. Instagram is slightly different but still really handy. It gives you the option for a countdown and reminders for your audience. These features can send notifications to your followers when utilised correctly, meaning they are more likely to show up at the tradeshow.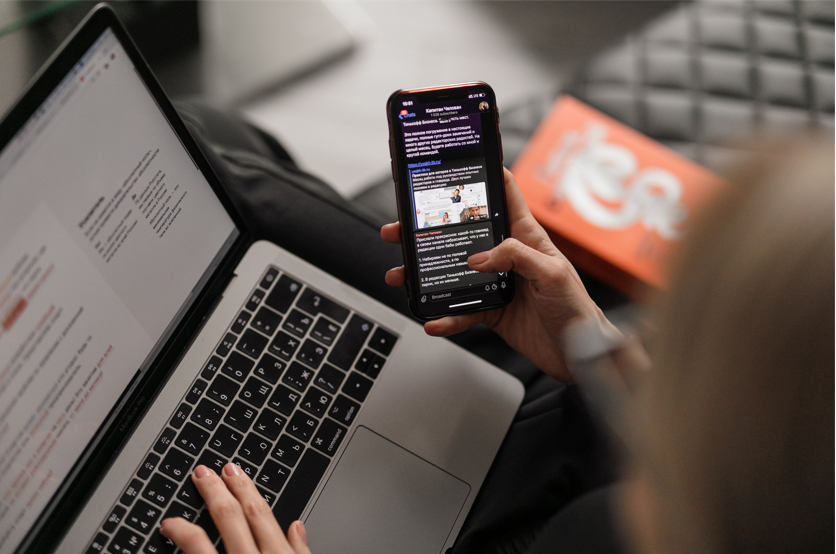 87% of B2B marketers say email is one of their top free organic distribution channels. (Content Marketing Institute, 2020)
If your followers have signed up for your mailing list, it is worth sending out a newsletter about the tradeshow with all the relevant information, e.g., dates, times, and how to register their attendance. As well as email newsletters, you can also update your team's email signatures to build awareness. You're not just limited to communicating with those that you already know. Ask organisers for a complete list of attendees who registered for the event to contact them and tell them where to find your stand. Marketing before attending the tradeshow is a great chance to entice people with competitions and giveaways that you're running on show days. Use this opportunity to create excitement a few weeks before exhibiting. Why not send them a personalised email to register for the show or invite them for a one-to-one meeting.
5. Get internal members involved
BoohooMAN Active influencers having photos with attendees at an Expo
If you're a B2C brand attending an expo or B2B at a tradeshow, rally your staff, influencers, ambassadors, and anyone who will positively influence your business' attendance. Having people share your news with their audience creates a more significant impact and builds more awareness. Plus, followers trust individuals; therefore they are more likely to listen and visit your stand.
6. Create an exclusive sign up link
Utilise your webpage by creating a place for audiences to sign up and meet you; make it exclusive and a one-of-a-kind event they can't refuse. Creating a VIP sign-up form means you can segment your data and directly communicate to individuals, making your audience feel more special. Use pop-up notifications or website banners to push sign-ups to create maximum impact.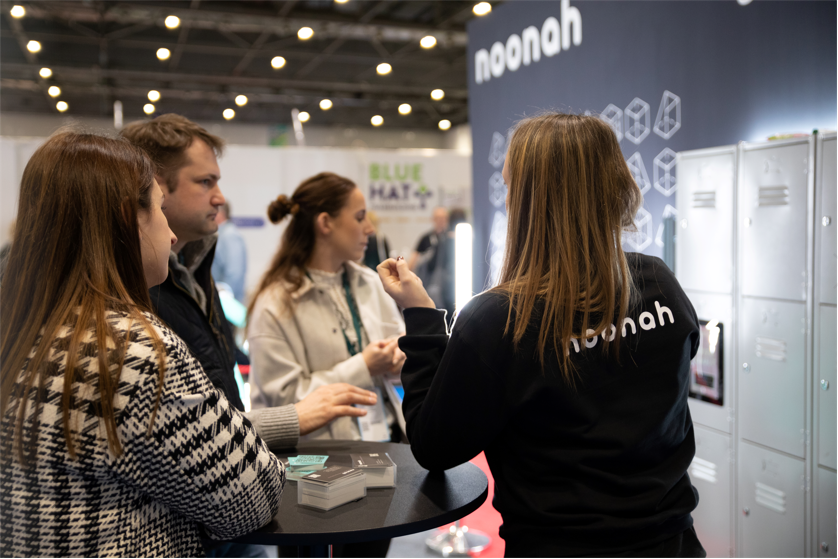 Noonah technology used to incentivise guests at Trade Show
You've told your followers on social media that you're attending a tradeshow and followed the pointers above, which will increase stand visitors. But if you want to have the biggest queue and the most visitors at your stand compared to everyone else, we've got technology that is guaranteed to do just that. Our technology can offer an incentive to entice audiences to your stand that's more powerful than any other competition or giveaway. Why? Because we provide a fun interactive element.
Our top 3 exhibition technology include Prize Vault, Personalize, and Hybrid Mosaic; if you want to know more get in touch with us directly.
With all these tips, your social audience has no excuse not to visit your next tradeshow. These tactics are guaranteed to drive them to your stand, and not only that, they will be thankful they did, especially if they make a meaningful relationship with your company (and win a prize on the Prize Vault).