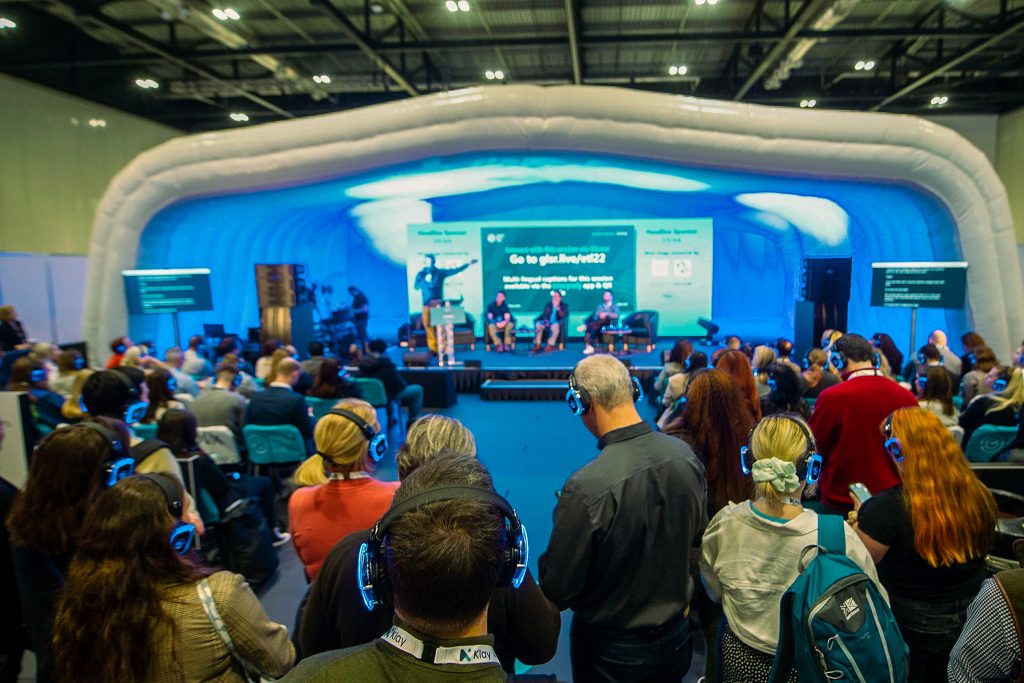 Event Tech Live (ETL) 2023 is just around the corner, and the anticipation is building for what promises to be a ground-breaking event in the world of event technology. As industry professionals, tech enthusiasts, and event organisers prepare for this much-anticipated gathering, let's take a closer look at what to expect at ETL 2023.
This year, the events industry is placing significant emphasis on hybrid solutions, artificial intelligence, sustainability, and security, topics that will be explored and explained in great detail at Event Tech Live.
Since COVID-19 turned the world upside down, it opened up the avenue for a surge in online events, resulting in the event industry evolving to accommodate both in-person and virtual attendees. ETL 2023 will continue the conversation around hybrid events as keynote speakers and panel discussions will explore how to seamlessly integrate these two experiences to maximise engagement and reach.
AI-driven solutions are revolutionising the event experience using artificial intelligence and personalisation. ETL will delve into the latest AI applications, from chatbots that provide real-time assistance to data analytics that offer insights into attendee behaviour. The focus will be on personalising event experiences to make them more relevant and engaging for each participant.
This year marks the 10th Anniversary of Event Tech Live.

The event industry is increasingly embracing sustainability, and this year, ETL 2023 will be co-located with the first-ever Event Sustainability Live (ESL) show, that will emphasise eco-friendly event tech solutions.
ESL delivers the latest trends, innovations, and products from companies and venues providing eco-conscious solutions developed to make your events more sustainable. Showcasing sustainable products and solutions to an audience of eco-conscious event organisers running anything from large festivals to niche B2B conferences – each and every attendee wants to ensure that they're heading in the most sustainable direction possible. From digital swag bags to reduced paper waste, attendees can expect to see innovative ways in which events are reducing their environmental footprint.
In a post-pandemic world, health and safety remain paramount. ETL will showcase the latest technologies and best practices for ensuring the well-being of event attendees. Expect discussions on contactless registration, touchless payment options, and enhanced sanitation measures.
Event Tech Live is sharing the stage with the first-ever Event Sustainability Live.
After day 1 of Event Tech Live is the Event Technology Awards 2023, celebrating their eleventh year and will once again recognise the achievements of companies delivering digital and technological solutions to the events industry. Noonah is shortlisted for two awards; we are nominated for the "Best Use of Technology for Engagement & Interaction (B2C)" and "Best New Technology Product" awards and you can experience the nominated tech first-hand on stand D20.
Watch our exclusive launch of Glamdroid at Event Tech Live 2022 during an interview with First Sight Media.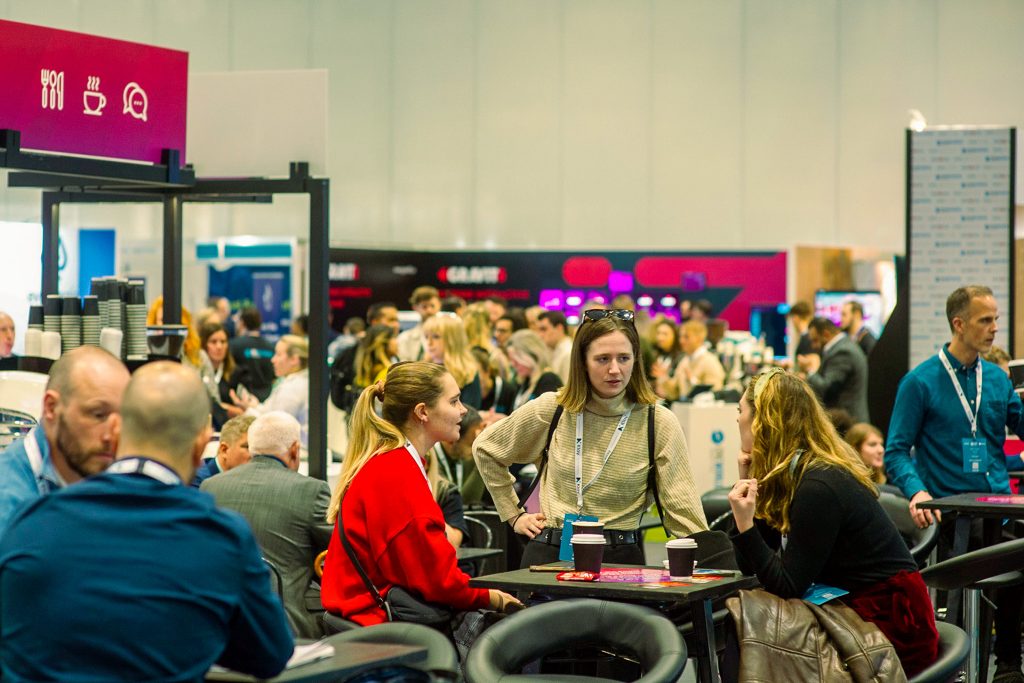 Event Tech Live boasts an impressive line-up of industry experts and thought leaders who will share their insights and expertise during the event.
From Max Gethin, Marketing Lead at Wonder, he has been working in the brand experience sector for almost all of his career, helping brands such as Google, Virgin Media, Nike and Santander to deliver market-leading experiences that harness the power of audience insight. Megan Napier-Andrews, Senior Director & Head of The Collective at BCD Meetings & Events: Megan brings over 20 years' experience in the events industry. Dax Callner, Strategy Director at Smyle: Dax has over 20 years of experience developing programs for some of the world's leading brands, including P&G, American Express, Facebook, GE, eBay, MasterCard, Google, Intel, Microsoft and many others, his work has included multi-channel marketing campaigns, digital strategies, street-marketing initiatives, business and consumer events. Adam Parry, Event Tech Live Co-Founder. with over a decade of experience and passion for all things events, Adam has established himself as a top thought leader in the field, providing insightful commentary and analysis on the latest developments in the industry.
There are many more notable speakers and it's definitely worth checking out some of the sessions on the Main Stage and in the Kaltura Theatre; you'll hear about enhancing your event strategy with creative tech, AI-powered exhibition experiences and how ChatGPT is transforming the industry, engaging attendees year-round for sustainable exhibition growth and using integrations to push the boundaries of your digital and hybrid events, plus so much more.
See an impressive line-up of expert speakers and intriguing sessions held on the Main Stage and Kaltura Theatre.

Event Tech Live will feature a diverse array of companies showcasing their latest event tech solutions. Some of the standout exhibitors including us, Noonah, you can find us on Stand D20. We're the leading experiential tech industry, working with the biggest brands and best agencies on hundreds of projects worldwide. At this year's Event Tech Live we're staying quite secretive but we'll be focusing on all the key themes of this year's event including sustainability as well as creativity and freebies (of course!) – but we've got prizes you'll be eager to get involved with. At our stand (D20) you'll be able to chat with our experts, explore our portfolio (including some brand-new tech!), and gain insights into how we create memorable moments that last a lifetime.
There's a whole expo full of great event tech companies from Bizzabo, Cvent, First Sight Media, and many many more!
ETL 2023 promises to be a transformative event, providing valuable insights and a glimpse into the future of event technology. As the event unfolds, stay tuned for in-depth coverage, interviews with industry leaders, and a closer look at the technologies that are shaping the future of events. Don't miss this opportunity to explore the latest trends and innovations in the world of event tech at Event Tech Live 2023!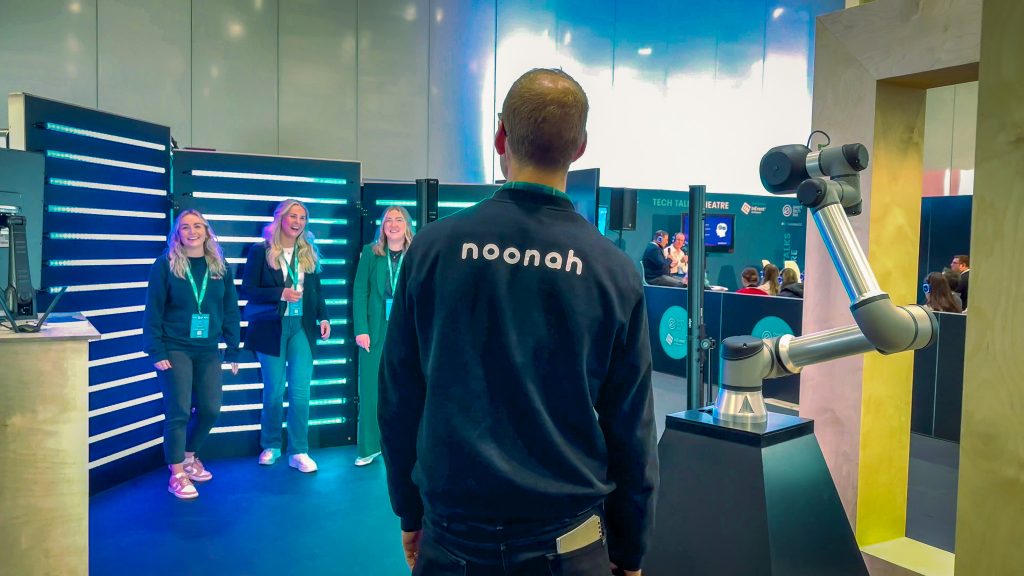 Register here to join global event professionals at Event Tech Live (did I mention attendance is free!) Make sure you check back on this article after the show to see what insights we picked up at this year's Event Tech Live.