/
/
Planning an event or trade show? Then you'll know that ensuring you get a crowd of relevant and engaged guests can be a real challenge.
Here at Noonah we took on this problem and came up with Prize Vault.  The concept is simple, send your invitees a unique code, and then invite them to your event to see if their code unlocks the Prize Vault and with it a prize. Prize Vault is an incredibly powerful way of mobilising your mailing list, social followers, and any other digital database.  Simply provide your audience with their own unique code via a link or QR code and invite them to your store or event to see if their code unlocks the Prize Vault.
"Meeting our Instagram followers as they came to try out the Prize Vault was amazing"
Hannah Mott, Marketing Executive
Adaptable technology with endless possibilities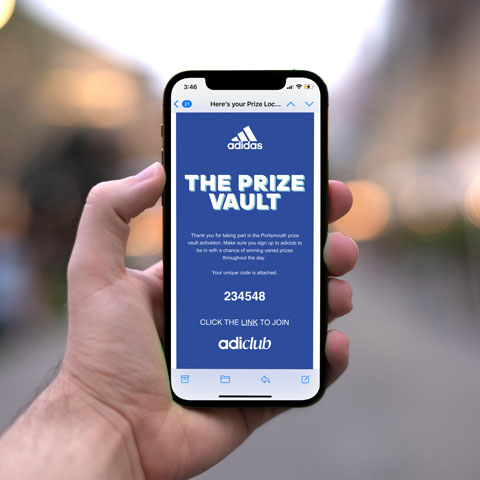 The Prize Vault Invite email for adiclub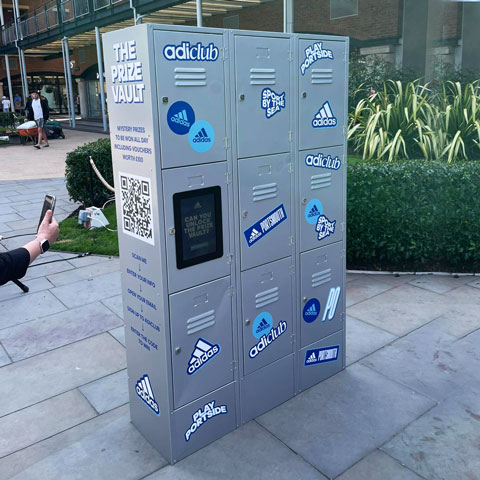 You can customise every aspect of Prize Vault, from the design and content of the email invites to the Vault itself.  At its heart, Prize Vault is a powerful software attached to a digital trigger; what you trigger is up to you. It can open a box, a locker, or a car door!  You can add music lighting, confetti cannons, and even pyrotechnics. Watch our video explainer below to see what's possible!
"Our customers had a great time engaging with the Prize Vault. It ran super smoothly and we can't thank Noonah enough!"
Watch the Prize Vault Explainer
See Prize Vault in action!