Our QR Scavenger Hunt leads guests on a trail of discovery around the site of your event but instead of physical clues, we strategically position QR codes for your guests to seek out.
Each QR code triggers different prompts on the user's mobile phone, sending your guests on a unique journey tailored to your brand or event. As your guests go from QR code to QR code, they are educated with quizzes, prompted to take profile pictures, given information on your event, and awarded prizes. As the hunt progresses, the hunters build up a wealth of awards and experiences and are fed information in the most fun and accessible way possible.
Gamify registration, information and participation at your next event
All built on our proprietary QR Scavenger Hunt platform and easily configured to fulfill any brief you can dream up, this next generation of event gamification is perfect for conferences, staff training, team building, brand experiences and much more.
Designed to work seamlessly with our suite of cloud-based products such as Virtual Mosaic 3.0, Virtual Photo Booth +, Virtual Video Booth Pro and all of our online quizzes and games means that we can design and configure the platform to be tailored to your brand, event, and goals.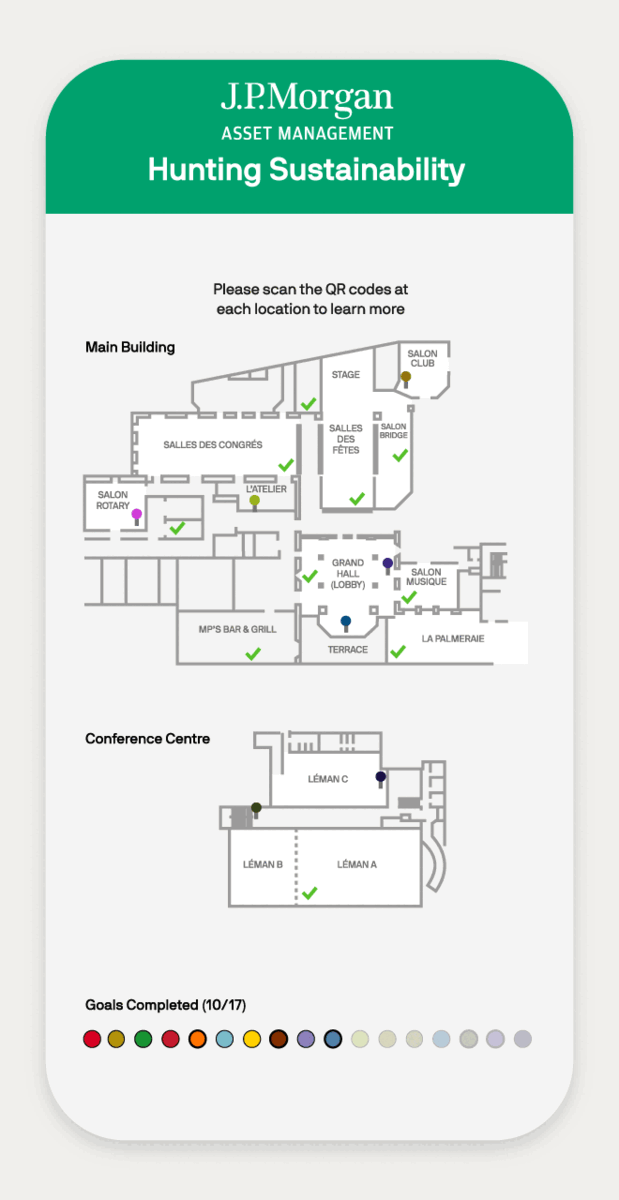 Each QR code is shown on a map of the site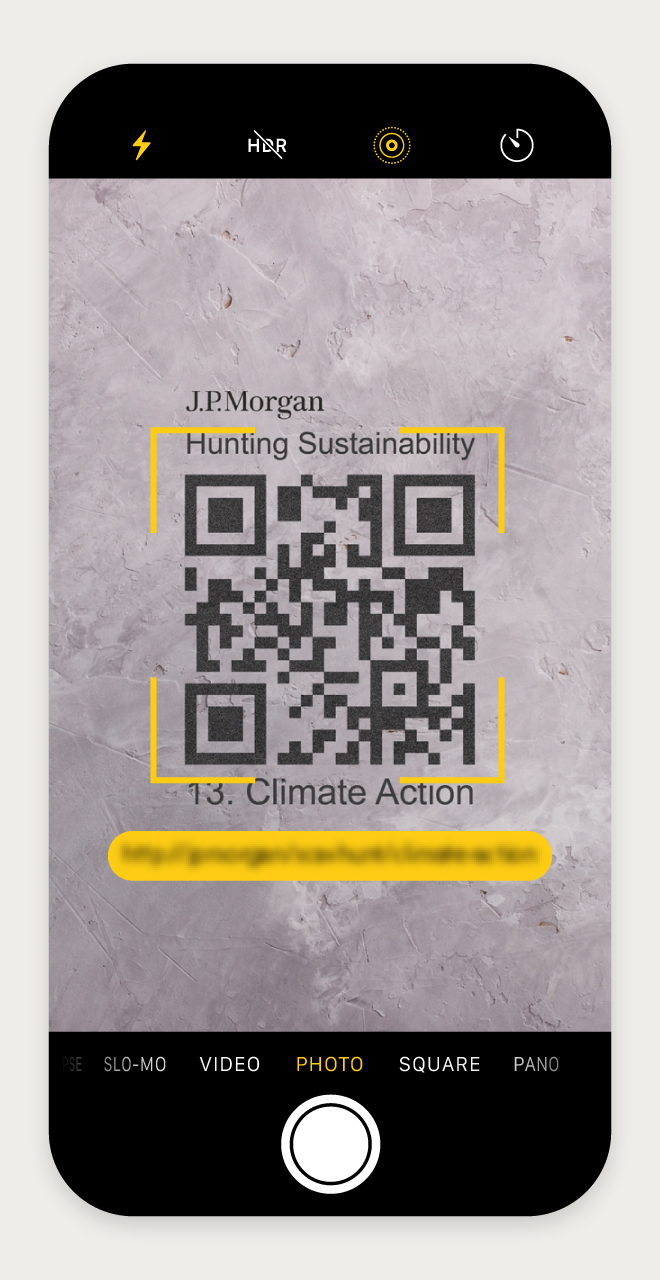 The user scans each QR with their phone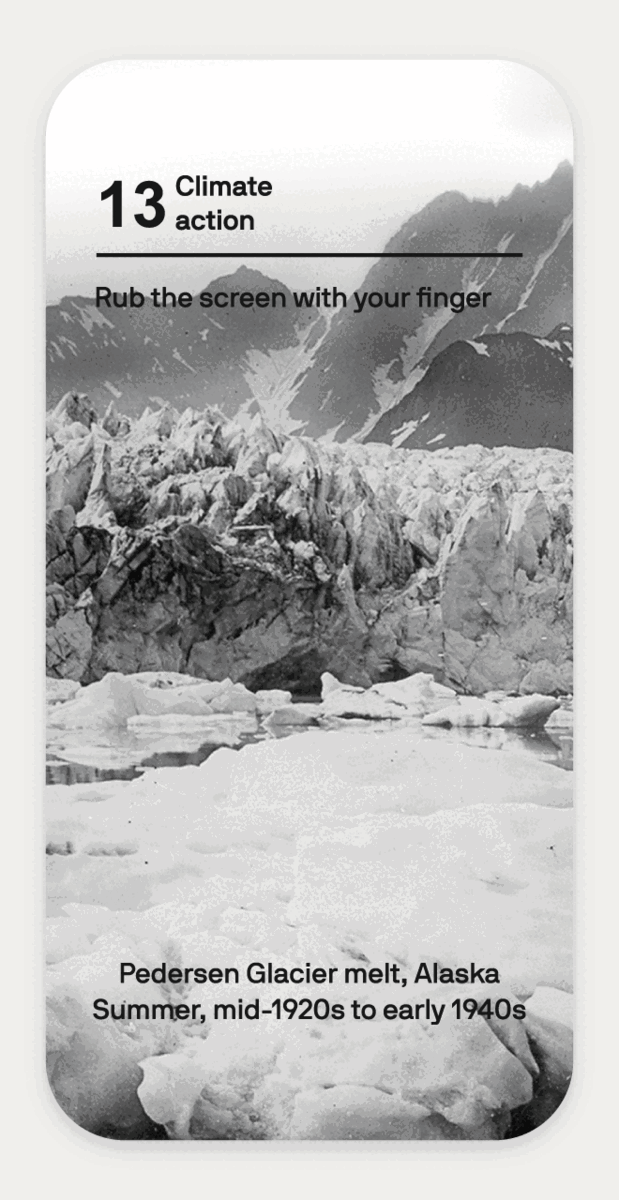 This QR educated delegates on climate change
Flexible, configurable and powerful
API
QR Scavenger Hunt's API means quick and secure integration with your organisation's systems.
Leaderboards
Giving colleagues the chance to go head-to-head with each other (and the boss) and displaying the results for all to see is quite the driver.
Data and Reporting
With QR Scavenger Hunt we can report on individual's performance as well as look at the bigger picture such as demographic profiling and engagement metrics.
Virtual Event Platforms
QR Scavenger Hunt works on and with all major Virtual event Platforms so if you're event is virtual, don't let that stop you.
Conferences
Get your delegates involved, promote networking, make pledges, ask questions, educate and inform. QR Scavenger Hunt is the perfect platform to build your next conference on.
Staff Training
Train staff through positive experiences, team exercises, and quizzes. Add incentives and an element of competition with games and leaderboards.
Team Building
Create shared experiences, group problem-solving and collaborative tasks. With QR Scavenger Hunt, your teams can bond personally or virtually. Scalable and fit for any environment and any organisation.
Brands
Build brand affiliation through interactive game experiences with competition mechanics to win prizes. Use as a platform to generate sharable UGC at your next activation.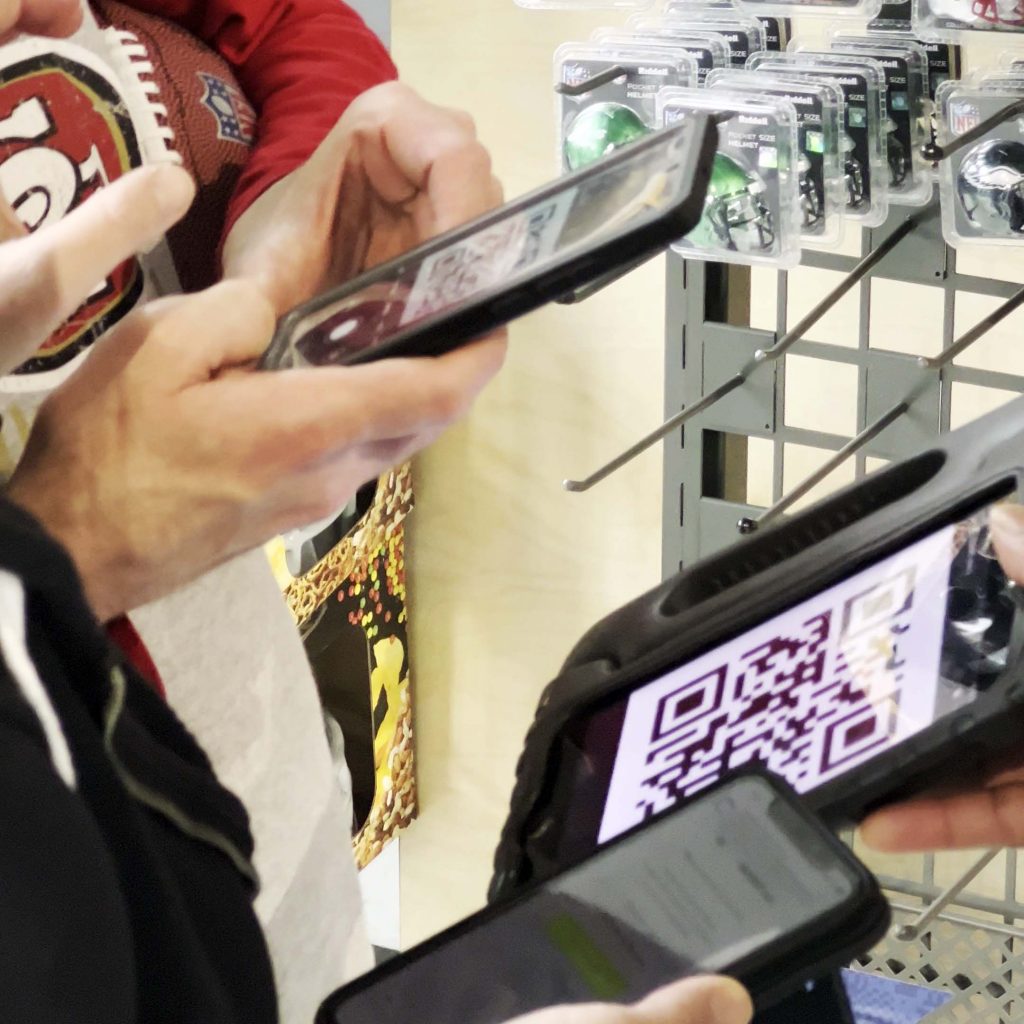 Are you an events organiser at a college? Scavenger Hunts are regularly associated with higher education, usually used to orient new students to their campus and their new university's landmarks and traditions.
QR Scavenger Hunt allows all the fun and discovery of a conventional hunt but enables you to blend the physical with the digital. Enrolments, Free Swag, Clubs, Orientation, Education and building new friendships through hook-ups, activities and much more can all be easily configured on one mobile-optimised platform. Infinitely scalable and with data and reporting that a traditional 'Scav Hunt' isn't capable of – QR Scavenger Hunt is next-generation in more ways than one.