Add a spectacular visual centerpiece at your next event that draws attention and makes the attendees a part of the final artwork. Nothing brings people together like a photo mosaic wall, whatever type of event it may be; internal conferences, sporting events, trade show exhibitions, influencer parties, charity fundraisers, and more.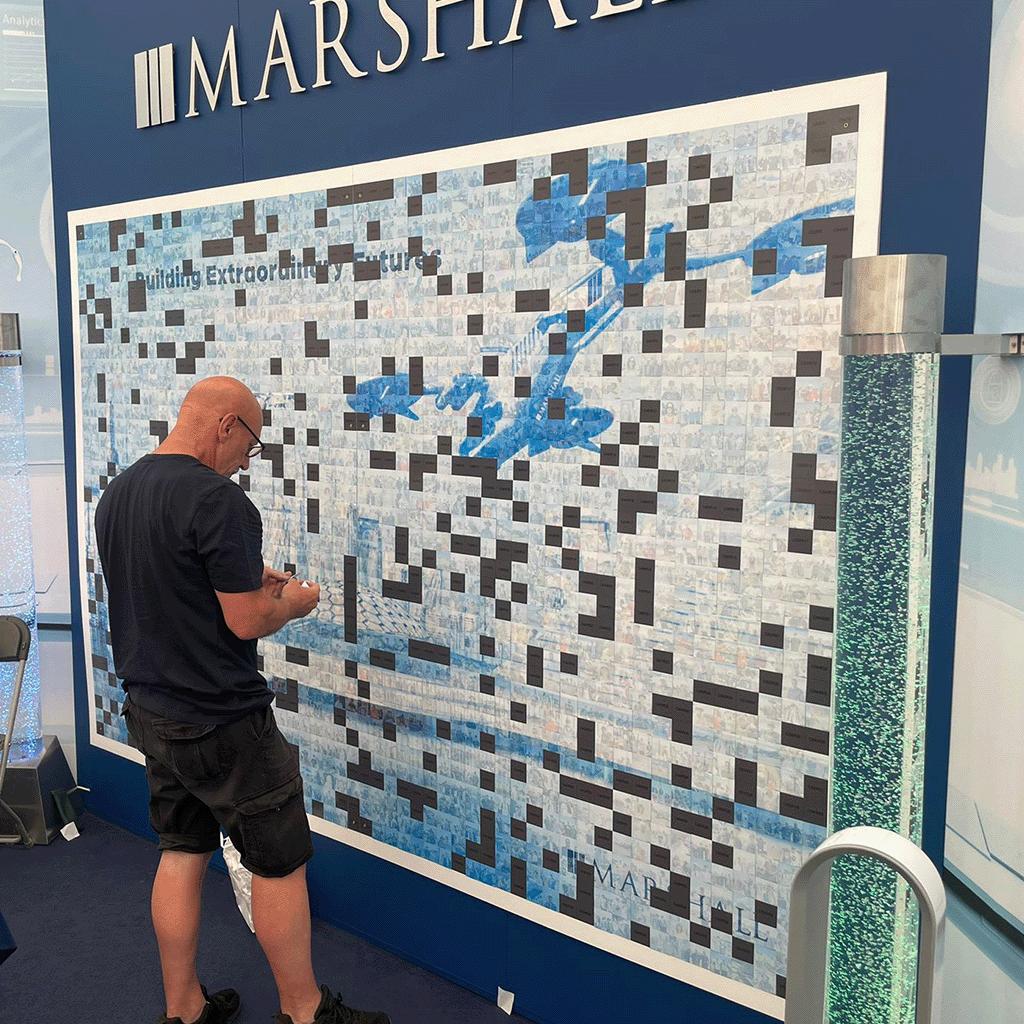 What is a Photo Mosaic Wall?
A mosaic wall combines individual tiled photos carefully placed on an artboard to create one large image. Similarly to a jigsaw, each tile plays an important part in building the final artwork, whether that's a logo, photograph, graphic, or message.
How does it work?
1. Capture your guests photos
There are several ways to populate a photo mosaic wall. Depending on the size of the mosaic you want and the type of event, we can advise the best way to ensure that the mosaic fills gradually throughout the event and that you end up with a beautifully finished mosaic that guests can admire. We have simple yet incredibly interactive ways for your guests to get their photos captured for the mosaic wall. The images can also be fully branded with logos, filters, and special effects, allowing even the shyest guests to become part of the mosaic.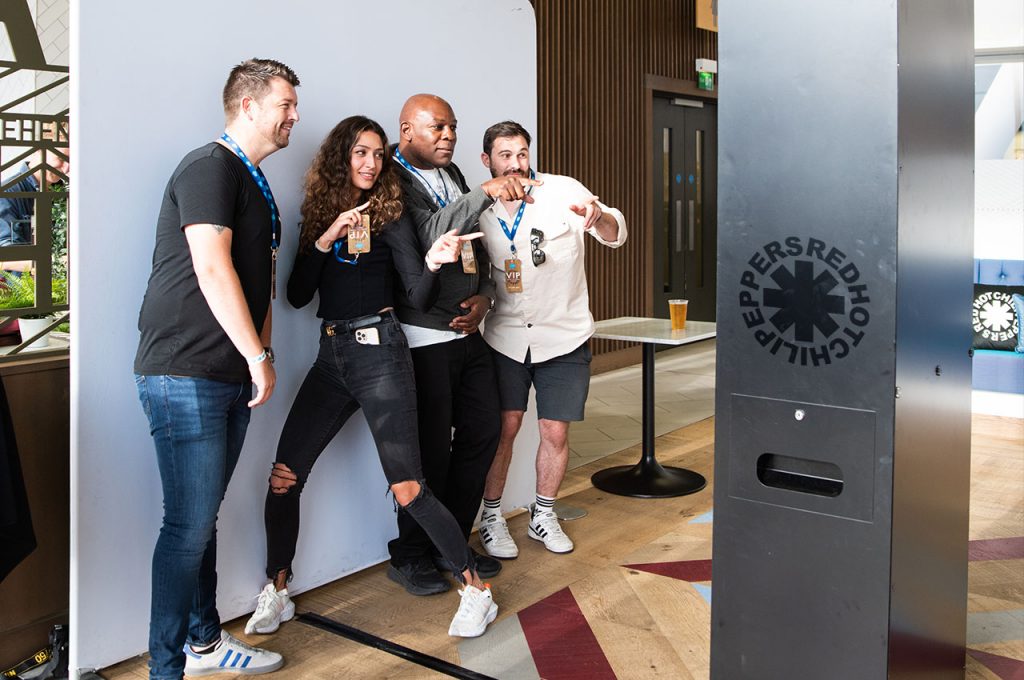 Photo Booth
To create a seamless experience with multiple interactive points, adding a photo booth to your event is an excellent option. We have many photo booth options, from open-air, enclosed, and even selfie mirrors; we can even build you a booth from scratch.
Virtual Photo Booth+
If you have guests attending virtually or want to start building the mosaic before the event, then we can offer an online version of a photo booth. This is our powerful Virtual Photo Booth+. It's a photo capture platform that is intuitive, secure, and flexible—allowing guests to take a photo using their own device anywhere in the world.
Event Photographer
We have a team of friendly event staff; all are professional photographers who can capture smiles at your event. The cameras can be linked directly to the mosaic, so the image tiles are printed in real time. These roaming photographers can take candid shots of guests or posed headshots, you specify what kind of photos you want to build the mosaic, and our team can do the rest.
Social Media
Social media is a powerful and popular tool. We can set the mosaic to build using photos uploaded with a particular hashtag. You can moderate these images before they are submitted to avoid any nasty surprises when you look closely at the Photo Mosaic Wall.
2. Print your Guests Photos (tiles)
You can pick one experience above or all of them! It all depends on how many interactive touchpoints you want at your event.
When the photographs have been taken, they automatically sync to our clever software that carefully positions and populates them individually into the final mosaic image. The tiles are printed using the highest quality ink and premium paper; then, our on-site team members carefully place each tile onto the mosaic artboard.
3. Build your Mosaic
You can choose the final image you want your guests to get involved with creating. Why not add your company logo, product, or celebrity ambassador to the mosaic software? You can start with a blank background, black and white, or a faded version of the final artwork; this intrigues your audience as they figure out the final image. The completed Photo Mosaic Wall will be bright and colourful and will stand out at your event. And the bigger the Photo Mosaic Wall, the bigger the impact.
Guests enjoy watching the mosaic image form, finding themselves and the tile that helped build the final artwork. Photo Mosaic Wall creates endless post-event opportunities, whether for a company's Christmas cards, office wall art, printed on items or brand merchandise, sent digitally in communications, posted on social media, and much more.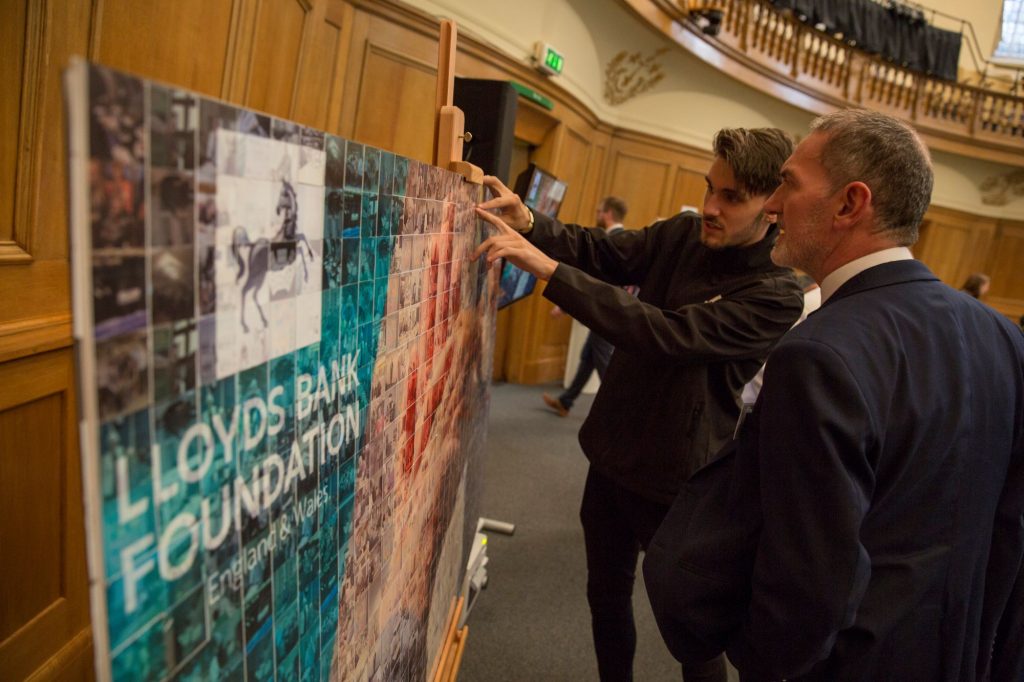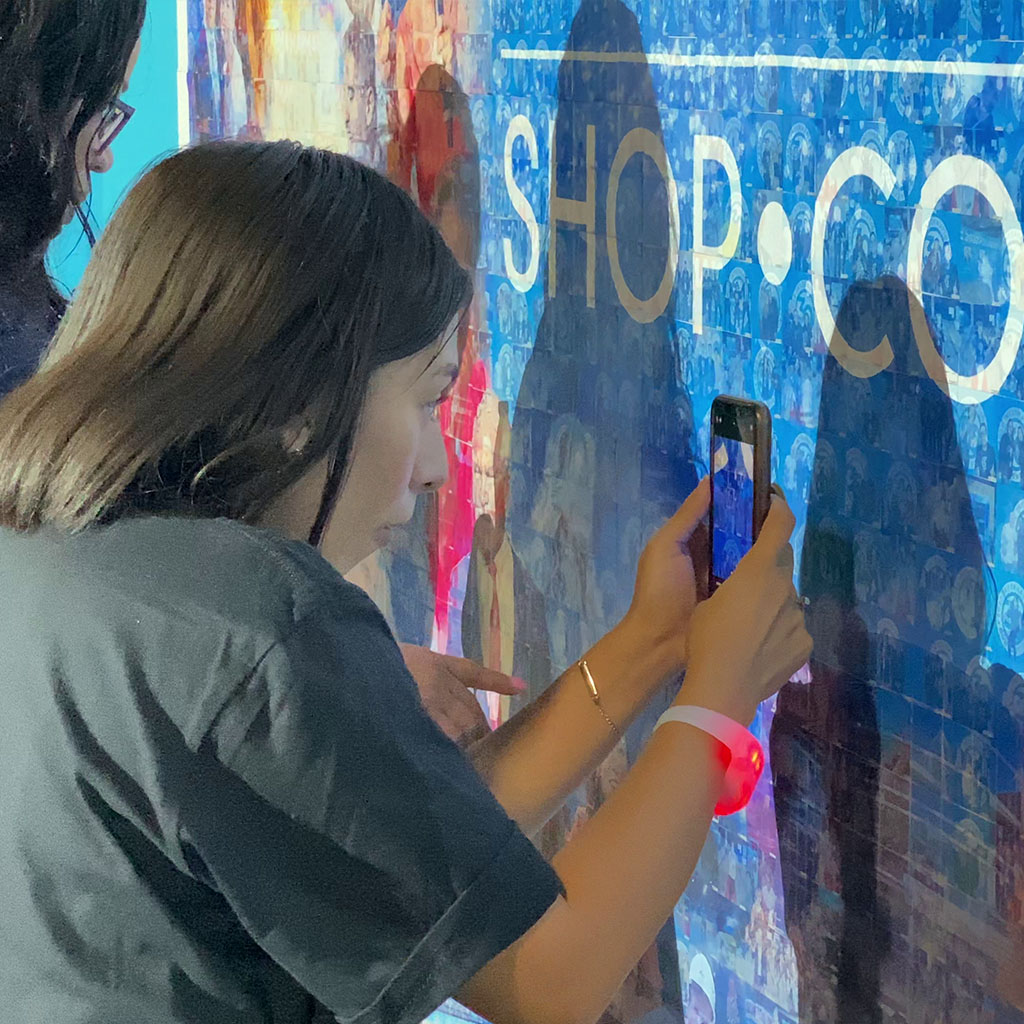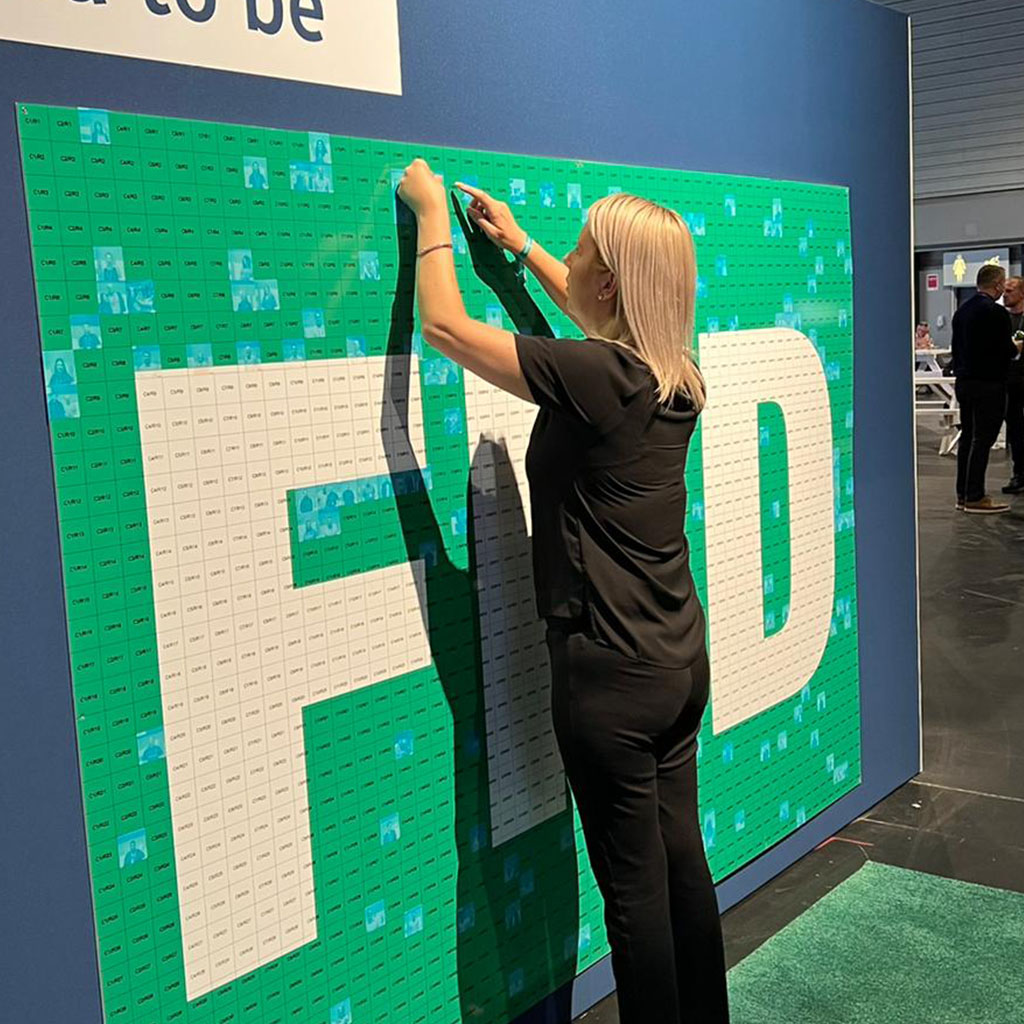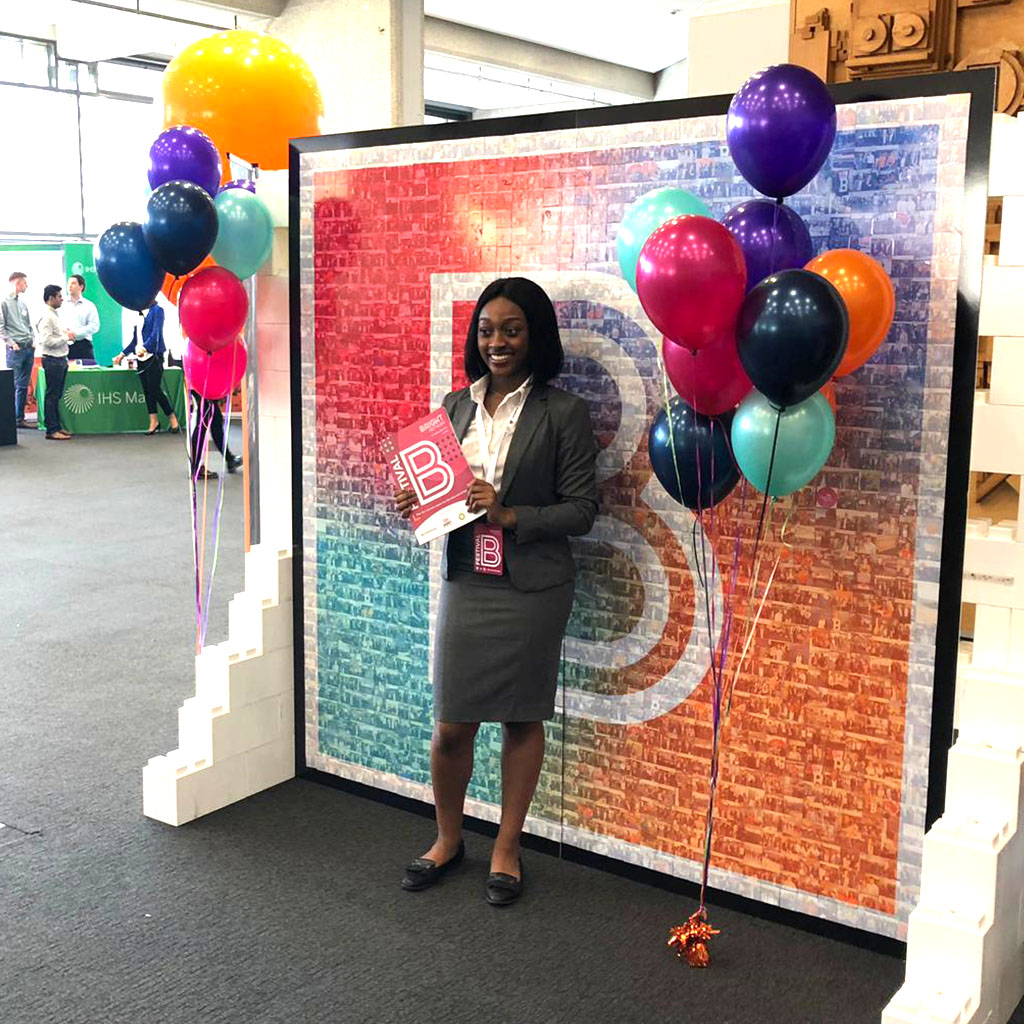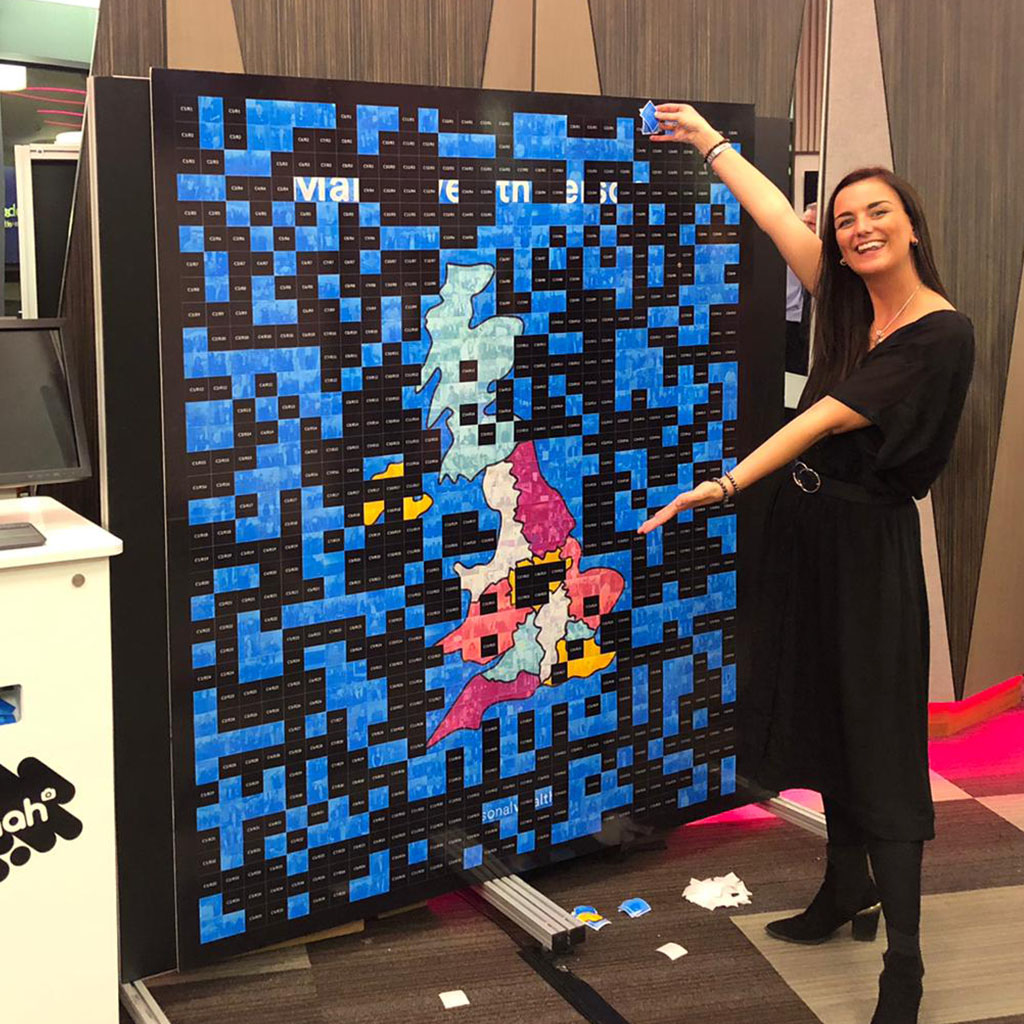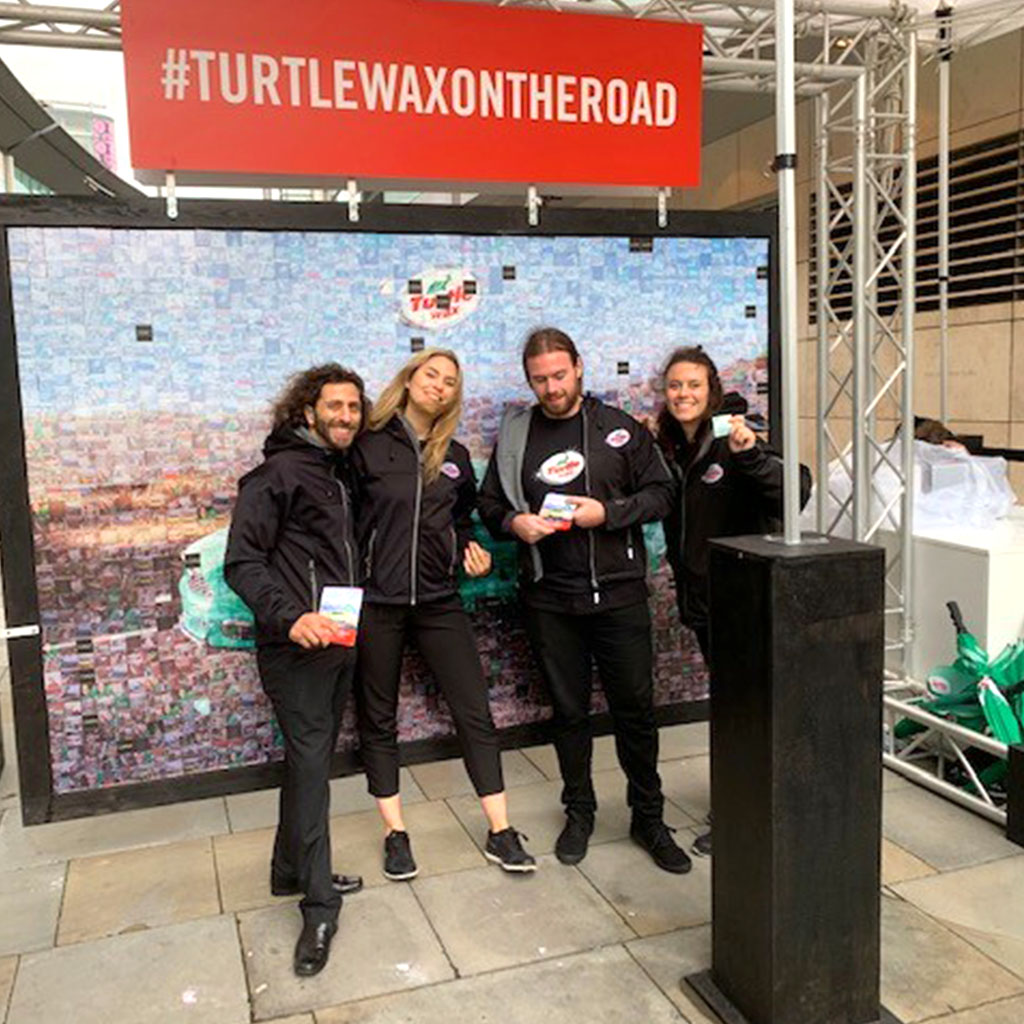 Want a Digital Mosaic?
Our Photo Mosaic Walls can be displayed digitally on a screen at your event: from tradeshow to conferences – whatever your event may be! A Digital Mosaic can create a stand-out feature at your event with added flexibility and movement. It can build in real-time and work across any device, screen, or projector. Chat to the team to find out more about our Digital Mosaic.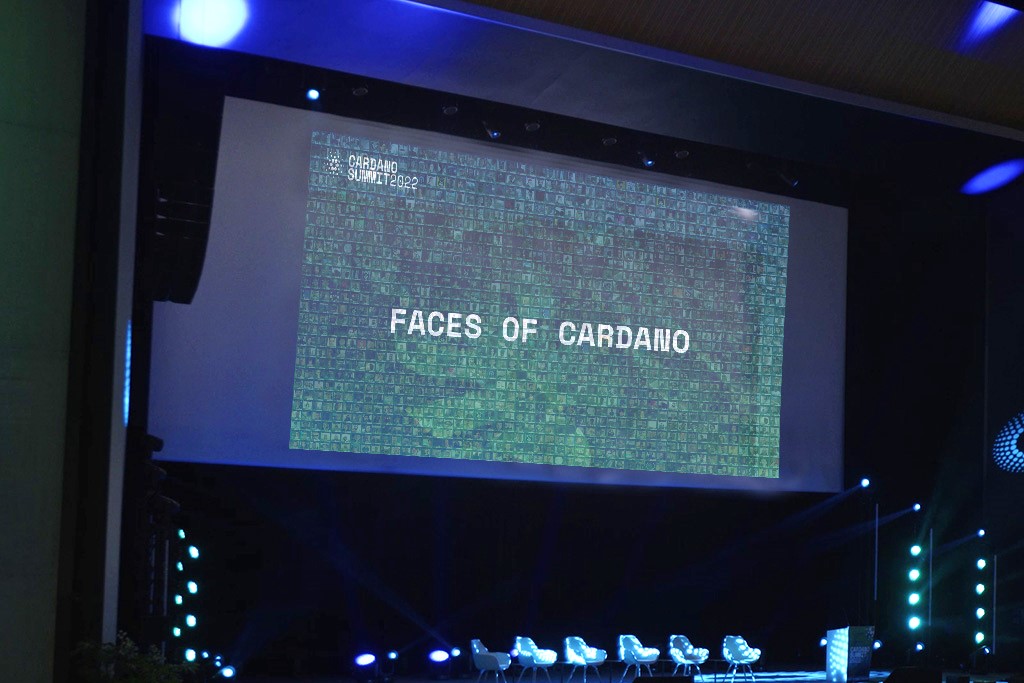 A Photo Mosaic Wall is a spectacular visual centerpiece that brings people together at events, conferences, influencer parties, charity fundraisers, and more.
Interested in our Photo Mosaic Wall for your next event? Get in touch today!