The last few years haven't been easy, but like all good event planners, we have adapted to the change in environment. With uncertainty around events, it has forced a shift from in-person events to virtual events, which has introduced various new technologies into the industry. These technologies, ideas, and changes have all contributed to the evolution of events, and they will continue to improve. With that in mind, here are some of the key trends we expect to see in 2022.
Here's what the next 12 months will look like…
Sustainability
Technology
Mindfulness
Personalisation
Remote attendance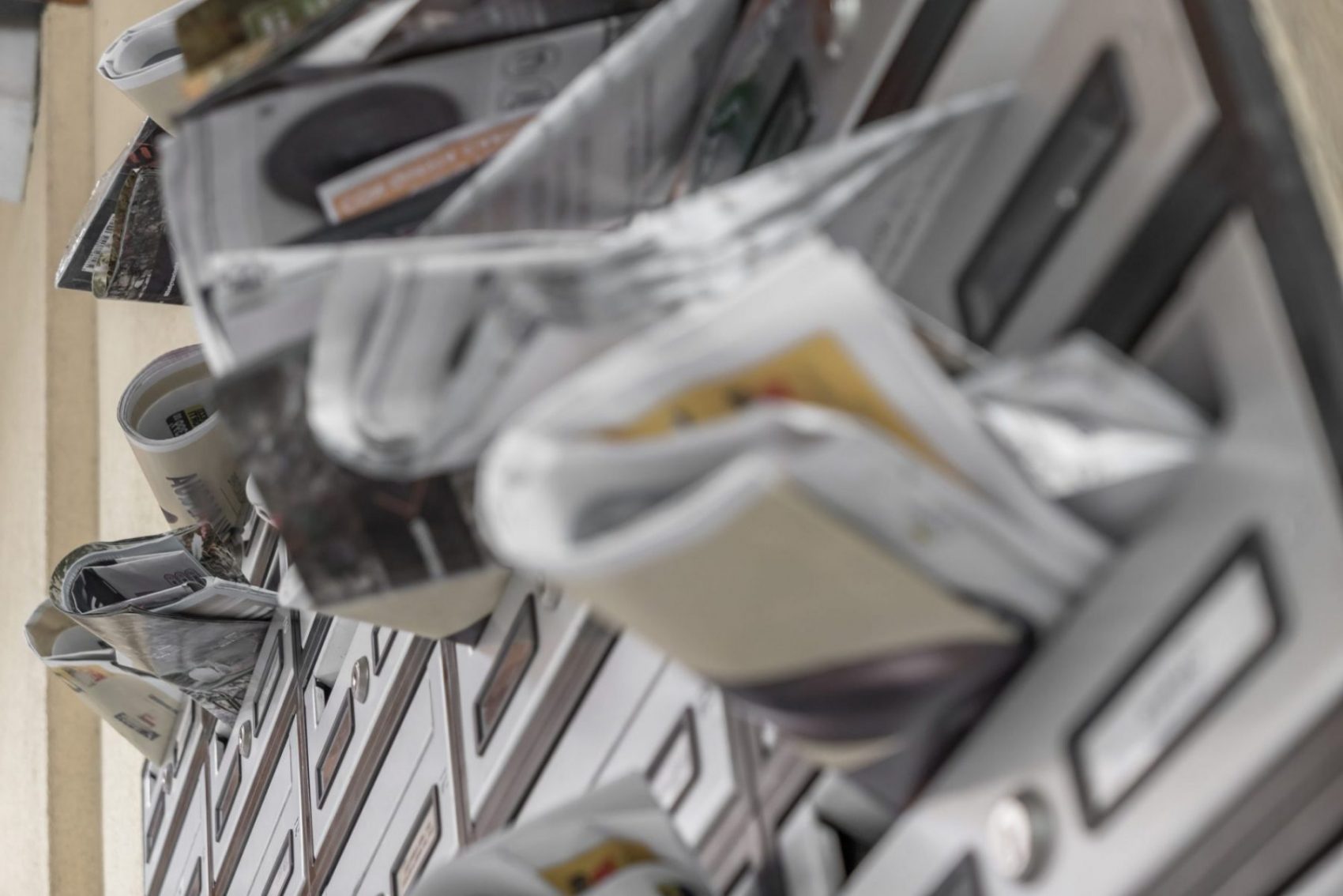 Printed marketing materials.
One of the hottest trends, quite literally, is climate change. For the past decade, this has been a key topic, but as concerns are rising, the event industry has been put in the spotlight as a key contributor.
"According to MeetGreen's statistics, the average three-day, 1,000-person national conference generates about 530 metric tonnes of CO2 emissions, the equivalent of 1,233 barrels of oil consumed. Of those, 70 percent is likely to come from air travel. Waste is the other big issue. A typical national conference attendee produces more than 1.89 kg of waste a day, the bulk of which ends up in landfills. Anyone who has ever attended a conference or exhibition can see where the waste comes from: massive oversupplies of food, reams of printed material, goodie bags full of marketing materials, show floors built from scratch, etc."
"A typical national conference attendee produces more than 1.89 kg of waste a day."
As a result, sustainable events will be the main focus.
It has been highlighted that the event industry contributes significantly to the world's pollution in many forms, so companies that ceased to reduce their environmental impact will find that their audiences will move elsewhere to seek more conscious brands, which could be to a competitor. The public as a whole expects the events industry to minimise its impact and there are many ways this can be achieved.
Choosing a venue that already considers sustainability can help you reduce your event impact, do your research, and find a venue that has appropriate measures in place to eliminate waste streams. Many venues may already consider things like recycling stations, filtered water dispensers, smart room temperature controls, eco-friendly facilitates, and more. Traveling is also a big contributor so choosing a venue that has good links to public transport and offers electric charging points for hybrid cars can also make a huge difference. Furthermore, organising more localised events or even moving entirely to virtual events can help reduce fuel emissions from your attendees.
Food waste has a major impact too, opting for menu choices with minimal packaging, ideally supplied in biodegradable or recyclable containers. Even choosing smaller plate sizes can prevent guests from having more food that they don't end up consuming. Using locally sourced, organic foods and sustainably sourced seafood or consider offering a plant-based or purely vegetarian menu to help reduce CO2 emissions derived from meat. If this isn't an option and you have a smaller audience, try to obtain guests' special dietary requirements in advance to percent food waste.
In terms of event marketing materials, there's a lot of waste that can be prevented. An obvious solution is to go paperless. Having an online registration form allows guests to show passes on their phones rather than having to print tickets. If your event is similar to a tradeshow encourage exhibitors to create online content that is downloadable rather than printed leaflets or brochures. If you want to have swag items or branded items consider sustainable products, such as personalised stainless water bottles or travel mugs made from recycled materials, that can be used again and again.
Many events already have these points in place, but this can be a helpful reminder or even spark other ideas in ways to become more sustainable. We only have one planet so everyone, whichever industry you may be in, needs to contribute. But remember, your event is a direct representation of your brand as a whole. Make sure it aligns with your core values.
VR technology being used at an event.
Recently, words like Web 3.0, blockchain, NFT, and crypto have been thrown around, with many of us not really understanding what this means. Technology is advancing so quickly that it's hard to keep up.
Web 3.0 has created a huge change and will be affecting the events industry. The centralisation of the internet, together with the advancement of technology, AI, and machine learning have paved the way to the next generation of the internet, the Web 3.0.
So, what is Web 3.0:
Edge computing – servers are deployed closer to you, giving you faster, safer more reliable, and efficient for you.
Decentralised data networks – allowing there to be more control over data, giving up privacy or reliance on third-party middlemen.
Artificial intelligence (AI) – simply put, is a form of machine learning.
Web 3.0 is a way of making events more interactive and user-friendly. It offers a variety of benefits to the event industry, from better marketing to improved client-event relationships. The faster and easier access to information through Web 3.0, gives event planners greater improvements in what they can offer attendees.
Not only is Web 3.0 a key trend, but the use of augmented and virtual reality technologies. This is a forecasted trend that has failed to make an impact in previous years.
But again it has been suggested as one to watch for 2022.
AR and VR are being more popularly used and are becoming more affordable and with expected growth of over 25% in the next 2 years; this could be the year it explodes. With so many potential uses in events, if you want to be an industry leader it might be best to start exploring this technology now.
Virtual reality is a simulated experience that can be similar to or completely different from the real world. Hello, metaverse ?
Ben Francis, CEO & Founder, Gymshark Instagram post.
VR can help to engage audience attendees and enhance their experience, eg transport audience to another world and can be useful for virtual tours and games. Let your imagination run wild and see where you might take your audience with virtual reality.
AR technology, on the other hand, is an interactive experience of a real-world environment where objects that reside in the real world are enhanced by computer-generated perceptual information often across multiple sensory modalities, such as visual, audio, and so on. In the event industry, the use of AR can be for interactive product demonstrations, create interactive venue maps, provide entertainment and opportunities for engagement. Here at Noonah, we have used AR to create interactive experiences with other people.
For brand events, imagine fan experiences with; brand ambassadors, celebrities, influencers, athletes, that can't be at an event in person, but using the right technology we can create an experience where audiences can interact with these public figures.
These new technologies have improved the ways in which events work. The internet alone has paved the way for the vent industry to reach new heights. Web 1.0 focused on text-based communications, Web 2.0 advanced to live video streaming and social media platforms. But with Web 3.0, has increased levels of engagement and interaction to a new level within the events industry. Paired with AR and VR being leveraged to give attendees an immersive experience.
Technology has started merging reality and the virtual world, similarly to the introduction to hybrid events; but is this taking it a step too far? For now, technology can be used to modernise events and engage audiences.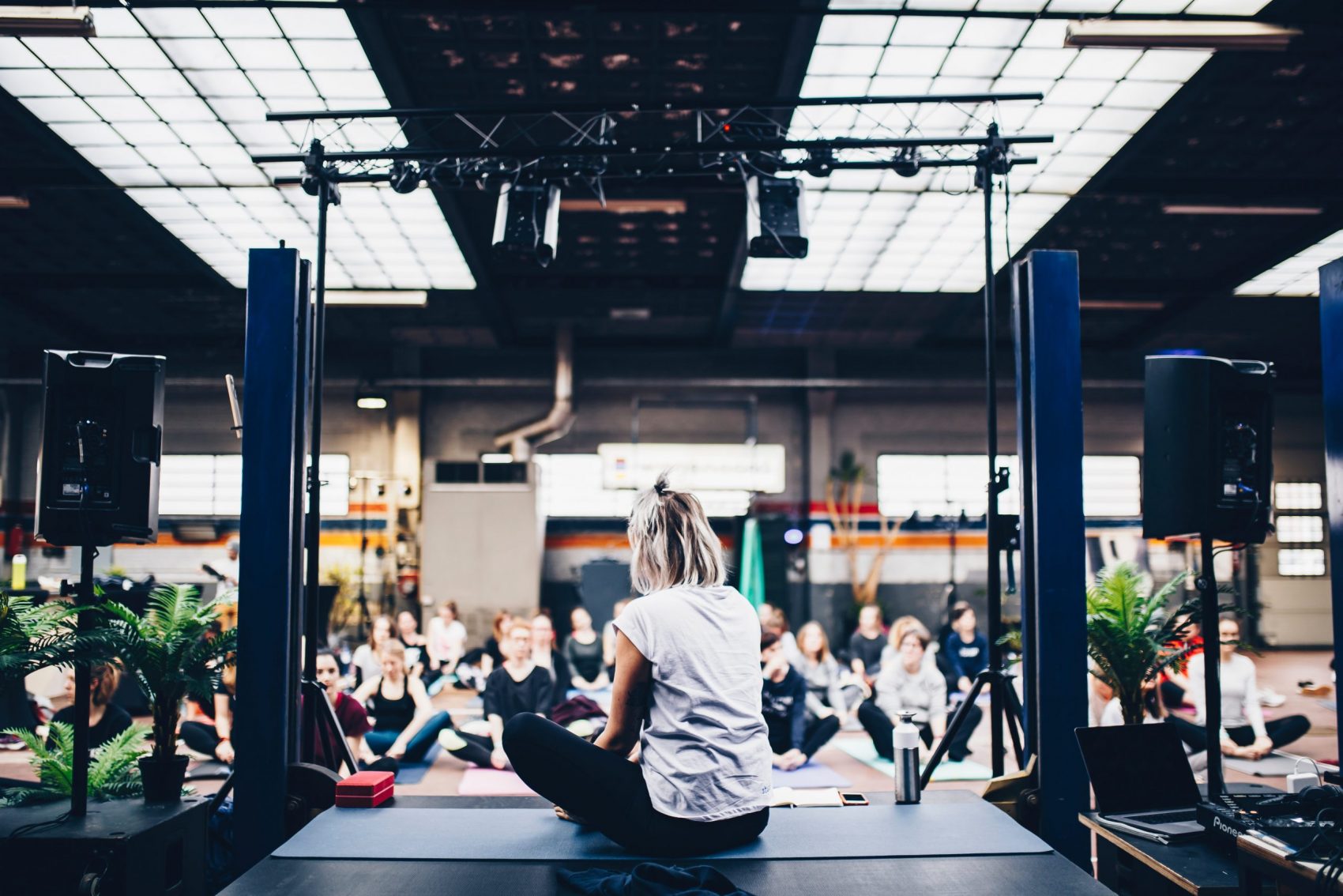 Yoga session at an event.
Taking responsibility for our mental health has been heightened by the pandemic. With companies working with their employees to create a more balanced lifestyle; workers are choosing more flexible lifestyles, where long hours and putting work over personal life is becoming increasingly unpopular. There has also been a focus from some organisations implementing wellbeing approaches in their internal structures. But what has this got to do with events? The idea of creating busy back-to-back event schedules, workshops, webinars is outdated. Over the coming year, the events industry will be incorporating a mindfulness approach whether that's in the form of activities, mediation workshops, tech-free zones, or receiving wellbeing items such as journals and tools. This links to businesses introducing more internal events especially for those who work remotely, having events such as new starters, team building, where it brings together a workforce who might otherwise feel invisible due to the modern ways of working. Pairing virtual events with branded gift boxes is sure to boost morale and productivity within a team.
Mental health and employee wellness will continue to be much more widely acknowledged, and it could make all the difference at your next event.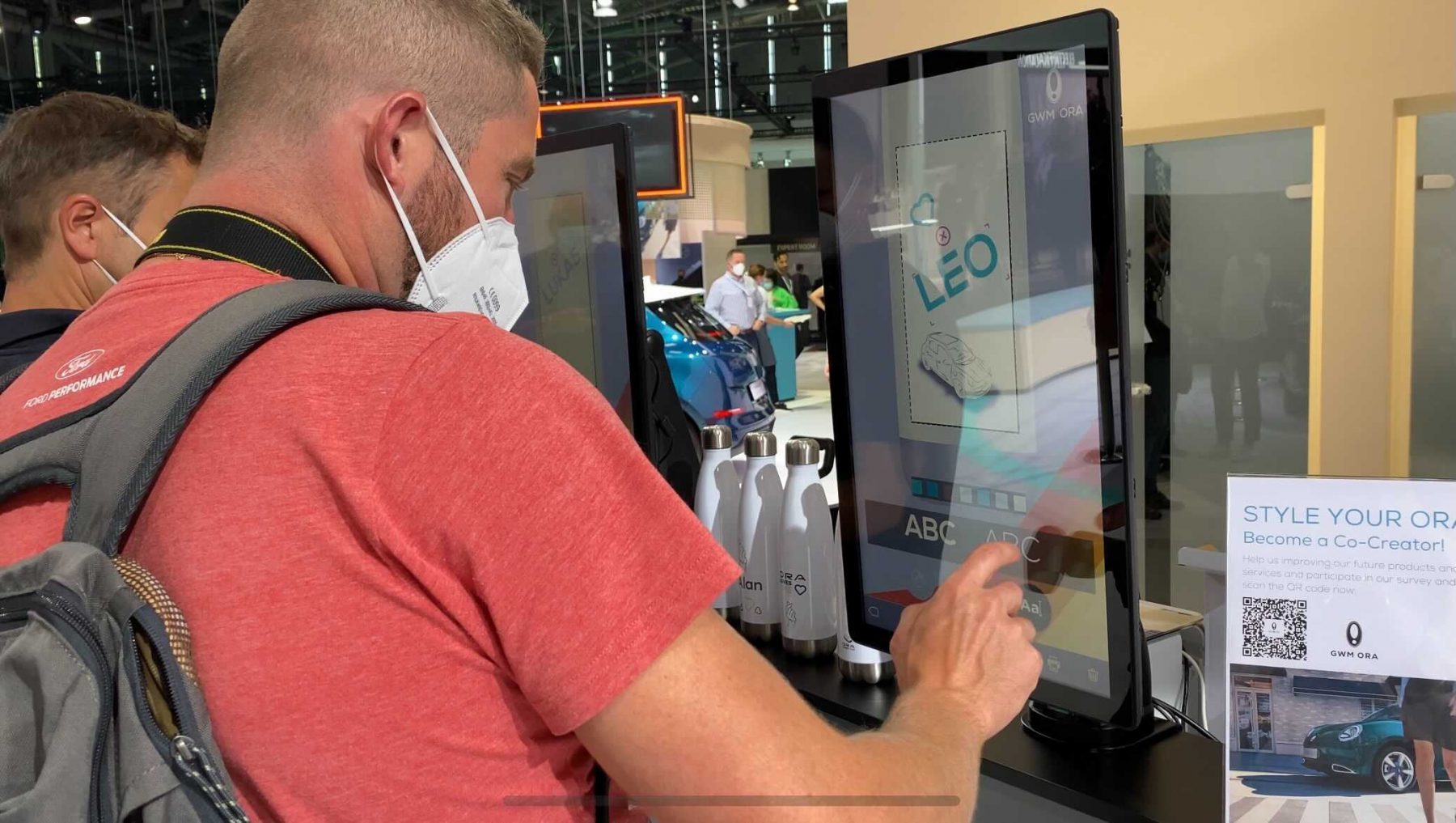 Attendee using Noonah's personalisation technology in Germany.
Advances in technology mean audiences are expecting more levels of personalisation whether through the event marketing or the event itself. There are growing opportunities to use technology to create unique event schedules for each attendee or even provide a personalised map of the venue. Linking to sustainability, the use of personalised items can be great for creating gifts that won't go to waste. For example, a reusable personalised travel mug; reduces the need to have throw-away coffee cups, having the item branded will subconsciously keep the event or brand at the forefront of the attendees' minds even after the event has passed, and lastly if it's personal to the attendee, they can have a much deeper and emotional connection. At the end of the day you want your event to create a lasting impression with your audience, and this factor is definitely one that can do that.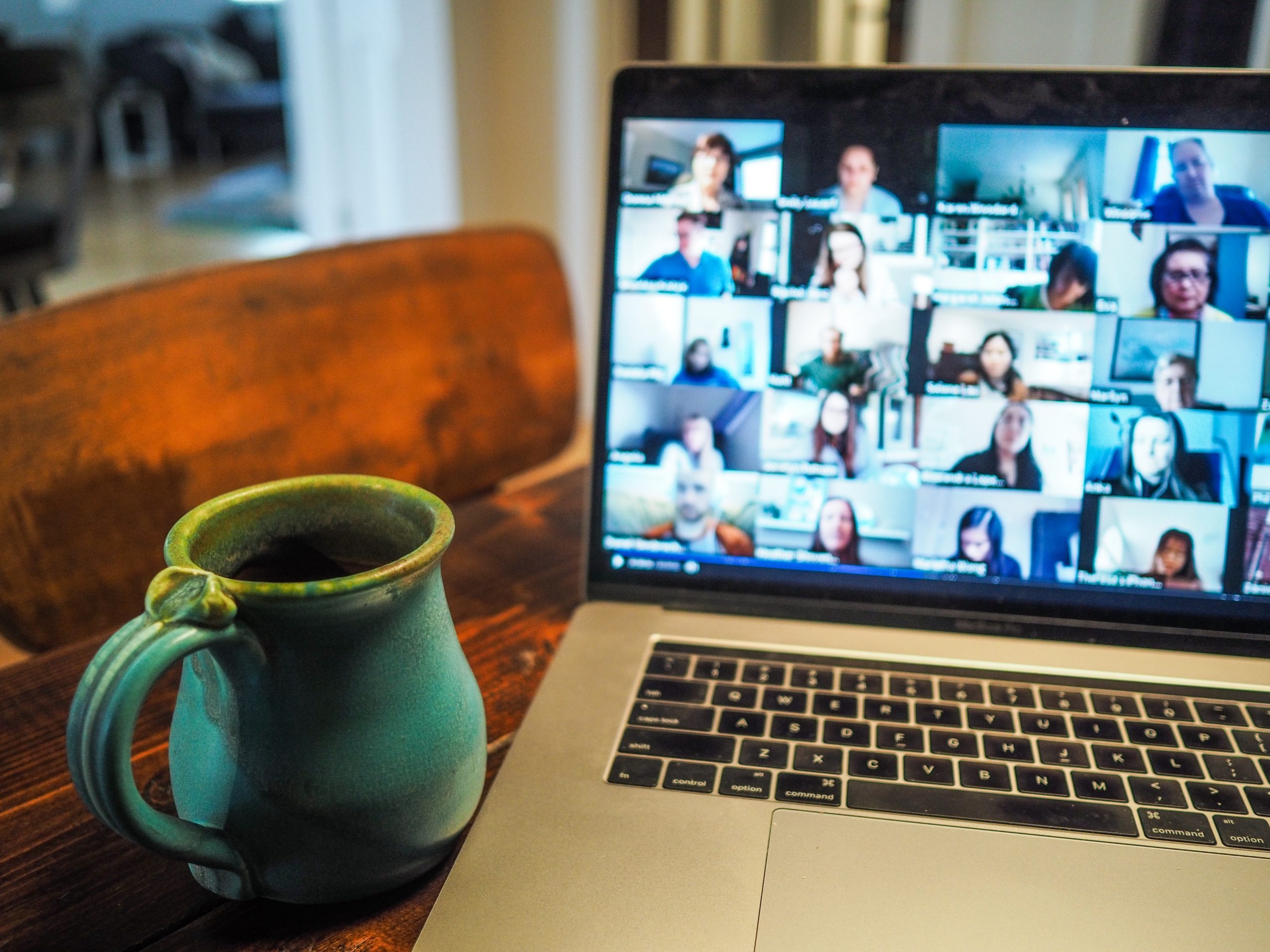 Person attending a virtual event.
Working from home is now the norm, the same can be said for virtual events. There are so many advantages of virtual events, that they will continue to grow this year.
This year we will see many smaller and more frequent events, allowing for regular touchpoints with customers or colleagues. We're also expecting to see many virtual events technologies evolve to respond to the heightened demands of the industry in 2022, creating better and more meaningful experiences online. Noonah, we are constantly looking at ways to improve event engagements for our clients across virtual and in-person, so we will continue introducing innovative new technologies this year.
If 2020/21 has taught us anything, is that having a backup plan is super important. Last year was a rollercoaster of changing restrictions. So, one thing we've learned as organisers is that things can change so quickly. Whilst the uncertainty has been stressful, we believe it has molded us into better planners. With all fingers crossed, we hope that the pandemic is coming to an end and that we won't be affected by any more immediate changes, but it has shown us that anything can happen so it's better to have plans in place for when things ultimately don't go to plan.