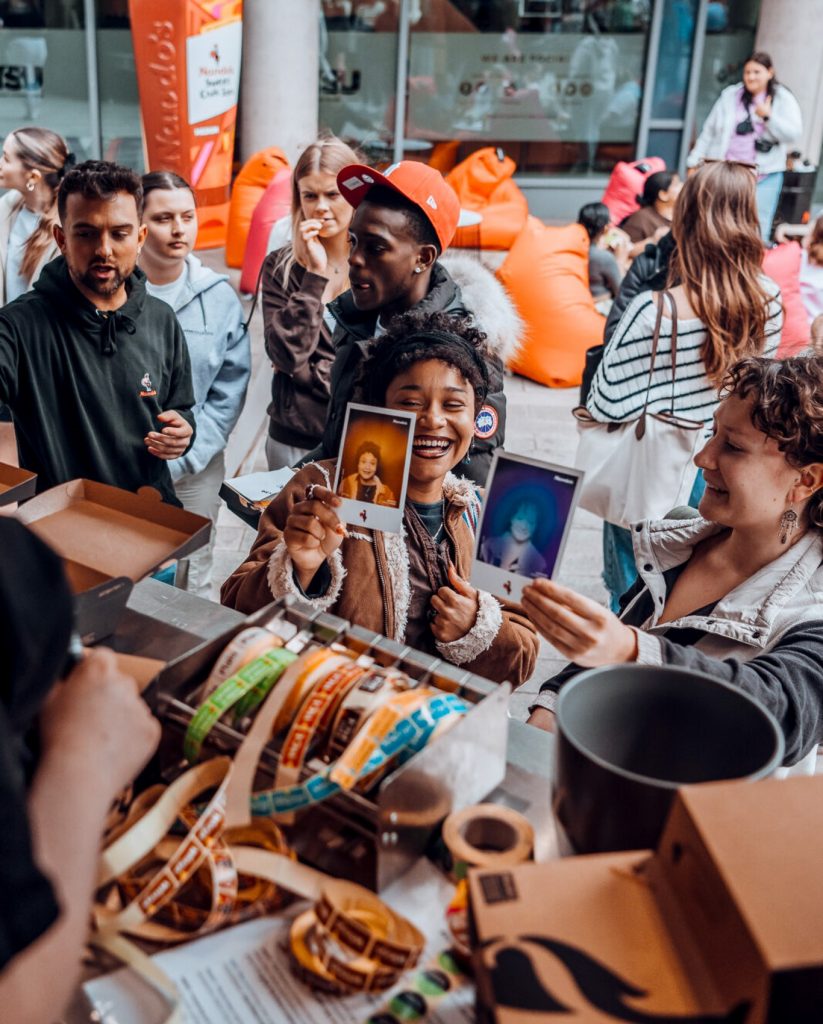 Together with student marketing agency, Raptor, we helped Nando's connect with their primary market, Gen Zs.
A generation focused on good mental health, the campaign encourages students to take a break, check their energy and refuel amidst the stressful exam season.
Connecting Nando's with students' well-being through #PlaceYourAura photo booths and their new 'mood' menu.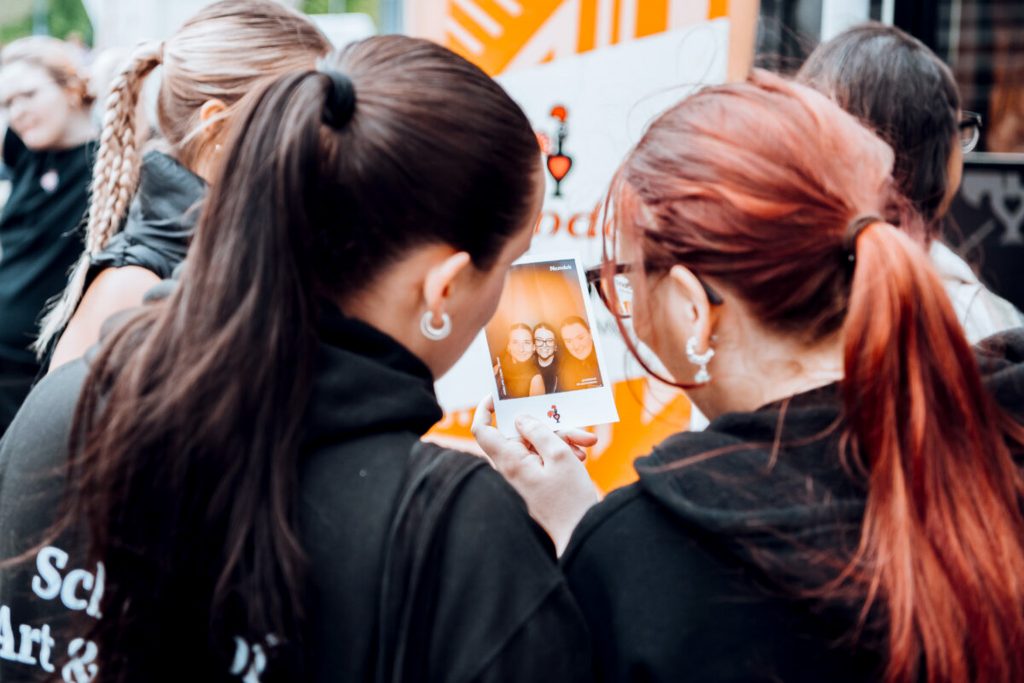 By creatively using auras, we provided students with a unique and personalised brand experience.
The '#PlaceYourAura' campaign asks students to take photos to determine their current emotional state and their "mood," and, in return, were paired with their very own "aura order" from Nando's extensive menu.
The Nando's #PlaceYourAura pop-up Photo Booths included a series of thought-provoking questions displayed on-screen and having their photos taken, students were guided toward discovering their unique aura, which was then revealed through a vividly coloured filter. Each aura corresponded to a personalised Nando's menu item, tailored to match their mood perfectly.
Following this aura-alignment experience, students were gifted a tangible memory—an instant polaroid photo showcasing themselves immersed in the vibrant hues that best encapsulated their aura. But the adventure didn't end there. Afterwards, students tuck into the Nando's food truck to claim their specially curated (free) mood meal.
And for those not immediately hungry after their photo experience, the printed polaroid served as a golden ticket, granting access to a free Quarter of Chicken or a delectable side dish at their local Nando's restaurant within 48 hours of the event.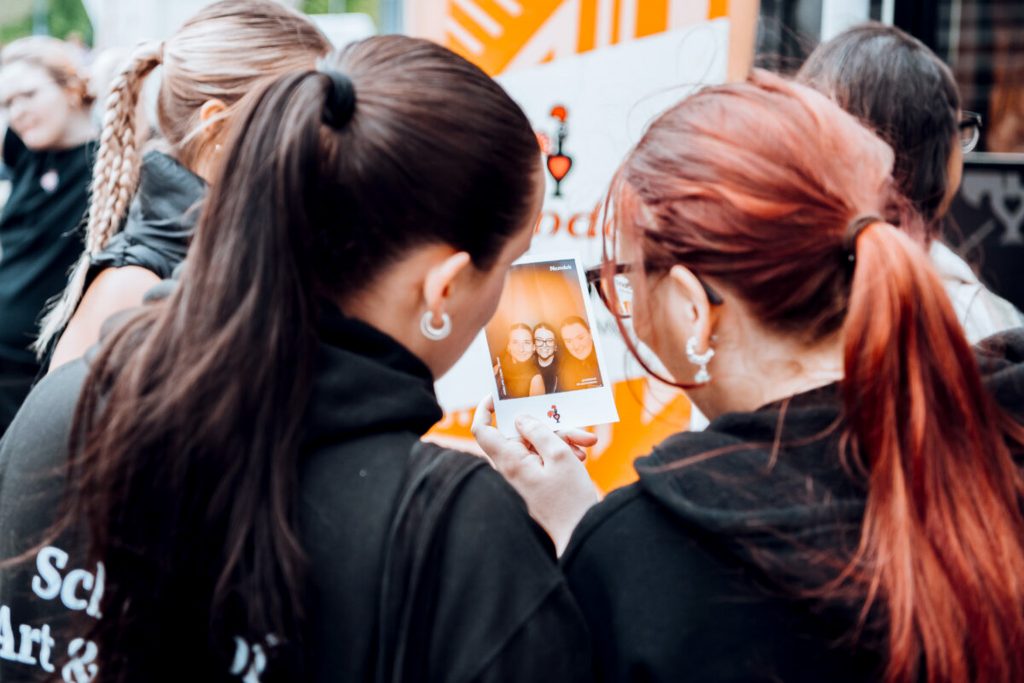 A staggering total of 1,725 photos were captured, and countless servings of Nando's.
The campaign recognised that only some students could attend the live event, so we cast a wider digital net using our virtual tech. Through the Nando's Yard Website, individuals nationwide could participate in the aura revelation. Our Virtual Photo Booth replicated the in-person experience, enabling users to snap a photo, apply the aura filter, and receive personalised Nando's menu recommendations that resonated with their mood.
The in-person and virtual Photo Booths collected participants' email addresses, ensuring they could receive their aura-infused photos digitally and share their vibrant experiences across social media platforms. To sweeten the deal, the campaign offered a tempting incentive—a chance to win a £100 Nando's gift card to anyone who shared their photo on Twitter with the hashtag #PlaceYourAura.
The results were nothing short of spectacular. The brand's aura-inspired experience garnered tremendous attention, with queues forming throughout the day (even in the rain!). A staggering total of 1,725 photos were captured, and countless servings of Nando's delectable offerings were savoured by enthusiastic students.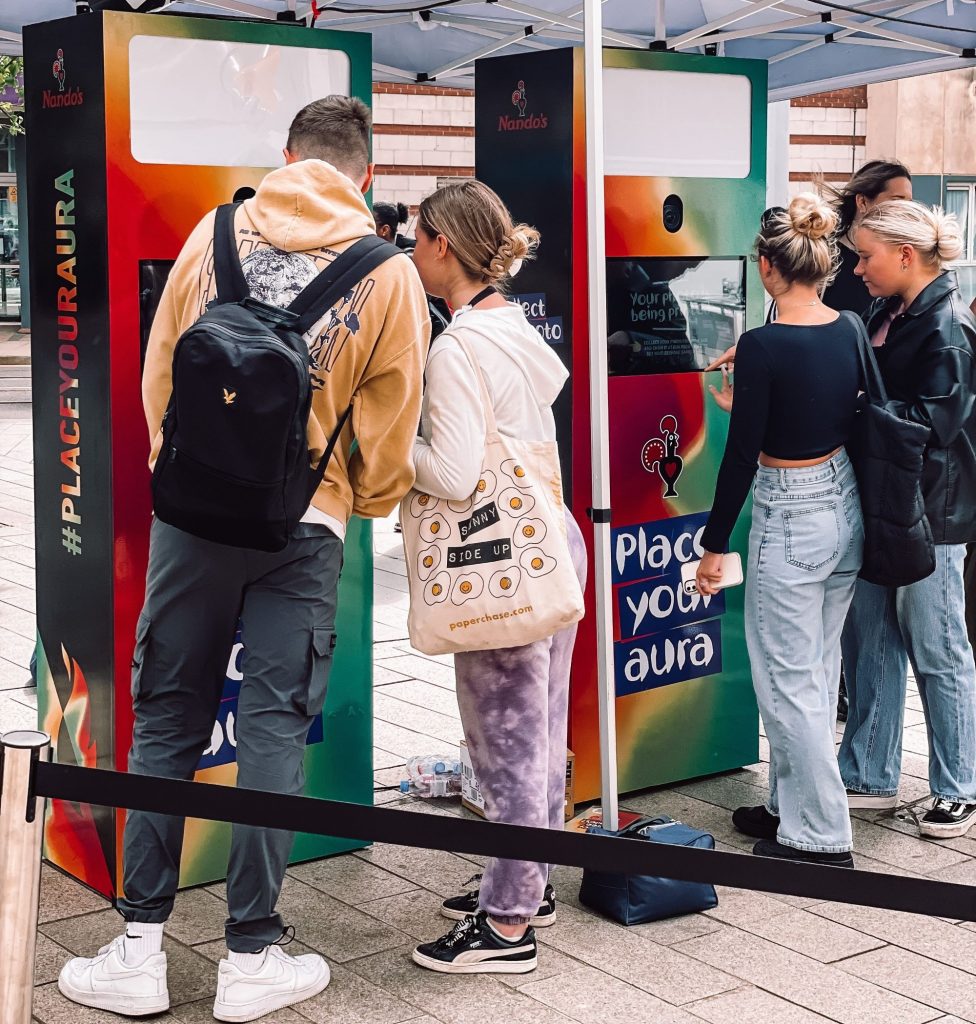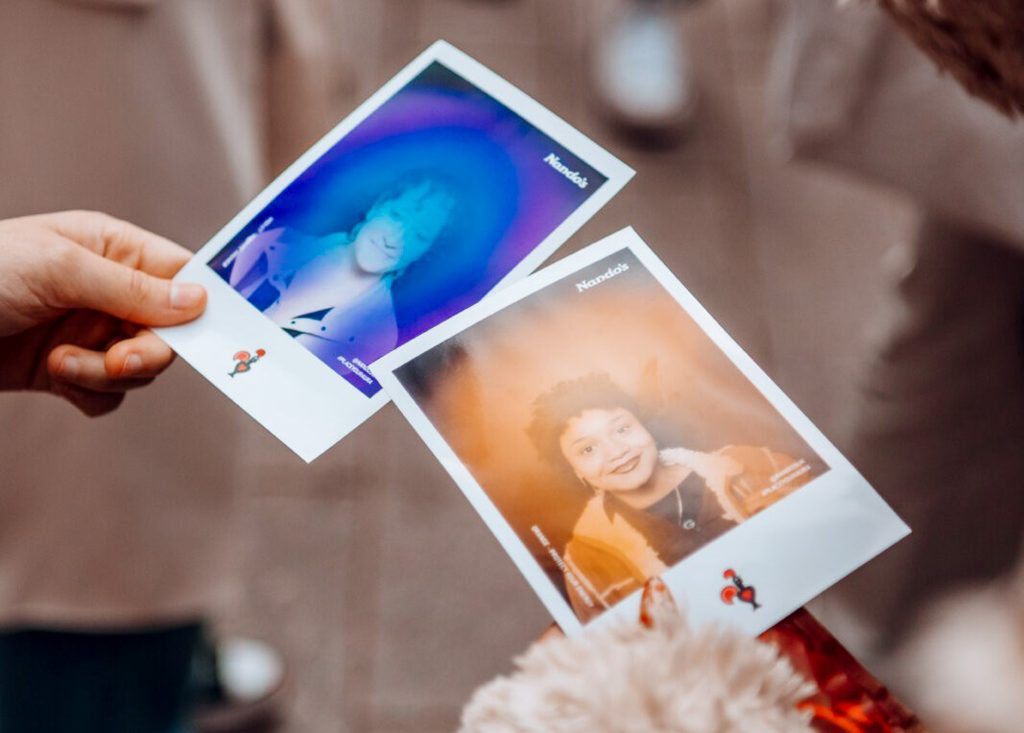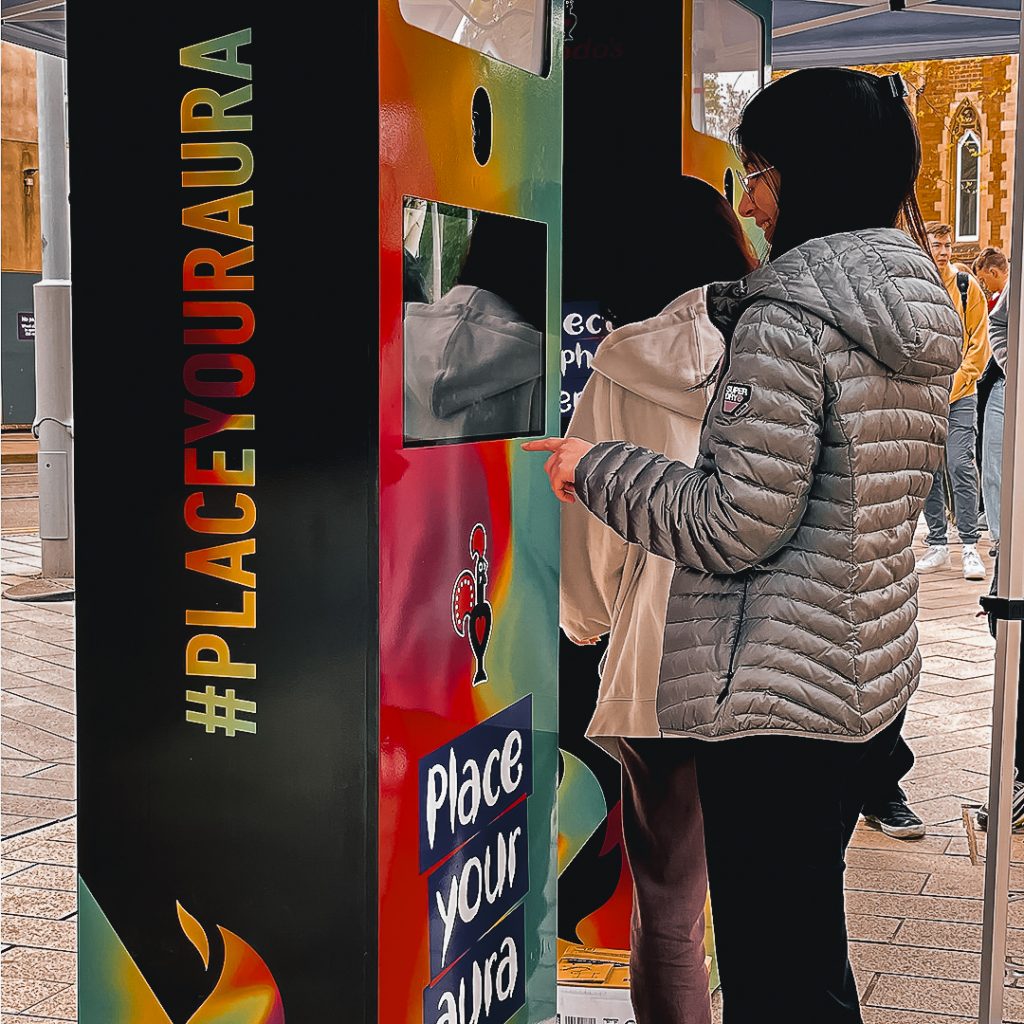 Nando's innovative campaign not only sparked the taste buds of a new generation but also offered a fresh perspective on how to connect with a target audience. By creatively using auras, they provided students with a unique and personalised experience that transcended the ordinary. It's a reminder that in the world of marketing, the most memorable experiences are often the most unexpected ones. Nando's has certainly set a new standard for culinary engagement, proving that when it comes to creative brand experiences, the sky's the limit.
If you are interested in learning more about creating an engaging student experience, contact our experiential technology experts today.
Inspired by our Nando's Student Tour?
Get in touch.