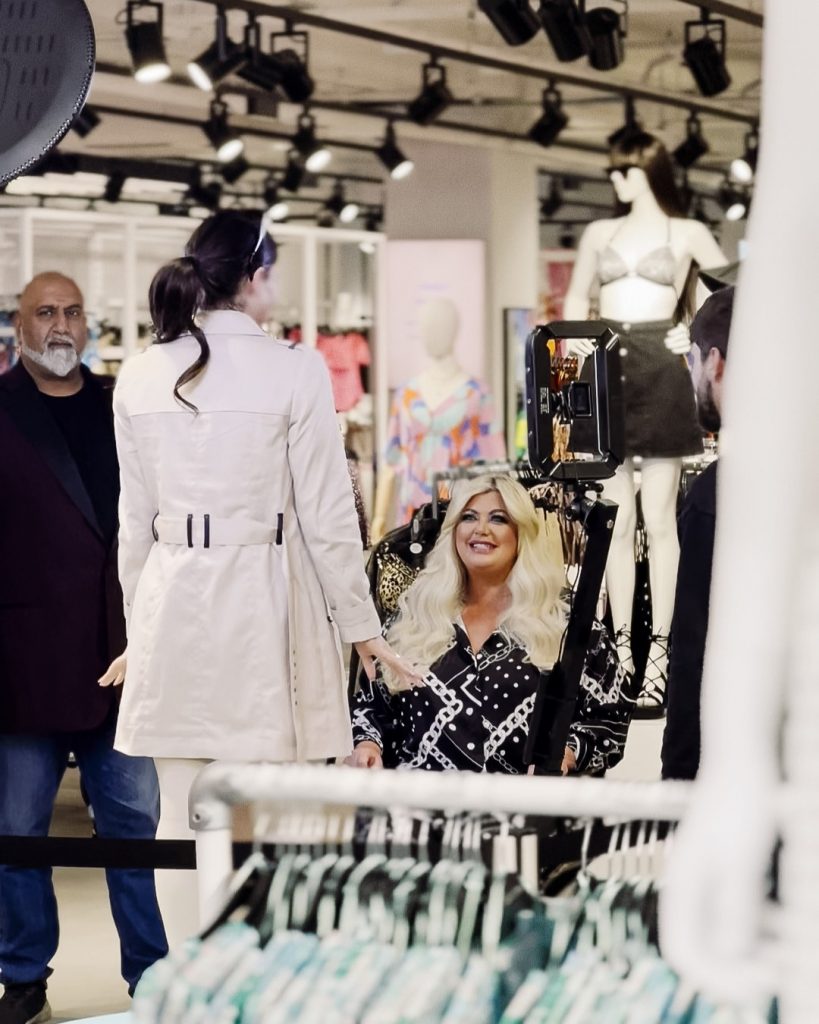 New Look recently unveiled its highly-anticipated collaboration with Gemma Collins for their Autumn/Winter Collection.
Working with creative-led experiential event agency We Love This to launch this new line, we helped the brand to connect to its customers by providing an immersive in-store experience in its Liverpool flagship.
An innovative fusion of fashion, retail marketing, and experiential technology.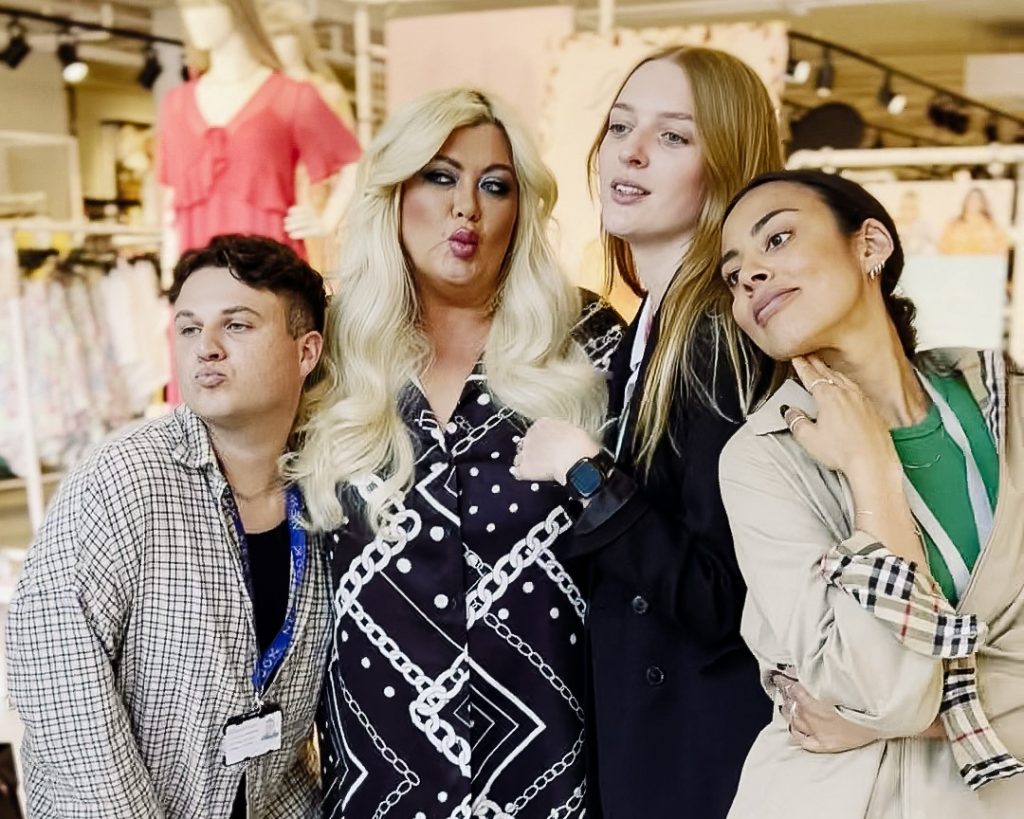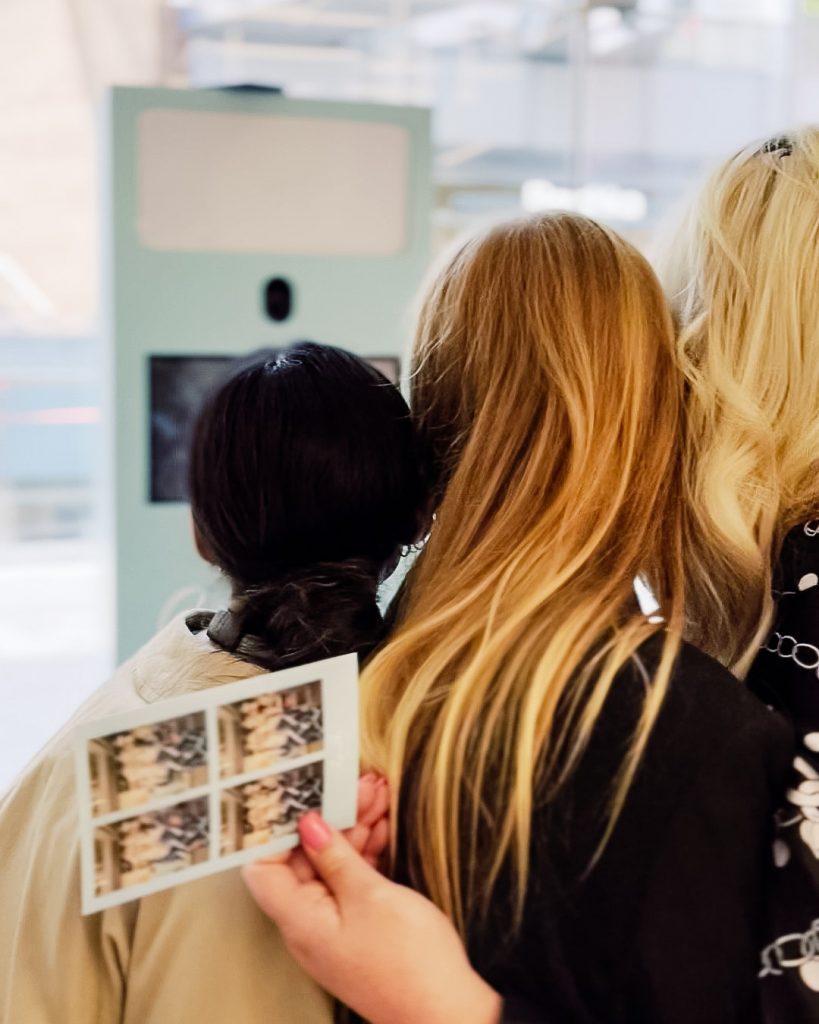 Immersive shopping experiences forging powerful connections between New Look and its audience, leaving a lasting impression.
New Look, renowned for its pulse on the youthful and trend-conscious market, strategically aligned this campaign with TikTok, recognising it as the ideal platform to engage its target demographic. The move not only allowed for active participation from shoppers and fans but also seamlessly integrated with an immersive in-store experience at the impressive New Look Liverpool branch.
At the heart of this interactive in-store experience was our elegantly designed 360 Photo Booth, a hotspot where eager shoppers queued to partake. Equipped with a cutting-edge 360-degree camera, the booth enabled Gemma Collins' devotees to audition for a spot in the Autumn/Winter campaign. After showcasing their best moves, participants had their video content primed for New Look's TikTok challenge, bearing the hashtag #NLxGCScoutMe. The process seamlessly applied branding, the campaign's chosen audio, and tailored the footage for effortless upload directly onto TikTok.
The campaign's call to action resonated loudly: "We are looking for you to be in our next Autumn/Winter campaign alongside Gemma Collins. Want to apply? Join us and the GC in-store at Liverpool One on Thursday, 19th May. We'll record your best modelling moves on our 360 camera – with Gemma herself giving you her top tips! The video will be sent to you to upload as a duet on TikTok with our exclusive Gemma clip. Can't attend on the day? Don't worry, you can apply on TikTok using the #NLxGCScoutMe – don't forget to tag us @newlook!"
Complementing the 360 Photo Booth were New Look's fully branded GIF Booths, strategically placed within the Liverpool store. These photo booths allowed shoppers to remember their encounter with the glamorous Gemma Collins, capturing the moment in style. To make it even more memorable, visitors received a printed polaroid as a keepsake, a tangible memento of the day they crossed paths with the effervescent TOWIE star.
New Look's collaboration with Gemma Collins for their Autumn/Winter Collection not only showcased the brand's understanding of its audience but also demonstrated an innovative fusion of fashion, technology, and experiential retail – a dynamic approach that is sure to leave a lasting impression on fashion enthusiasts and TikTok aficionados.
If you're looking to do something different for your upcoming fashion or product launch, or retail events, speak to our team for their expert advice.
Our Contact for Experiential Retail Experiences