Red Bull Rampage is one of the biggest and most exciting events in the Freeride mountain biking calendar. Hosted in Utah's epic Zion National Park, the event attracts the best Free riders in the world and, with them, hoards of fans from around the world.
Partnering with Provision Events and Red Bull Rampage's key partner Kia, Noonah was tasked with creating a photo op experience that would maximise Kia's association with the event and make the most of the epic backdrop.
"The Noonah team were exceptional. They deserve a massive round of applause!" Jordy Watts, Provision Events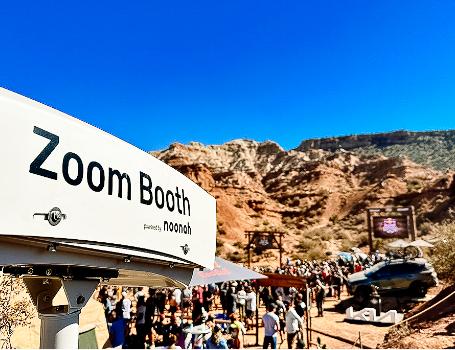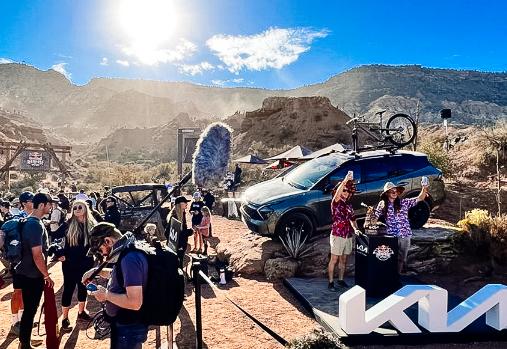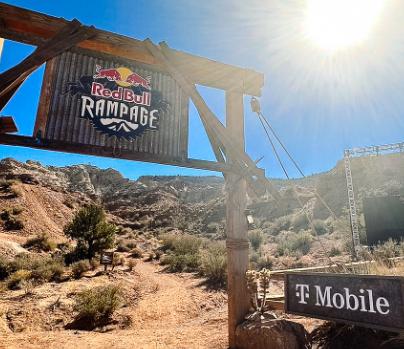 Zoom Booth showed the close-up before a rapid zoom-out revealed the epic desert backdrop behind.
Using our proprietary Zoom Booth, technology, our system captured a close-up of fans standing next to the event's 'Best Digger' trophy and a Kia EV9 Sportage while a second camera, mounted on the slope 100 yards back from the subject, took a long shot capturing the expanse of the Utah landscape.
Our Zoom Booth system then blended the two images to create a branded and TikTok-ready MP4, which displayed the close-up shot before a rapid zoom-out revealed the epic desert backdrop behind. The Mp4 was then emailed to the user's phone, ready to be shared on social media.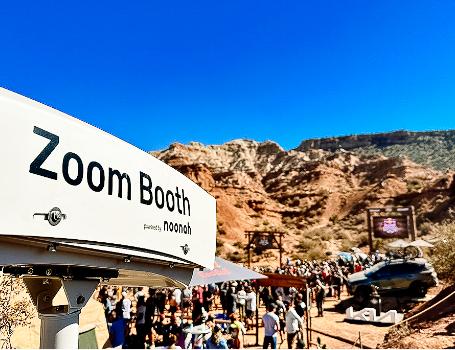 Installing so much tech in the desert had its challenges, but the outcome was well worth the effort, and with a setting as stunning as the Utah desert Zoom Booth offered the perfect solution. If you need a photo op at your next event and want the location to be a highlight, then Zoom Booth is a great option for more info contact our Zoom Booth expert.
Inspired by our Kia project? Elevate your upcoming project with our Zoom Booth.