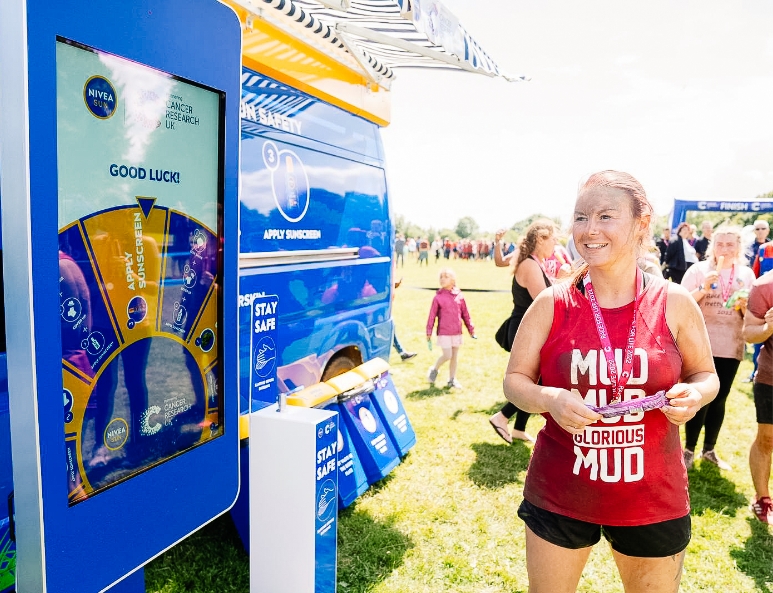 NIVEA SUN is the only sun care brand to partner with Cancer Research UK. For summer, they have gone on tour around the UK to raise awareness of the best ways to take care of the sun – shade, clothing, and sunscreen.
After working yearly on this campaign, we know that Nivea likes to use innovative and interactive ways to give sun advice to their audience.
Noonah's technology increases brand awareness for Nivea Sun's Tour.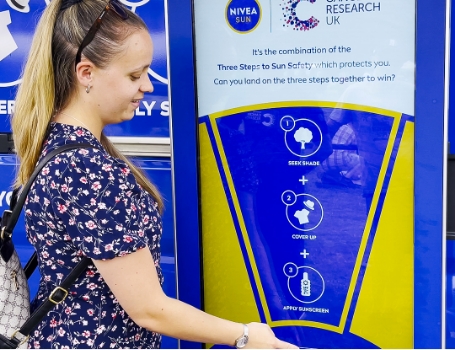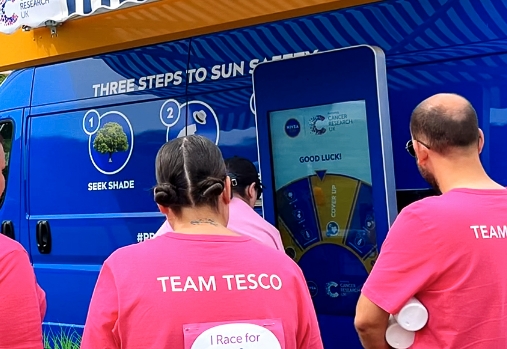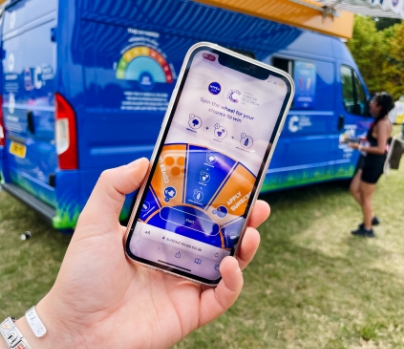 The campaign used our latest gamification tech 'Spin the Wheel.'
For the 2022 campaign, we introduced our latest gamification tech, 'Spin The Wheel', on a touch screen and via mobile device to allow people to enter the Nivea competition while receiving guidance and advice about sun safety.
When someone spins the wheel, they'll receive either a Nivea water bottle, tote bag, or beach ball from one of the Nivea brand ambassadors on site. Whether they are a winner or not, everyone who takes part could enter into a bigger draw to win £1000 towards a staycation. Our technology collects email addresses in order to enter people into the bigger prize draw (of course, they can opt out of this during the user-journey, but who would say no to winning a luxurious UK getaway)!
Queues of people wanted to play Nivea's spin the wheel game, and those who weren't willing to wait could still take part by scanning the QR codes around the brand activation and playing the game on their phones. It was the same experience across the touchscreen and virtually, so it meant that everyone could have a go!
If you're interested in getting a custom game built for your brand or company, fill in our contact form below and one of our experts will be in touch.
Our Contact for Gamification