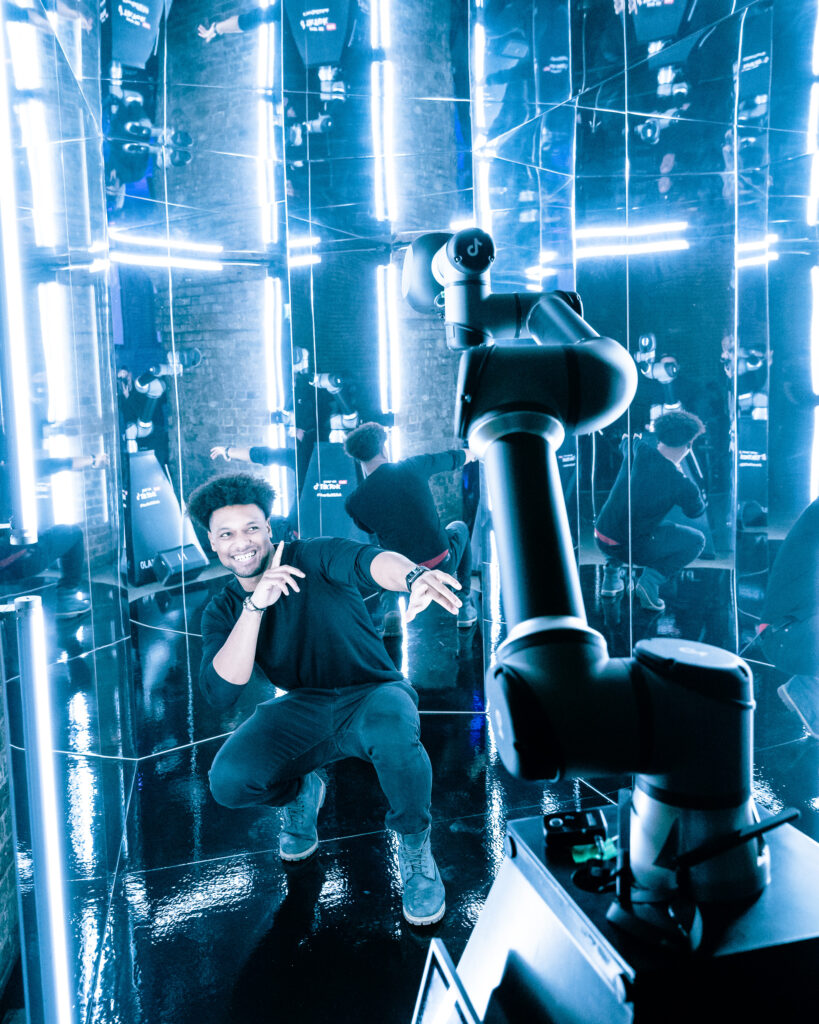 In December 2022, TikTok hosted their End of Year Wrap Party at Village Underground, Shoreditch. The #YearOnTikTok event brought together some of TikToks most prolific influencers and personalities and spotlighted the year's most popular trends.
The extraordinary event, conceived and delivered by agency Seen Presents, used every part of Village Undeground's vast interior to create Artworks, installations and food outlets that celebrated 2022 and gave the guests a selection of unique TikTok ops to create and share content.
Glamdroid® attracted TikTok's best-known creators and influencers.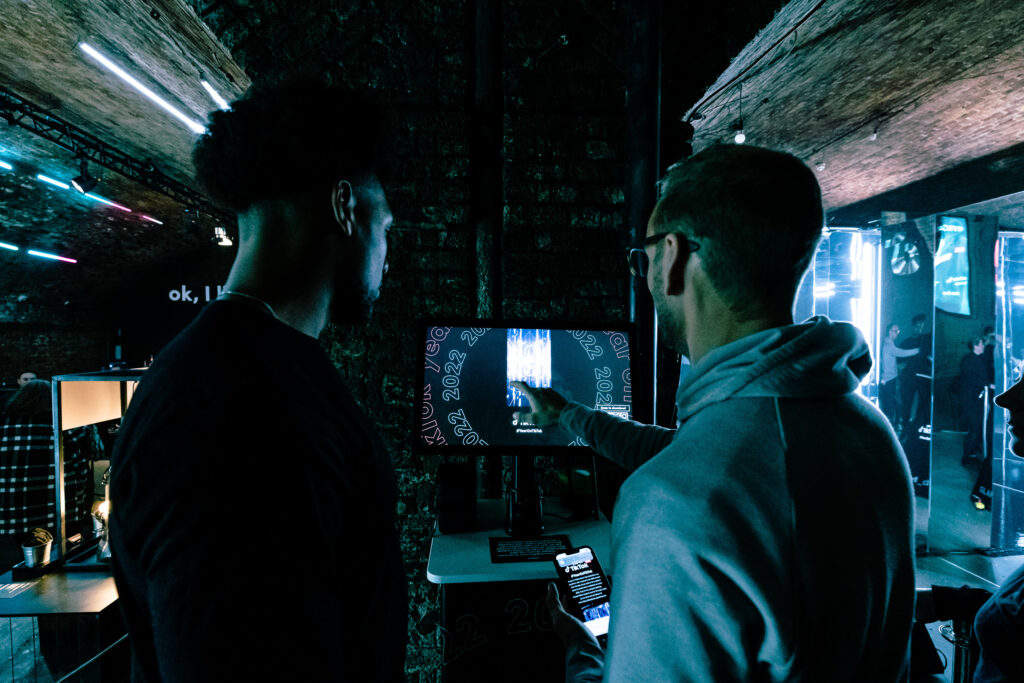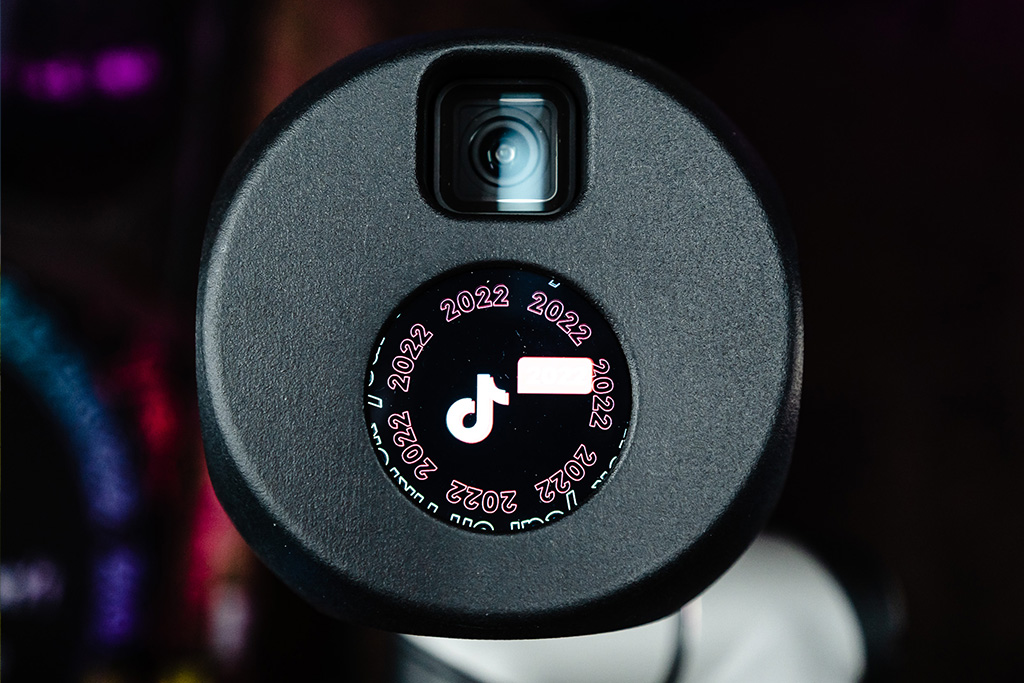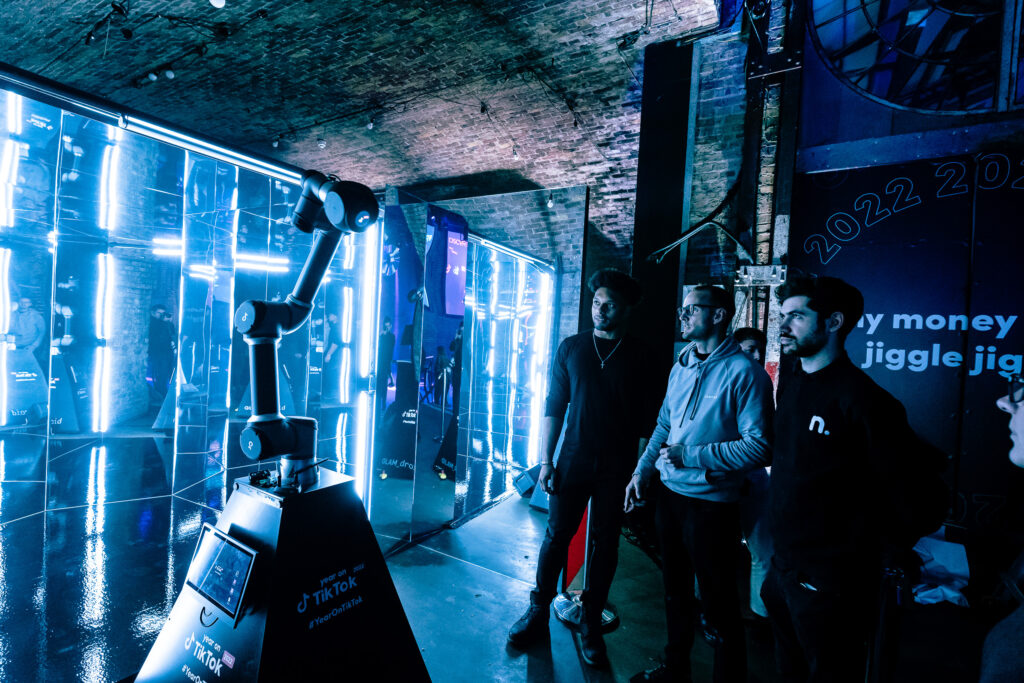 "Glamdroid® was a real highlight to the evening and the Noonah team were a pleasure to work with."
Amongst those TikTok ops was our very own robotic camera arm, Glamdroid® sought by Seen for TikTok and representing the best in robotic video capture, Glamdroid® was an obvious choice, combining rapid robotic movements with high-speed video to give guests unique outputs and an A-List experience.
Our in-house dev team programmed Glamdroid® to use a unique sequence designed specifically for the event and optimised for TikTok. Combined with a mirrored backdrop and triggered LED lighting, Glamdroid® attracted some of TikTok's best-known creators and influencers, generating hundreds of TikToks and producing massive amounts of exposure.
If you think Glamdroid® could work at your next event or activation, contact our robotics and Glamdroid® expert, Mike.