Hi guys! Vanessa here, I recently headed out to Switzerland to help deliver a massive project for a client, and I thought I'd tell you a little about my trip.
I flew to Geneva from Luton Airport, and from there, it was a quick trip on the train (a double-decker train, I might add!) to Lausanne. Lausanne is in the French area of Switzerland, right on the edge of Lake Geneva, and is home to the Swiss Tech Convention Centre, where our event was hosted. We had some spare time the afternoon before the event, so we used it to familiarise ourselves with the venue and the local area before venturing into town for some exploring and sightseeing. The following day was an early start, to be on-site at 7am, ready for the delegates to arrive at the Cardano Summit 2022!
We provided 3 separate experiences for this project…
Virtual Mosaic 3.0 – "Many Faces of Cardano"
Alongside the live event, 150K users from over 50 global locations also participated in a virtual hub. Within this hub, there was a landing page displaying a world map. Each country where users dialled in had a button to view a Virtual Mosaic for that country. Users were invited to take photos via a fully Cardano-branded Virtual Photo Booth system. In the web app, they'd select the location they're viewing from in a dropdown list. Once their photo was submitted, this would appear in a Virtual Photo Mosaic for that country, grouping everyone together from that destination and one giant Mosaic of everyone. The photo would also add a custom photo frame based on their location. There were over 600 photos submitted across the 2 days of the event. The giant Mosaic was also displayed on big screens at the live event in Switzerland. It was amazing to see the mosaic building photo by photo across the event period and where people were participating – from Florida to Sydney.
Scavenger Hunt – "Cardano Quest"
Live at SwissTech, users were invited to participate in a Scavenger Hunt experience nicknamed "Cardano Quest." They explored the venue during break times to discover QR codes displayed in different areas. Every QR code checked off a new touch point on the digital map and required them to participate in an experience or action. For example, a content quiz, a Q+A submission box, a Virtual Photo Booth, etc. It was amazing to see this happen in real life – users were genuinely excited to hunt around, and I even saw one lady do a little fist bump when she finally ticked off the final checkpoint. There was over 240 quest registration in 2 days, and 86 users completed it from those, which is epic considering they spent most of their days in sessions!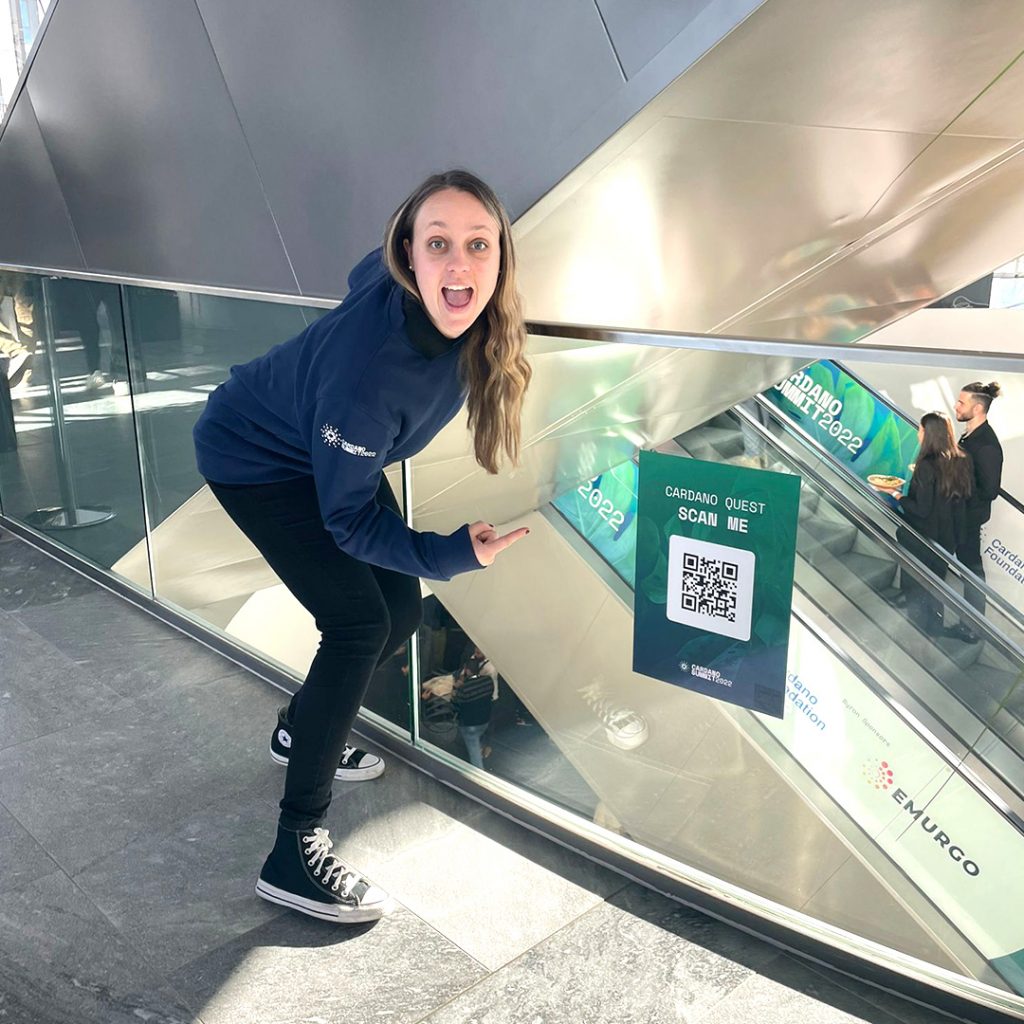 The QR codes that navigated the guest around the Quest
Glamdroid®
The next level content capture experience: Glamdroid®, was the talking point of the evening Gala Dinner and Awards. I've never seen such a positive response to a Noonah experience – users LOVED the tech and couldn't wait to get involved. There were over 90 videos captured that evening.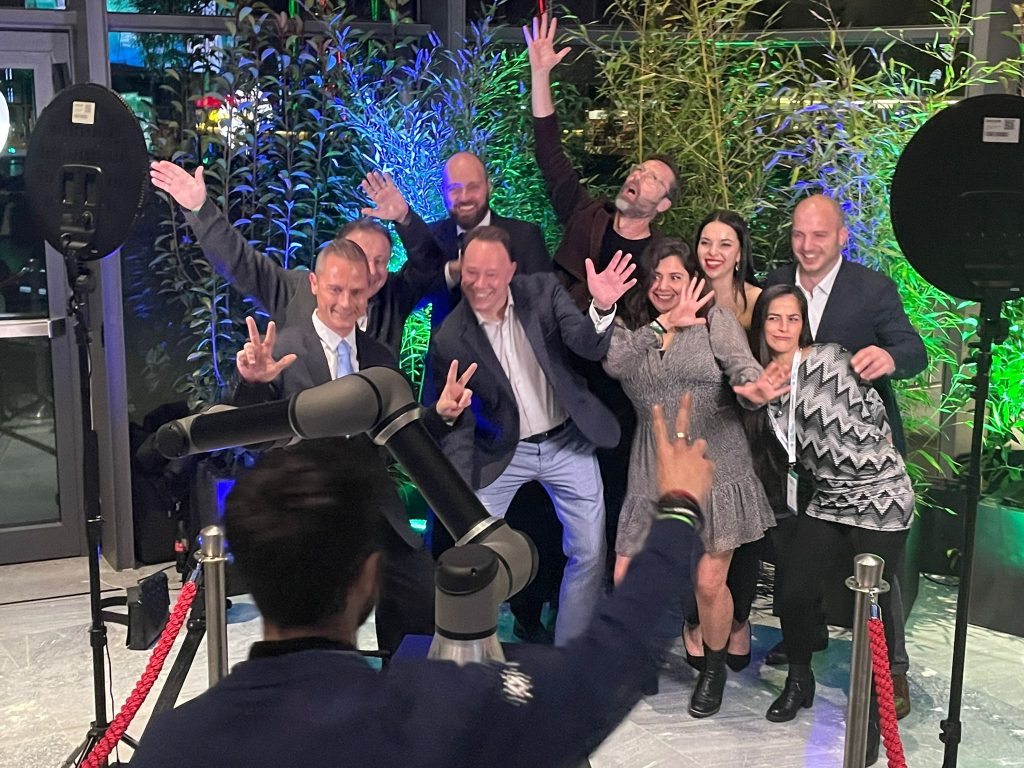 Everyone loved our Glamdroid® tech!
Helping to deliver this project was an incredible achievement and it was amazing to see it in-person and be apart of the whole experience. I would love to do more overseas events in particular an event that tours worldwide!